Needing some delicious yet healthier alternatives this Thanksgiving? Whether you are needing low carb, gluten free, dairy free, paleo, or vegetarian options..This post has it!
Now we all love to indulge a little on this TURKEY day filled with being thankful for those loved ones in your life and all you have been blessed with.
There's nothing better than some people you love and good food combined.
But with all the heaviness this day brings..I'd like to think that it would be desirable to add some healthier options as well!
I love to indulge in moderation, but I also like to feel good! And sometimes, when consuming TOO much high fat or heavy dishes..I just DONT. Been there too?
So whether you're wanting to lighten up your thanksgiving menu this year, or you have specific intolerances you need to avoid, hopefully you find a recipe below from either my site or another great blogger out there that fits what you're wanting!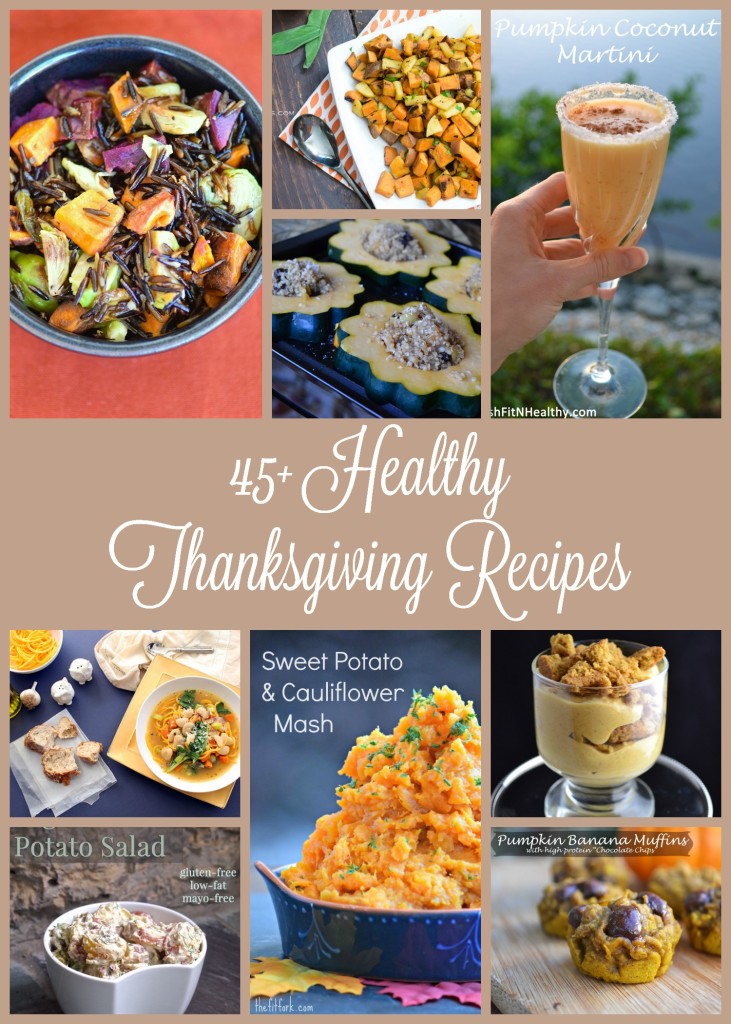 Dips/Appetizers
(all by yours truly)
Sweet/White Potato Recipes
Squash Recipes
Vegetables/Salads/Other Sides & Appetizers
Desserts
Drinks/Condiments/Other Fun Recipes