Enjoy it cold. Enjoy it warm. Either way, this already-prepared banana bread overnight oats recipes will become a favorite!
As my masters program comes to an end here in Tallahassee, I have been using up all the food I've had stored in my pantry. And all the oats I've somehow bought, not realizing I already have them, throughout the last 6 months amazed me! So overnight oats it's been for breakfast. And this past week, this Banana Bread overnight oats to be specific!
I promise my posts will become much more regular after I finish this program and only am an intern this spring, not a full time student and intern! But until things settle down, having my breakfast prepared in advance has been one big life saver to me!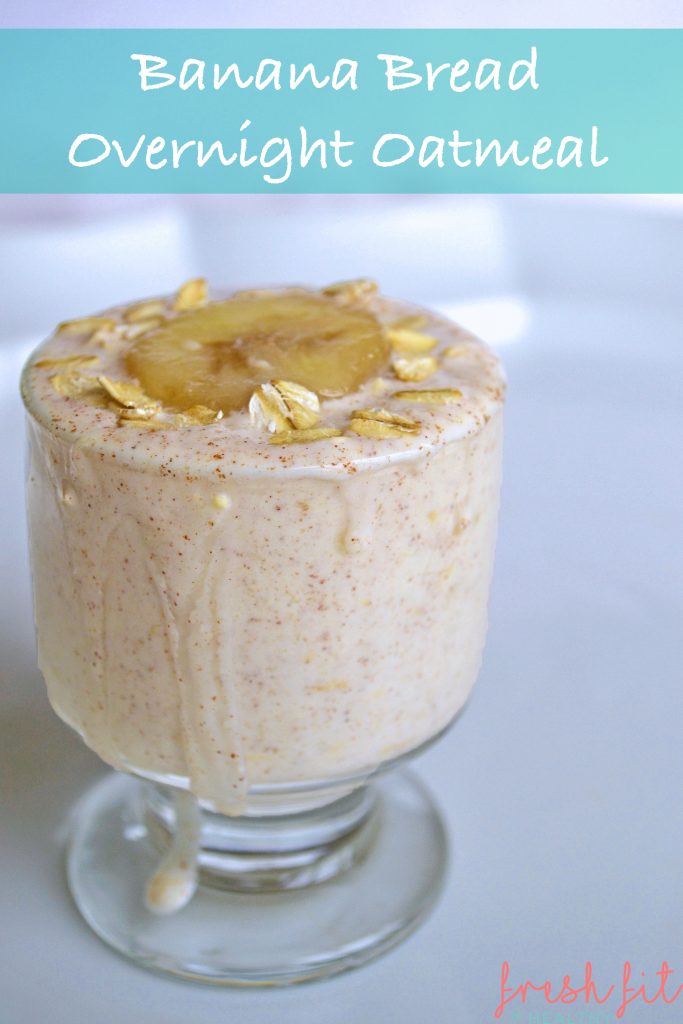 Do you find yourself busy in the mornings too? I've realized that if my breakfast isn't pre-planned, and often, pre-prepped, I end up throwing something together to eat as I run out the door. And it's typically anything but a balanced breakfast.
Well these banana bread overnight oats will save you too if you feel the same way! Not only are they DELICIOUS, but they are packed with nutrition, and you can have a balanced breakfast all in ONE, already-made, jar as you head out the door.
Single serving, pre-prepared breakfasts like these banana bread overnight oats are surely my favorite kind of recipes as a
busy student and intern.
Yep, here's a typical day for me. Just learning how to do EKGs 🙂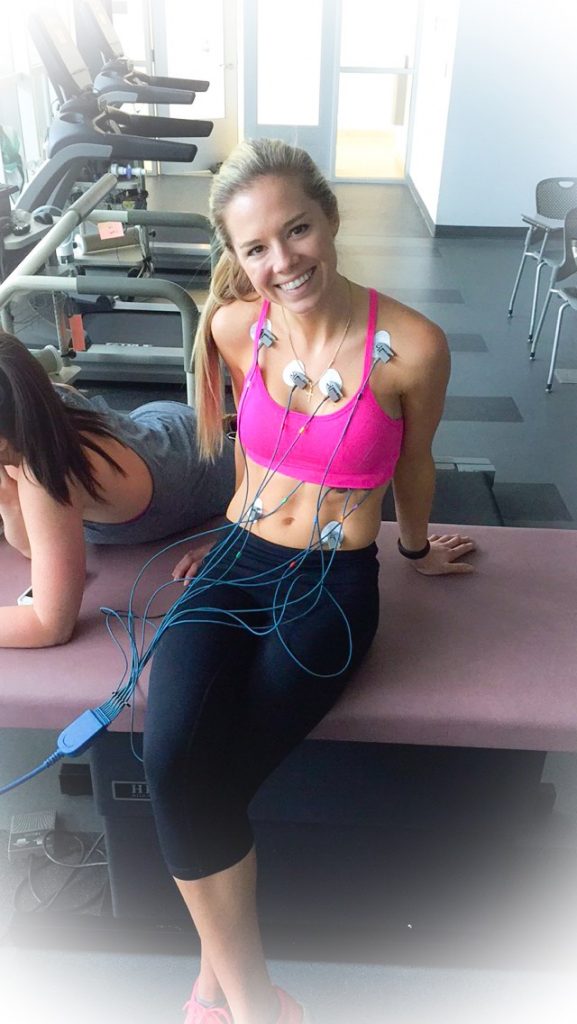 But another thought. Yes, it's getting cold outside, so you may be asking, who wants COLD oats that have been in the fridge all night?
Well, the beauty of overnight oats, is that depending on what you put in them, yes, they sit in the fridge overnight, BUT, you can simply (and quickly) reheat it the morning of before heading out!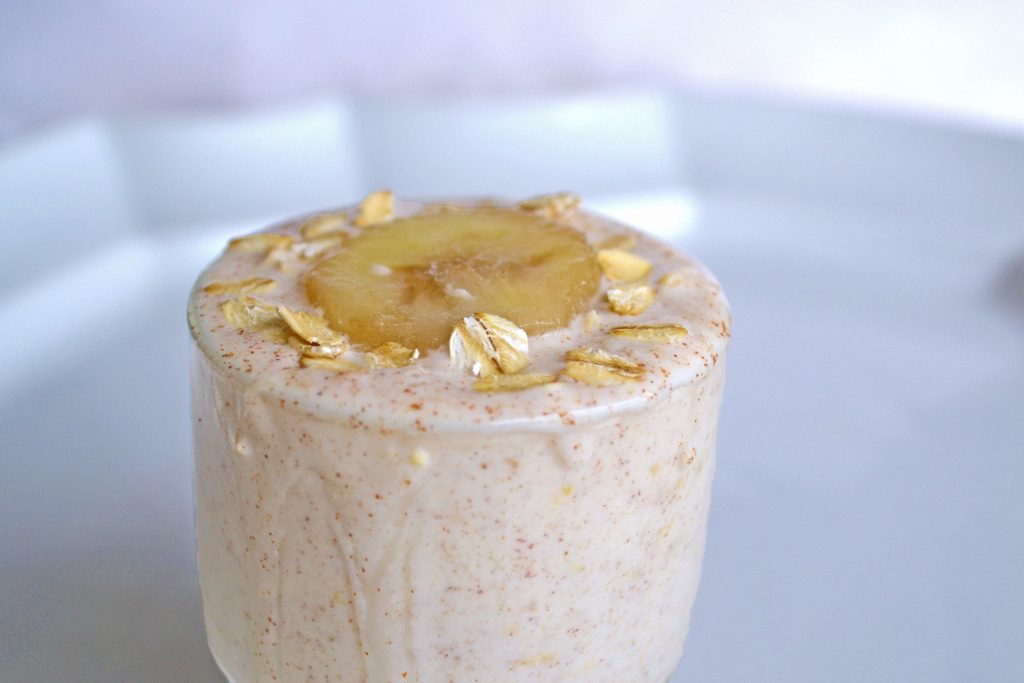 That's what I've been doing lately. Mixing it all up and storing it in a microwavable container in my fridge overnight. And then, right before heading out the door with my breakfast and lunch for the day, throw the oats in the microwave to heat it up real quick!
But if you're somewhere hot, or you just like cold breakfasts, or you just got back from your morning workout…you can also enjoy it cold like most overnight oats call for!
#winning.
So tell me now…
what's your favorite way to enjoy oats?
what's your favorite addition to your morning oats?
favorite holiday flavor? and homemade bread flavor? Banana bread is a close second to pumpkin bread for me!
And don't forget to try out my ever popular Chocolate Chip Overnight Oats as well this week!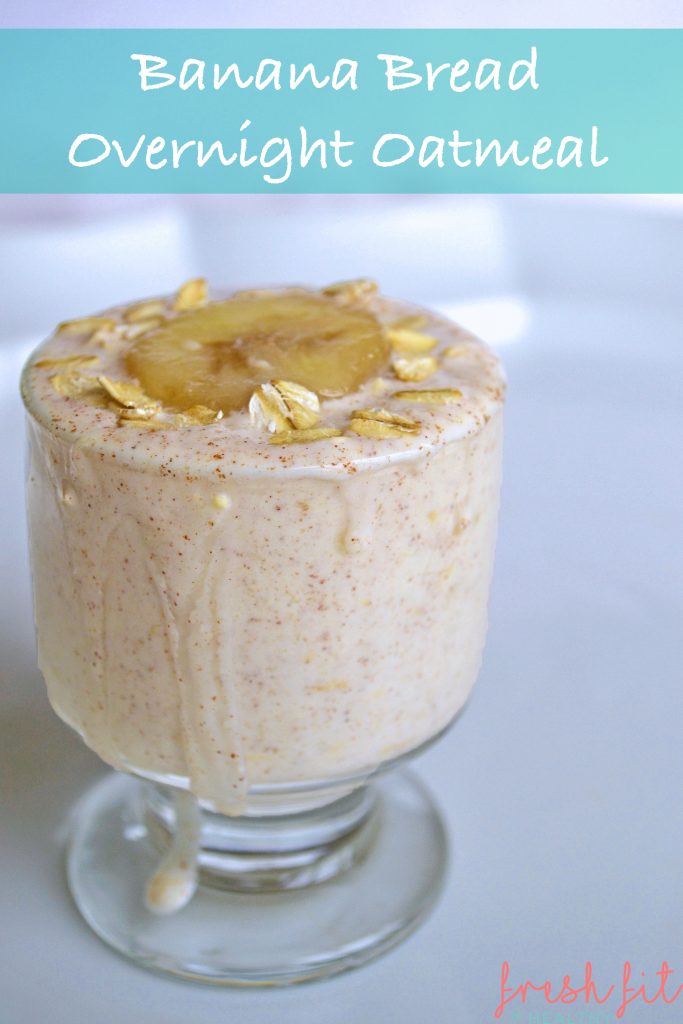 Ingredients
½ cup Rolled Oats
1 cup Almond Milk or other nondairy milk
1 very ripe Banana, mashed
1 tbsp Chia Seeds
½ tsp Cinnamon
Sweetener to taste (I added a little honey!)
Optional: add a few tablespoons of vanilla protein powder to up the protein! Also nuts or chocolate chips would be a great addition
Instructions
Combine all ingredients in a jar or container and mix together.
Store in fridge overnight.
Either enjoy as is in the morning, or reheat to enjoy warm!