Love carrot cake? Well this healthy, carrot cake shake is a delicious alternative in a high protein, gluten-free, drinkable form!
Carrot Cake shake?  I mentioned in my last post how I love creating protein filled shakes as I usually have one almost every night as my "snack after dinner". Unless I have a bowl of ice cream which is another weekly option. Everything in moderation! (or not if you choose to make my high protein ice cream!) But anyways, I have to mix it up every once in awhile and try to create a new flavor of shake with all that I drink.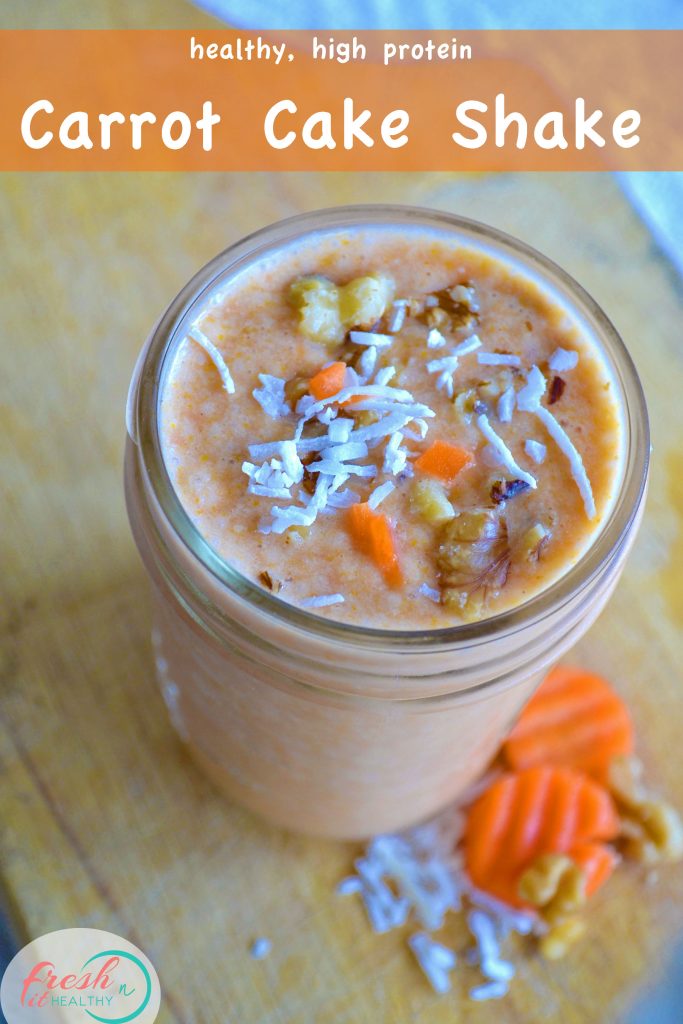 Last night before making my nightly shake, I wondered what kind of flavor I could try to create that was a little more unique than just good ole' chocolate or even peanut butter. Pumpkin pie came to my mind first I must admit, but I've already experimented with that flavor, and thought I should probably do something NOT pumpkin for once 🙂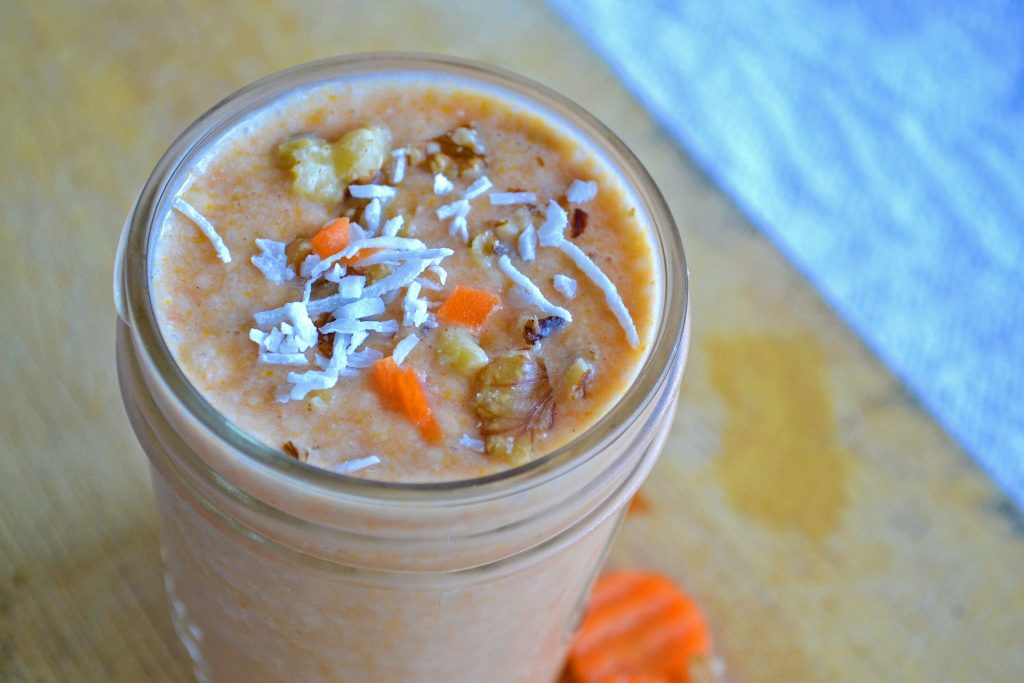 So, when thinking of other dessert flavors, naturally, the delicious taste of carrot cake popped into my head. As a kid, my step mom used to buy the Publix carrot cake once a week and bring it home. Oh man would that disappear quickly between the three kids.
But how to make a shake flavored like this creamy, spice-filled cake, and still make it healthy..challenge was happily accepted. And this was my result.
A delicious, creamy drink that mimics the carrot cake flavors, but in a gluten-free, high-protein shake! Add some whipped topping and you're in for a treat!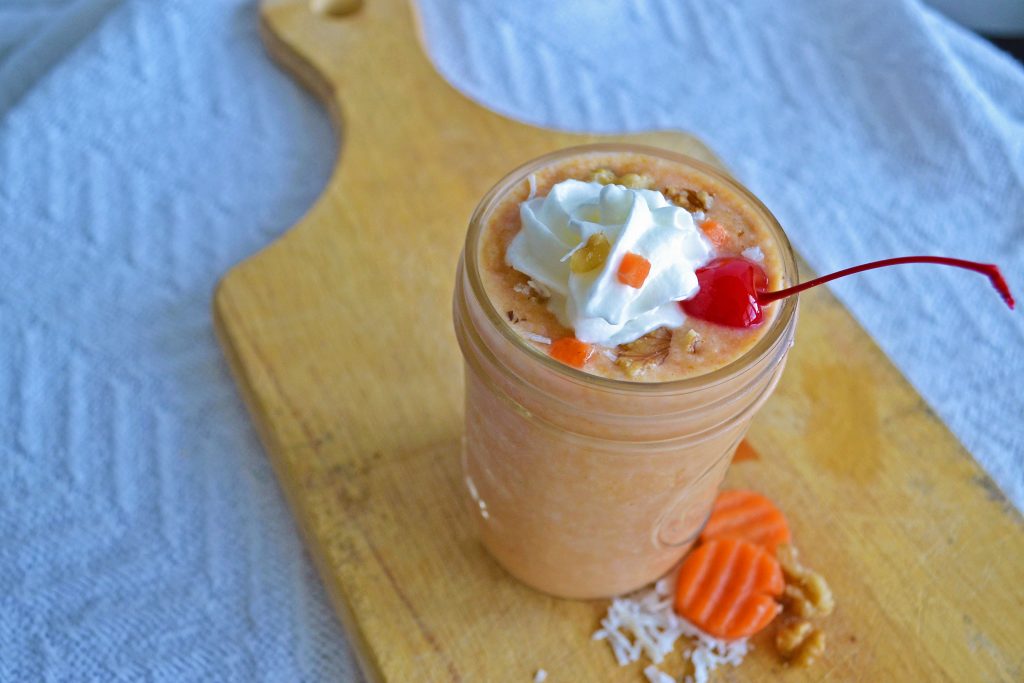 Who's going to make this High Protein Carrot Cake Shake this week??
Ingredients
1 cup Vanilla Almond Milk (or soy milk)
1 scoop Vegan Protein Powder*
¼ to ½ cup cooked Carrots (depending on how strong of a carrot taste you want)
¼ cup Cottage Cheese** (or cheesecake/vanilla flavored yogurt)
¼ cup Oats
1 tsp of Vanilla Extract (and butter extract if on hand)
Sweetener of choice (I use a touch of honey!)
Ice
Optional toppings: shredded coconut, crushed graham cracker,
and bits of cookie/protein bar (i used Quest's cinnamon roll bar but
hardened in the cold and would probably not suggest)
Instructions
Blend altogether!
Add toppings and enjoy to the fullest!
Notes
*I used Vanilla or Cinnamon Vegan from an all natural company called About Time! Try it at
www.tryabouttime.com
for 25% off using the code fff1!
** MAKES the carrot cake taste, but can use yogurt if you hate cottage cheese
P.S.
With this being so healthy, it can even serve as a quick breakfast or post workout shake! I use to drink shakes like this after my runs in the morning and it was exactly what my body needed to recover 🙂