Remember that delicious Cookie Dough Dip I made a little while ago, made of chickpeas?! Missed it? See it here!
Well I love that recipe so much (and apparently you all do as well from your feedback!), that I decided to make a recipe that tasted JUST like it…in mugcake form!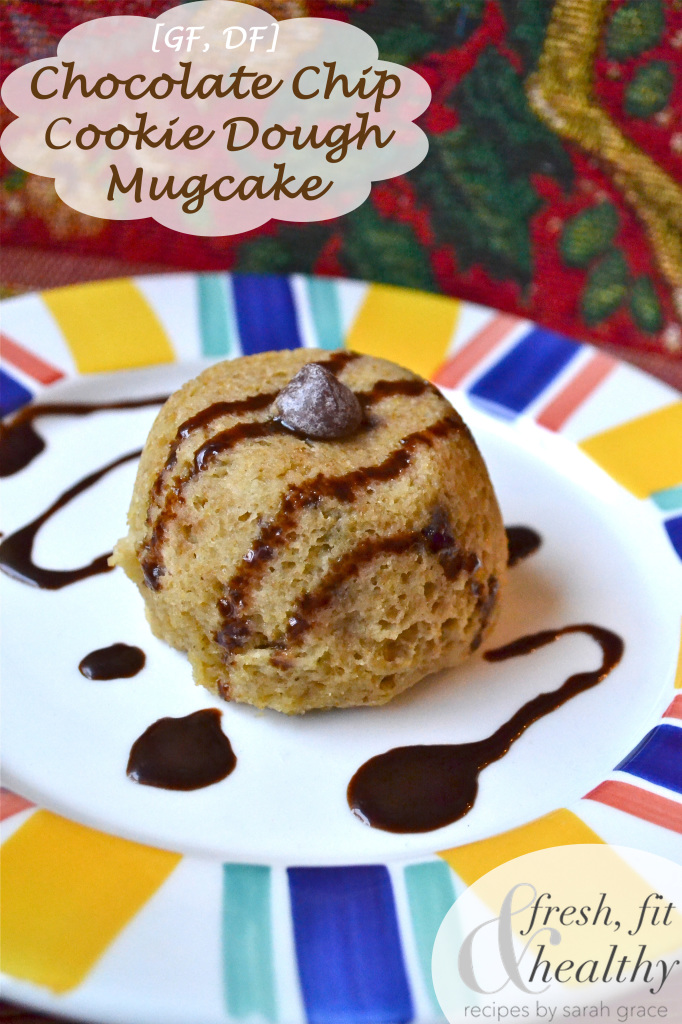 Cookie Dough+ cake  for breakfast! Serve with some of that healthy Cookie Dough Dip (see here)? (just in advance, you will NOT regret making a whole batch of this cookie dough in order to garnish this recipe, I promise!)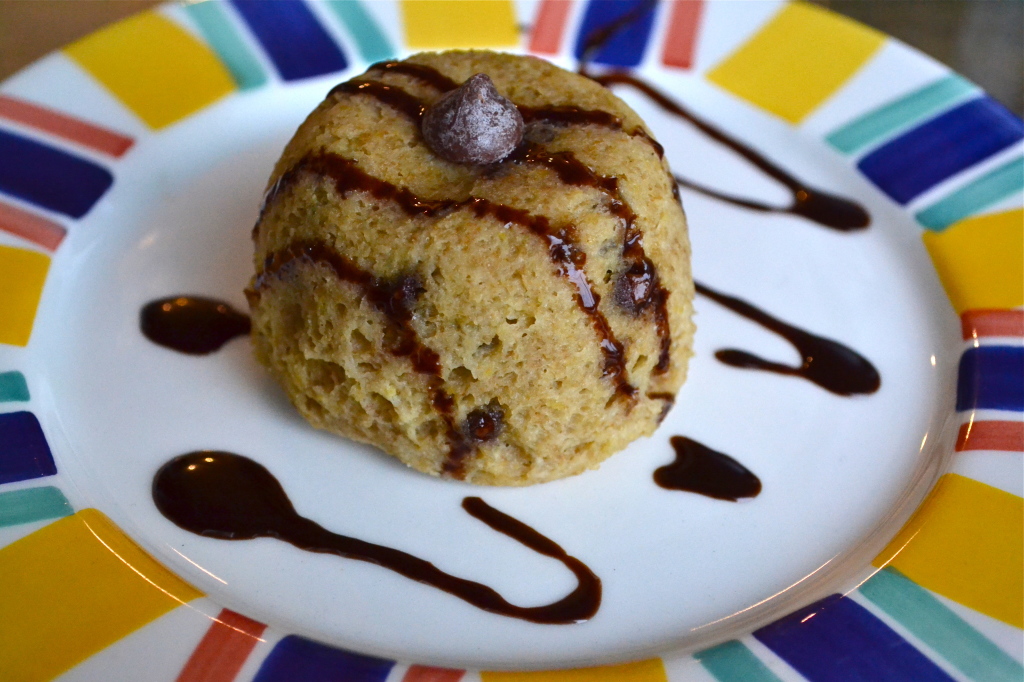 I've just been loving the mugcakes lately. But it isn't just me. My mom made me make everyone one for THANKSGIVING hahah. It was too funny. But everyone was loving how they could just tell me a flavor and I could mix up ingredients and give it to them in less than 5 minutes!
People say eating healthy cannot taste good. But as I took my first bite of this mugcake the other morning, I had to shake my head in disbelief at that statement.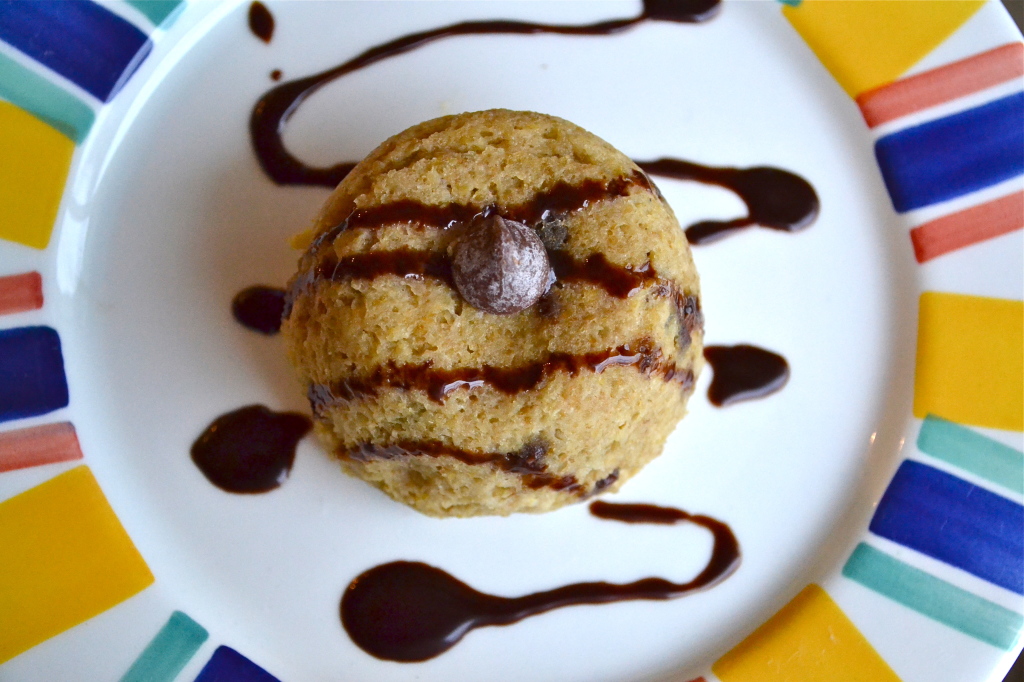 This surely tastes good. AND it is healthy.
So yes, I will have a Cookie Dough tasting Cake for breakfast.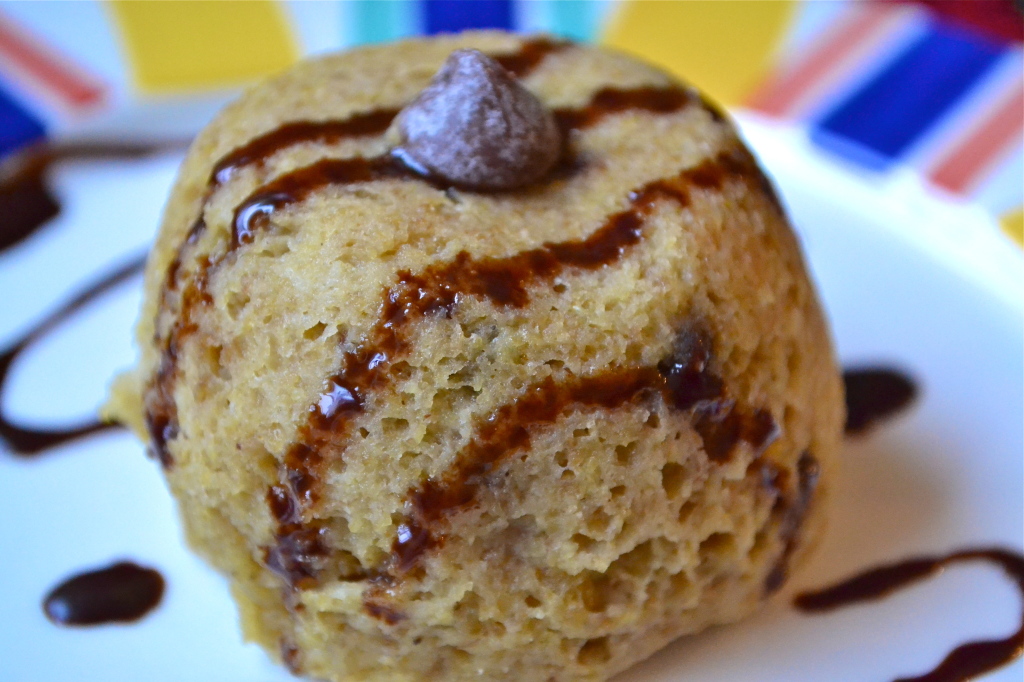 Until next time,
xo, Sarah Grace
Rating 5.0 from 2 reviews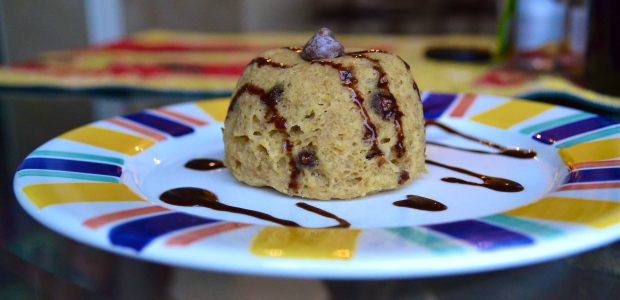 Ingredients
3 tablespoons Rolled Oats (I use Bobs Mill GF brand)
1 tablespoon Coconut Flour
3 tablespoons Almond Milk
1 Egg White
1 teaspoon Butter/Ghee (don't omit, makes a difference)
½ teaspoon Vanilla Extract
¼ teaspoon Butter Extract
Dash of Seal Salt
Chocolate Chips as desired (I use a lot, mm!)
Sweetener to taste (I added 1 packet of stevia, but honey works too!)
Instructions
Combine all ingredients in a small bowl and mix until thoroughly combined
Spray mug with nonstick spray, and pour batter into mug
Cook in microwave for about 1 minute
Top with any "icing" desired (I use a mix of cocoa powder, water, and stevia for this one, but you can also combine protein powder and water for a protein frosting!