Homemade Protein Bars that are easily made yourself, vegan, gluten free, and have the delicious chocolate and peanut butter flavor!
I'm sure you know by now how much I love my homemade protein bars and bites, since I have SO many recipes for them over here.
But why should YOU like them too?
You may have seen my video on how a high protein diet can be beneficial for you, but also, these homemade protein bars and bites save you MONEY from all those expensive bars out there. Not to mention, many of those "protein bars" out there are just disguised candy bars…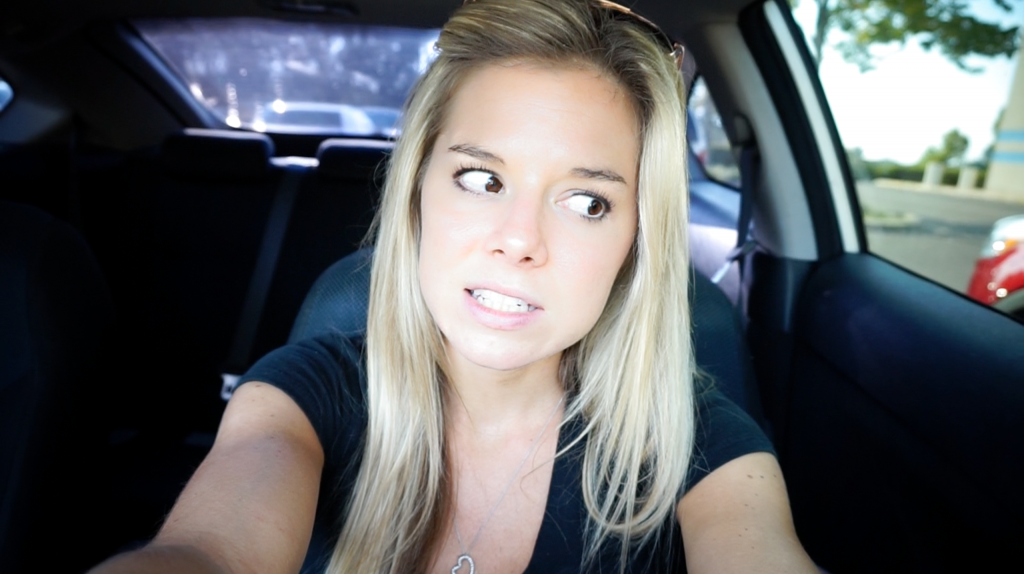 Reason Why Homemade Protein Bars are GREAT!
Homemade Protein Bars are less expensive to make at home
YOU control the ingredients: no more TONS of added sugar or other crap that isn't good to be putting in your body
YOU can make whatever flavors you like depending on your protein powder flavor and other add ins!
Homemade Protein Bars can be a great way to satisfy that sweet craving in a nutritious way between meals
Getting in quality protein throughout your days in doses of about 15-20g is KEY to optimal muscle synthesis and keeping that metabolism revved up!
A great, easy-to-digest post-workout option for those that tend to not have an appetite right after working out — because we all know NOT eating post-workout is NOT an option. You lose all the benefits you would normally gain!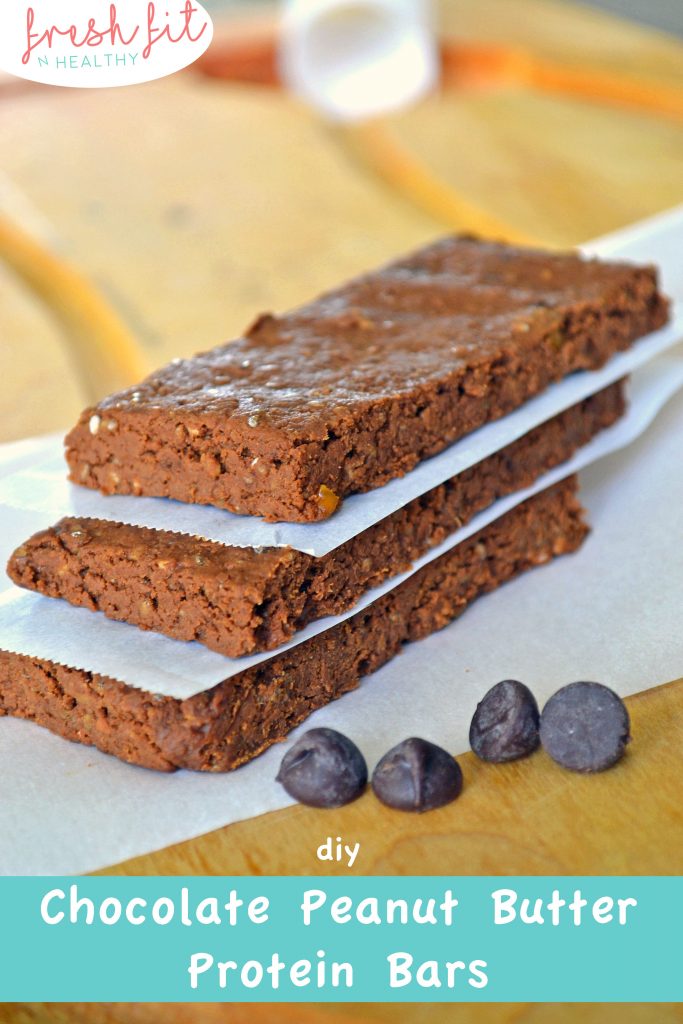 So are you convinced now that you should make these Homemade Protein Bars? 
Or if you aren't a chocolate peanut butter kind of person (I'm so sorry if that's the case because I couldn't live without these two things), I have many others! Like my protein brownie bites, my homemade blueberry lemon chia seed protein bars, or my gingerbread protein bars, or my mocha chip protein bars, or my almond butter banana bread bars…
Or you know what season is a 'comin!! My baked pumpkin protein bars or my pumpkin latte protein bars!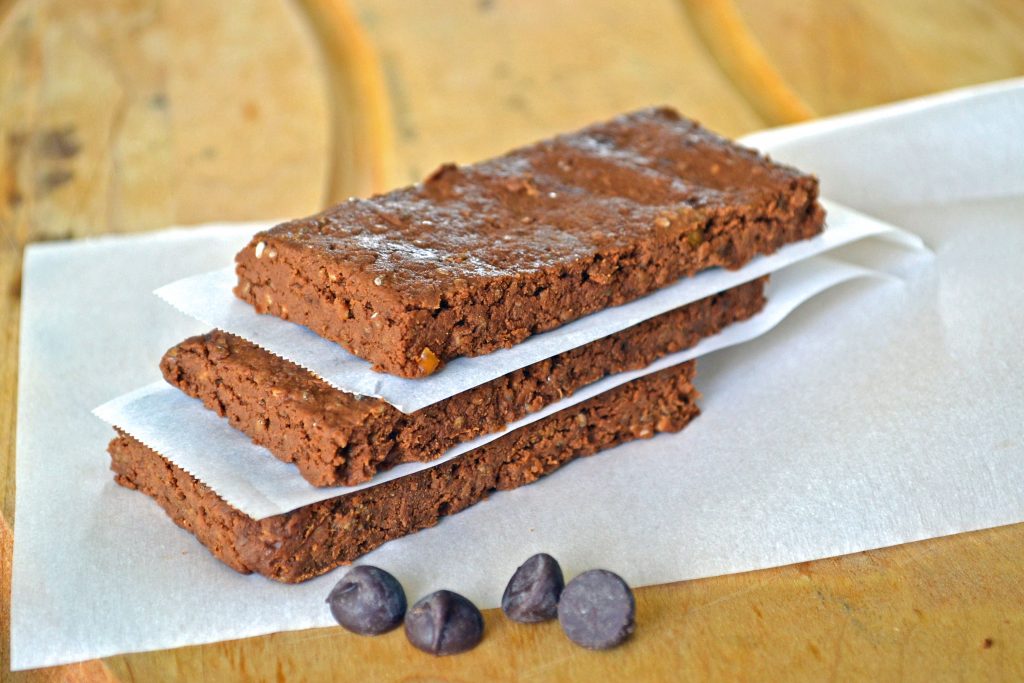 So now, whether you make THESE chocolate peanut butter protein bars, or any of the others above, you have too many options NOT to try out your own.
I promise, they are SUPER SIMPLE. Just give 'em a try!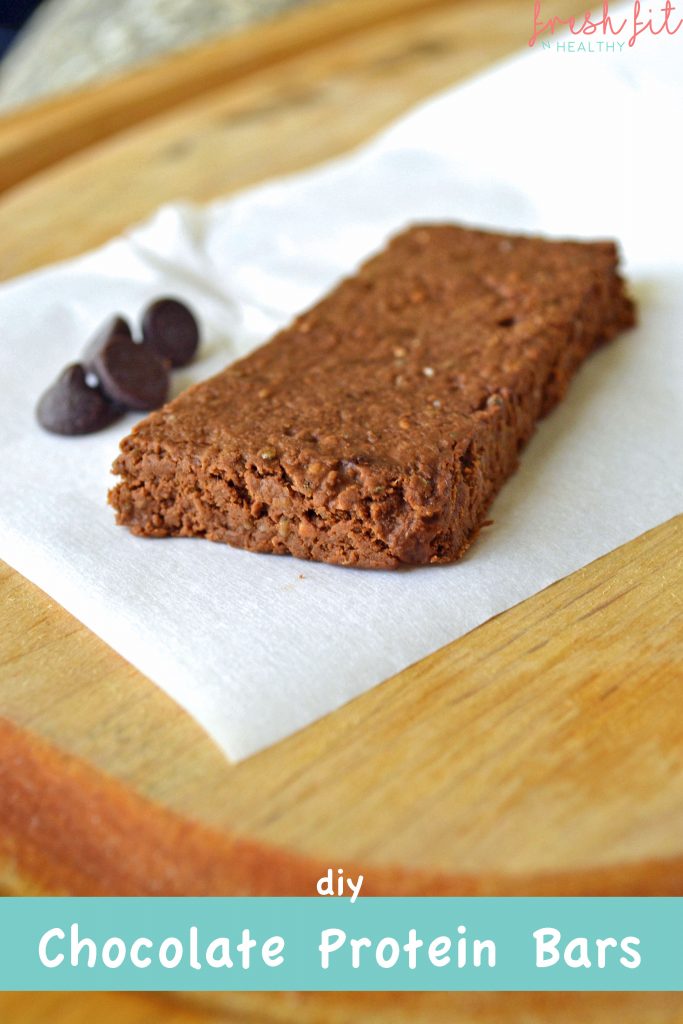 Rating 5.0 from 1 reviews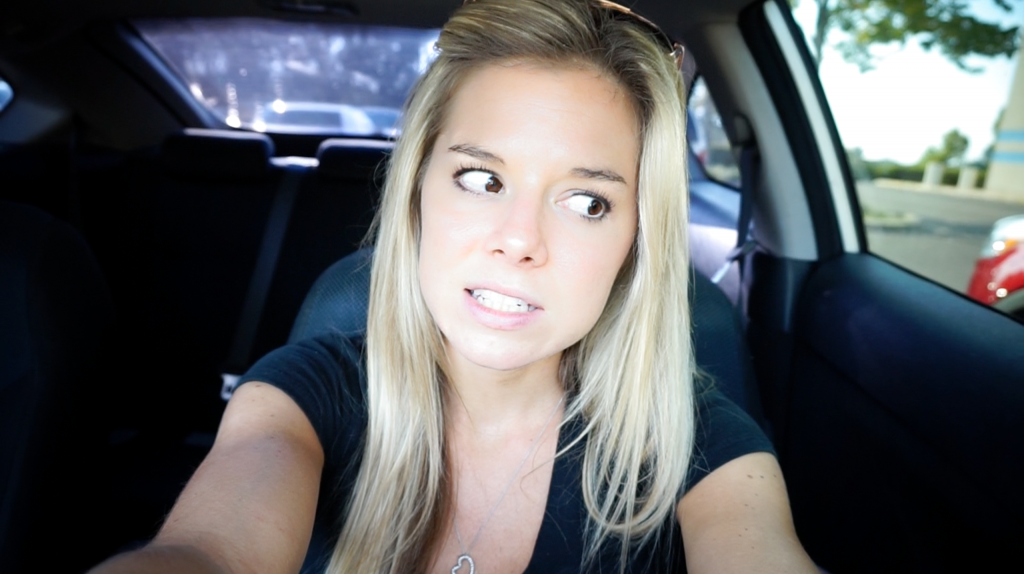 Ingredients
2 scoops Chocolate Plant Based Protein(28g/scoop)*
½ cup Rolled Oats
6 tbsp Peanut Butter
6 tbsp Honey/Agave/Syrup
1-6 tbsp Applesauce or Almond Milk**
1 tbsp Chia Seeds
1 tsp Vanilla Extract
Dash of Cinnamon and Sea Salt
Instructions
Combine all dry ingredients.
Warm wet ingredients in separate bowl (about 15 seconds in microwave) and stir
Add wet to dry and combine.
AS NEEDED (depends on protein powder's absorbency), add a tbsp of milk/applesauce to mixture at a time to get the ingredients to come together
Mold into bar shapes (makes 3-4)
Refrigerate until eating!
Notes
I use
About Time's Vegan line
of protein powder. If you want to order a tub or samples, use the code "fff1" for 25% off your order!
**All different vegan protein powders with absorb differently. Add milk/applesauce by the tbsp until you can get everything to come together nicely, but don't add too much to where you can form them into bars. ps: DONT use whey, it won't come out.