I decided that once a week, I was going to buy a food that I had never cooked or baked with before, and try it out! There are just so many unique foods out there that I feel like I have never gotten to taste!
This past week, I decided to buy a plantain..
I know plantains aren't all that unique, as they are so similar to a banana which I eat every day. But I had never actually cooked with it myself. On my missions trip to Haiti a few summers ago, the Haitian's would make these delicious fried plantains every single night. It was love at first taste.
A few things I learned about plantains upon making this recipe: 1) don't eat them uncooked, trust me from experience, it doesn't taste like a banana.  2) They are bitter without applying heat in some form.  3) They certainly don't peel like a banana.  4) THEY ARE NOT A BANANA. 5) And lastly as an actual fun fact, they aren't a fruit, they are a veggie!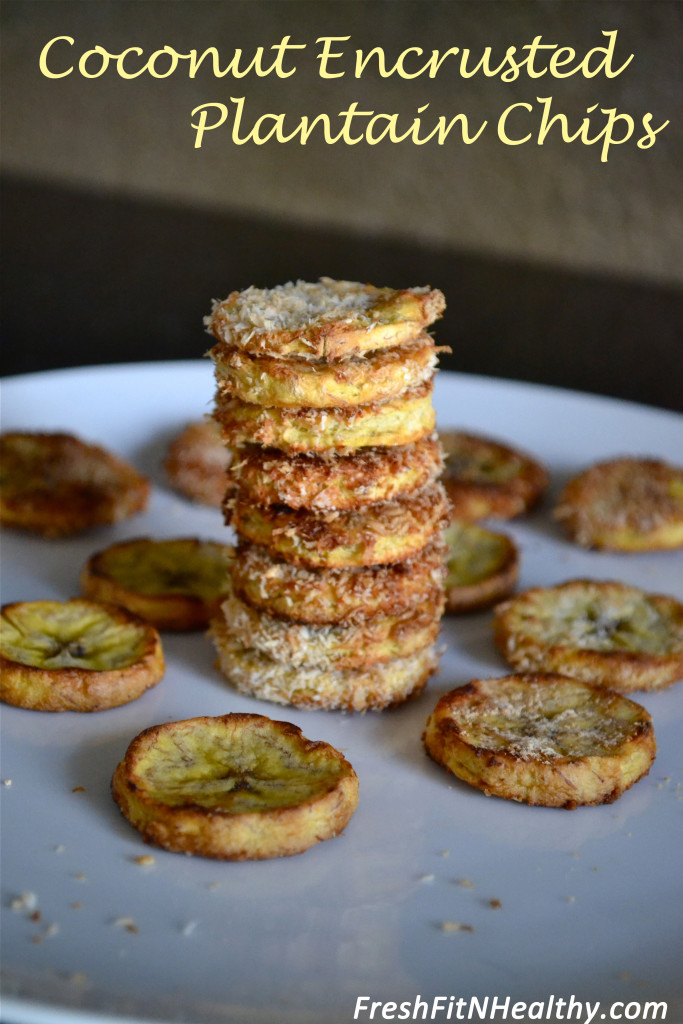 However, I know that those were anything but healthy, as they were fried in oils and coated in sugar. But I wanted to attempt to remake something similar!
The ones I ate in Haiti were almost like cakes, really thick and juicy. But I decided I wanted to make more of a crispy chip-like plantain. I don't know, there is just something about the crunch and crispiness of a chip or cracker that I love. I love it so much better than soft baked goods like muffins or bagels. Everything in my eyes is better crunchy. Toast instead of bread. Pizza crust=the best part of the slice. You get my drift?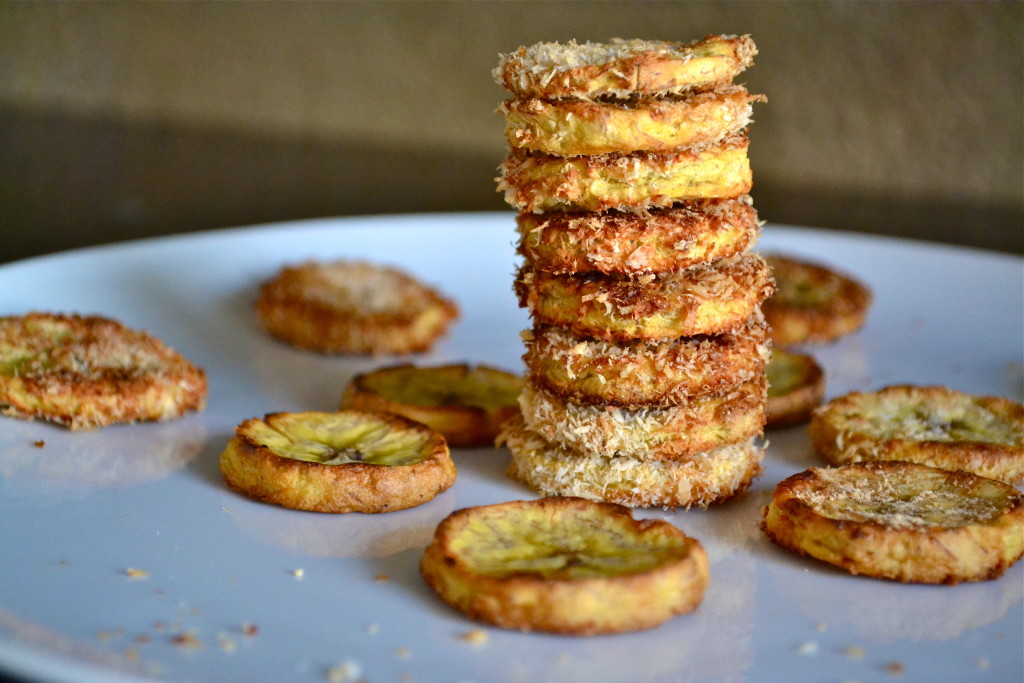 And then I decided, what better idea than to make a very simple coconut dip, to pair perfectly with these plantain chips? Without even meaning to, I ended up making it paleo as well! Yum.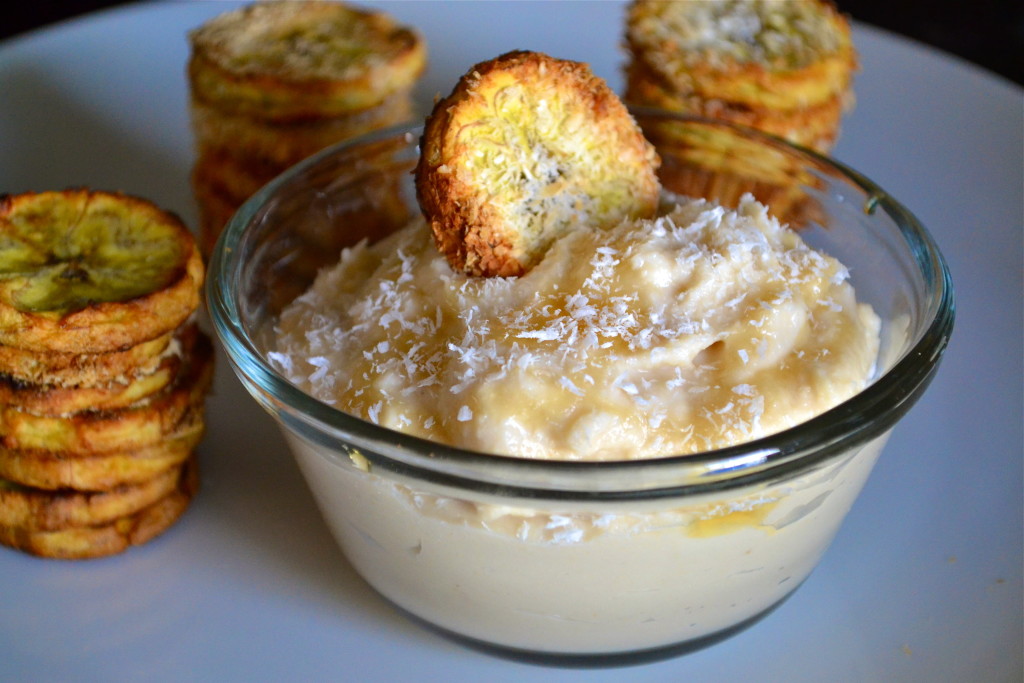 They were the perfect snack. Let's just say you should definitely make more than one plantain like I did. Because these did not last more than an hour very long. I may have eaten a little too much.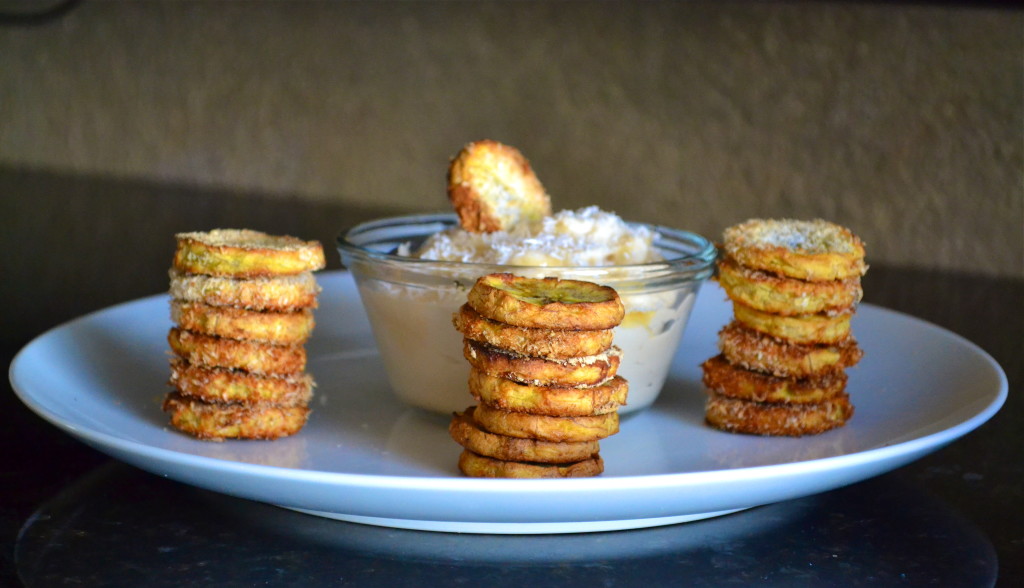 Oops. #sorryI'mnotsorry

Prep time:
Cook time:
Total time: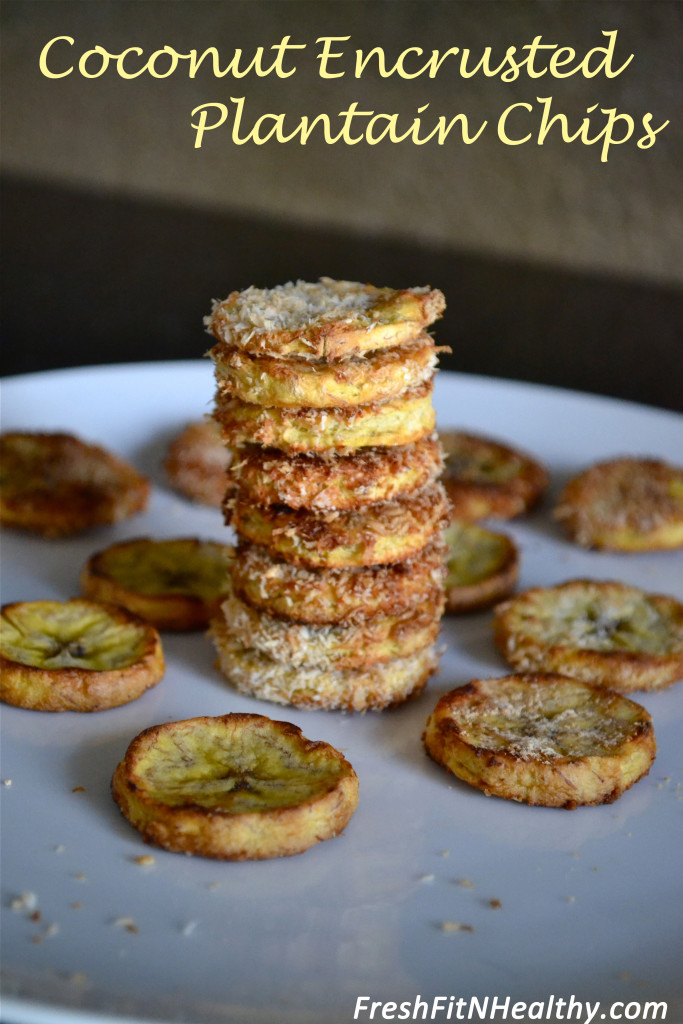 Delicious little chips made of a lovely vegetable!
Ingredients
1 Yellow Plantain
¼ cup + 2 tablespoons Shredded Coconut
¼ cup Egg Whites
1 tablespoon Raw Honey (or stevia/sugar)
Sea Salt to sprinkle
Instructions
Preheat oven to 375 degrees F
Remove peel from plantain and slice thin
In small one cup bowl, mix together egg whites and honey
In a shallow bowl, place the shredded coconut
Take each slice of plantain, dip in egg white mixture and then coat in coconut on both sides
Place on cookie sheet sprayed with nonstick spray
Repeat with each slice
Sprinkle salt on all slices on tray before cooking
Place cookie sheet into oven for 15 minutes
Remove, flip chips, and cook for another 7 minutes
Remove from oven and allow to cool
Serve with Paleo Coconut Dip below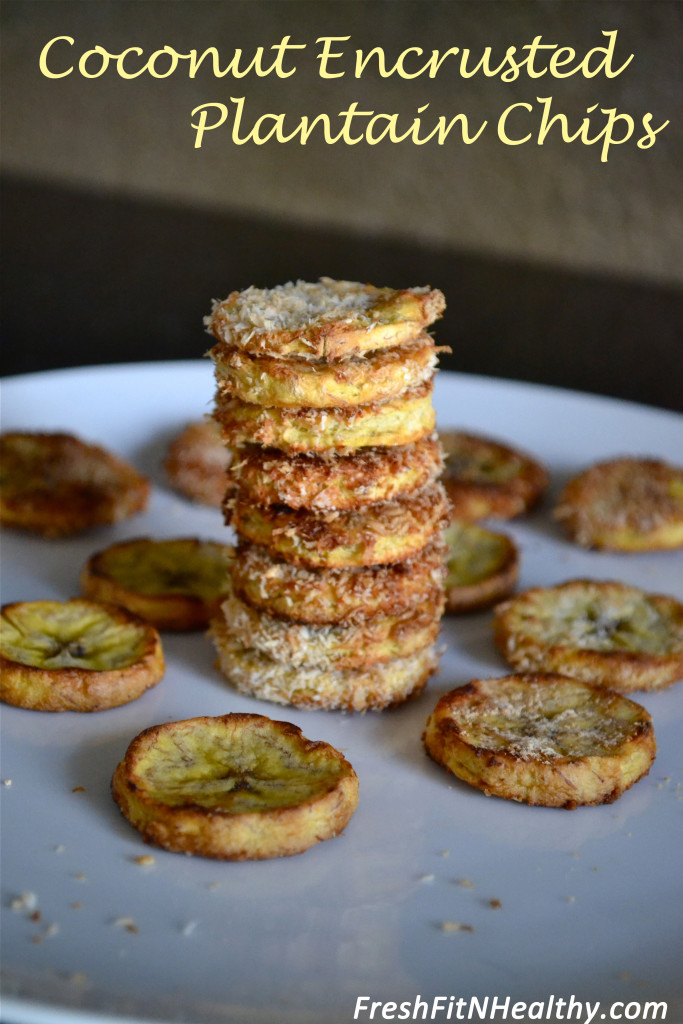 A delicious dip for any fruit or cracker! A delightful spread on toast as well!
Ingredients
1 cup Canned Coconut Milk (can be lite)
¼ cup Coconut Flour
2 tablespoons Raw Honey
1 tablespoon Unsweetened Shredded Coconut
Dash of Sea Salt
Optional: 1 teaspoon Vanilla Extract
Instructions
Mix all ingredients together in bowl
Serve with fruit, crackers, or use as a spread!
Store in refrigerator in sealed container
Plantain Benefits
1) Good source of Fiber
2) Being a vegetable, it's a good, unique source of one
3) Rich in Potassium, which regulates heart beat, enables proper muscle functioning, and plays a role in digestive health
4) High in vitamin A, which is involved in many bodyily functions: reproduction, immunity, communication between cells, and eye protection
5) High in vitamin C and Niacin, which support skin and digestive health
Coconut Benefits
1)Fights viruses and bacteria growth in body
2)Fights yeast, fungus, and candida
3) Positively affects hormones for thyroid and blood-sugar control which leads to increase metabolism, energy and endurance
4)Aids in digestion
5)Absorbs fat soluble vitamins
6)Lowers cholesterol
7)Special fat called medium chain triglycerides (Research shows 2T a day allowed women not only to gain less weight but lower abdominal fat)
Raw Honey Benefits
1) Alkaline-forming food that contains natural vitamins, enzymes, and powerful antioxidants
2)Anti-viral, anti-bacterial, and anti-fungal properties
3)Promotes body and digestive health
4)Strengthens immune system
5)Eliminates allergies
6)Excellent remedy for skin wounds and infections
7)Stabilizes blood pressure
8)Relieves pain
9)Calm nerves