Two favorite desserts come together in this healthy, high protein, gluten-free cookie dough truffle! Using a secret ingredient, these won't last long in your kitchen!
Remember my Cookie Dough Dip that was one of your favorites on here?! Yep, the one made with BEANS!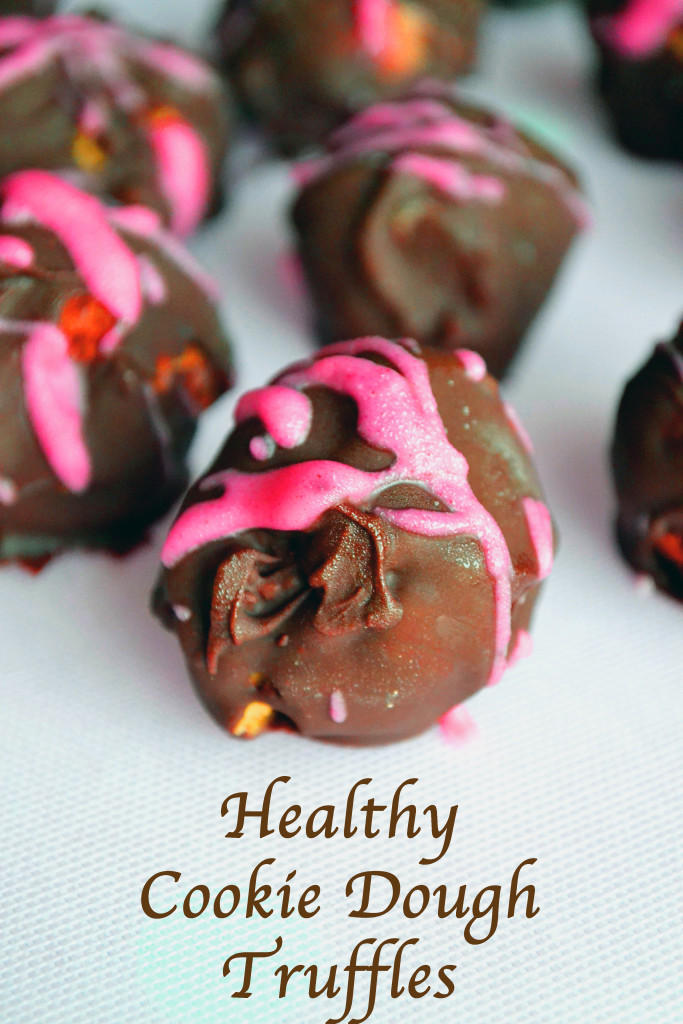 WELL. I decided to MAKE IT AGAIN on Valentine's Day for a healthier dessert among all the not-so-healthy desserts…And it was a hit! Even with my big bro and church's small group who would have NEVER eaten it if I had told them it was made of beans.
But I didn't tell anyone UNTIL they tried it. ( I brought it along with regular puppy chow to make them think the truffles weren't healthy either)…and then I released the secret once they all were in love 🙂
Except I did something new (as you can tell by the photos by now). 
Yep, I made them into BALLS and coated them in CHOCOLATE.
Well, I guess it's only KINDA new since I made these high protein truffles the other week in a similar way. By the way, did you like those?!
Yeah, I didn't think the dip could get better either…but as we all know, ALL things are better with CHOCOLATE. (and they have many benefits like you saw in this post!)
Just store them in the freezer and let them sit out 5 minutes before serving, and you've got a GREAT (yet healthy) dessert that will definitely be a hit!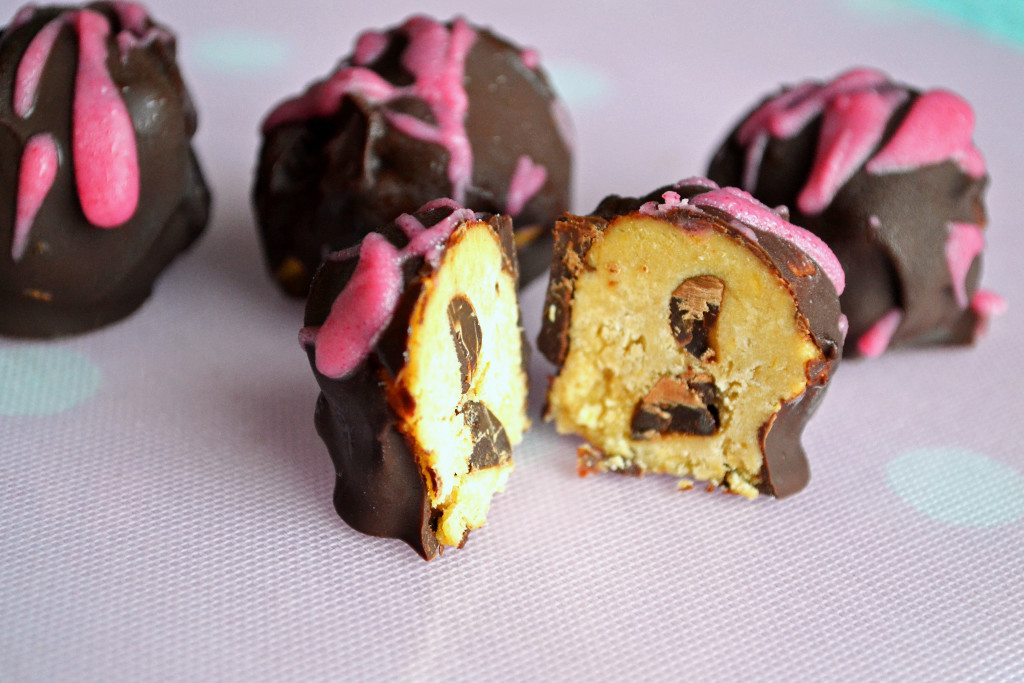 Questions for YOU
What is the weirdest thing YOU have coated chocolate with?

How much would you have to be paid to give up chocolate for a year?

What's your favorite way to use chickpeas? savory or sweet??

What are you looking forward to most this lovely month of March?!
Serves: about 20 truffles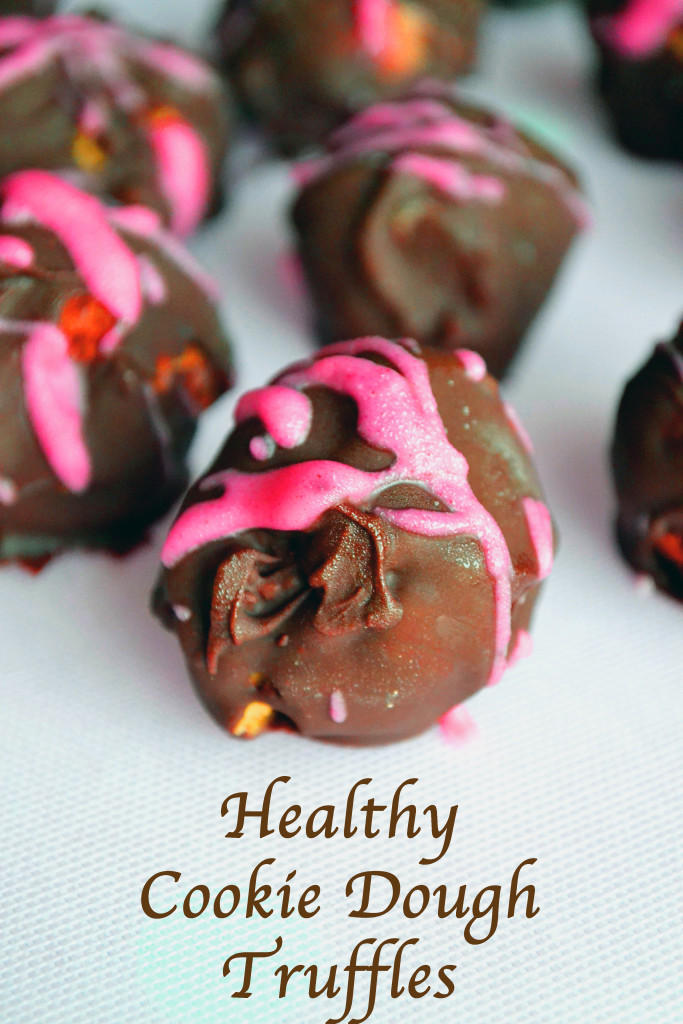 Instructions
Make my Cookie Dough Dip according to instructions and cool in fridge
Scoop out into balls on a cookie tray lined with wax paper
Heat honey and coconut oil and glass bowl until hot (about 30 seconds)
Add in cocoa powder, vanilla and sea salt.
Dip balls into chocolate coating mixture and place back on wax paper.
Sit in freezer to harden and store in freezer until ready to serve.
Allow the truffles to sit out at room temp for 5 minutes before serving to soften a little.
EASY WAY: melt chocolate chips instead of all ingredients listed, and dip balls into chocolate 🙂