Say what?! Yes, homemade cereal. The kind we all loved as a kid, yet sadly gave us when realizing we probably should.
But have no fear, I have now made a healthy version of the our childhood loved cereal, so you can have it once again!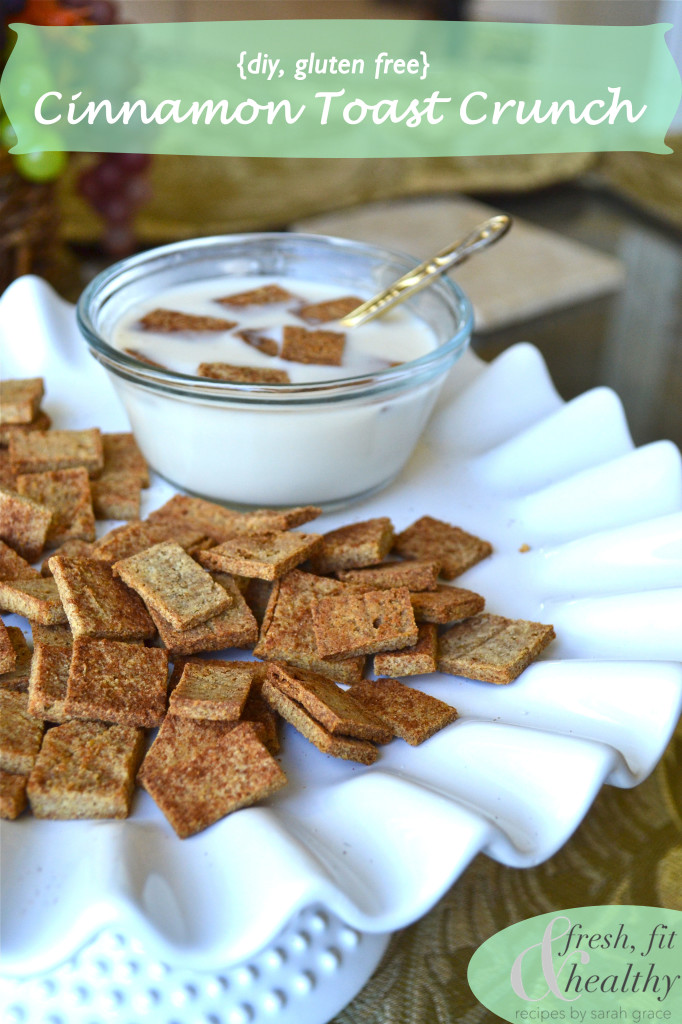 My friend was enjoying the typical version of this the other day, and I just had to have a bite. That is when I realized how much I missed it, and how much I wanted to recreate it!!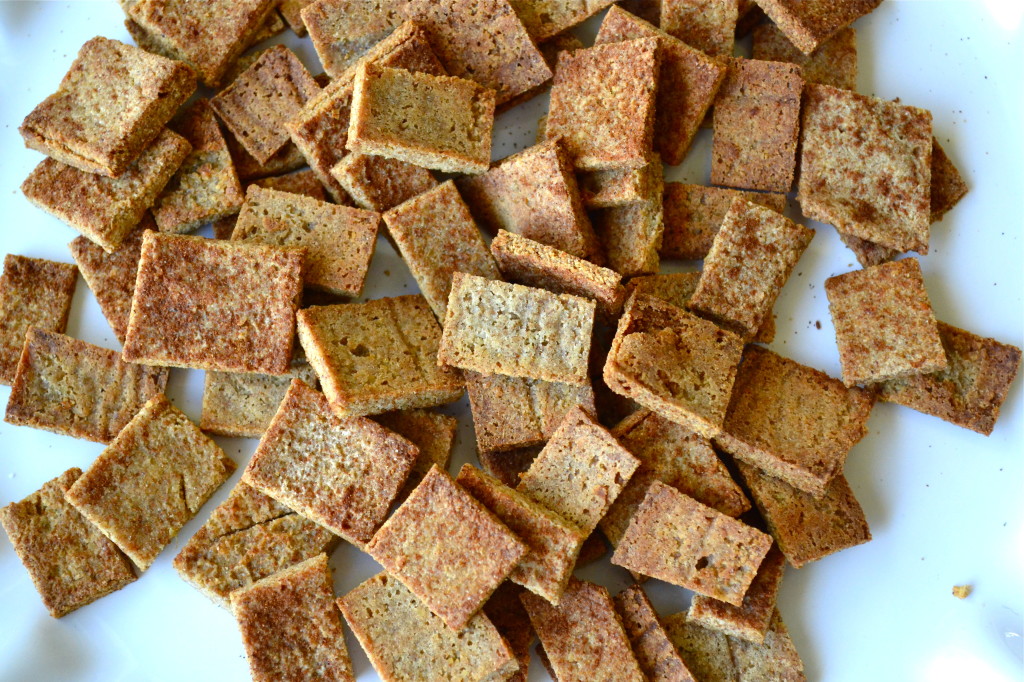 Mmmmm. I couldn't have been happier with my decision to experiment with this.
I could barely stop eating it just dry even to take photos!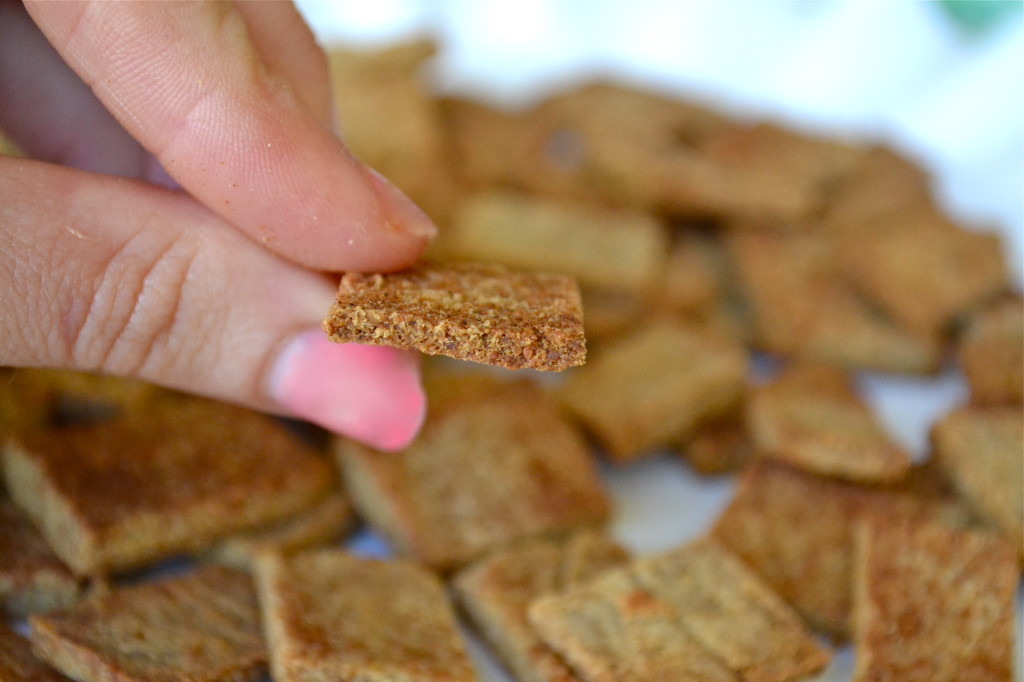 See, I'm a little weird, I typically just eat cereal dry as a snack, instead of in a bowl of milk. Just my personal liking. But of course for aesthetics here on the blog, I enjoyed some with milk too (no, I wasn't letting it go to waste after photographing in the milk)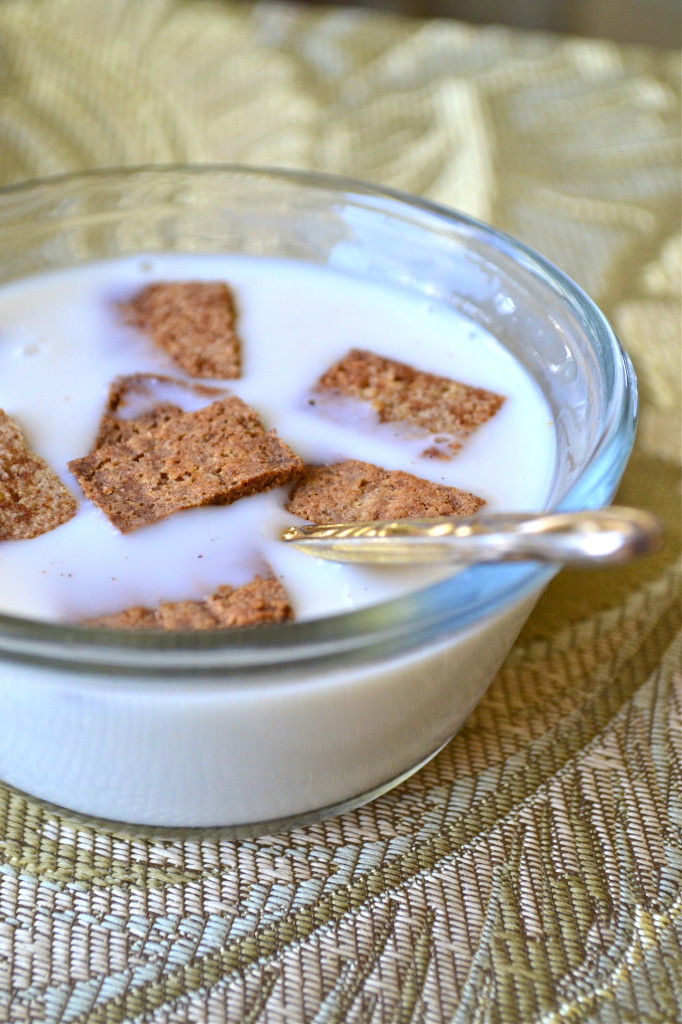 Gluten free, processed free, white sugar free.. with the same delicious taste.
Can life get any better?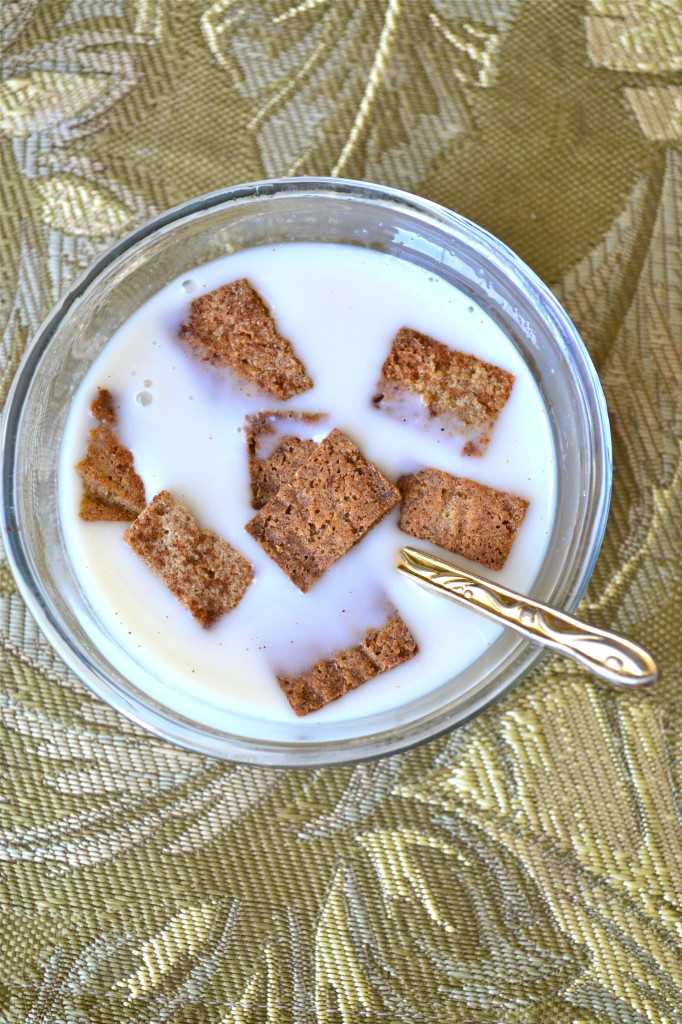 Questions for YOU
-What was your favorite childhood cereal/breakfast? (I was always a toaster strudel fan too haha)
-What is your current favorite cereal?
-Do you eat your dry or in milk, as a snack or as part of a meal?
Until next time,
xoxo Sarah Grace

Rating 5.0 from 1 reviews
Prep time:
Cook time:
Total time: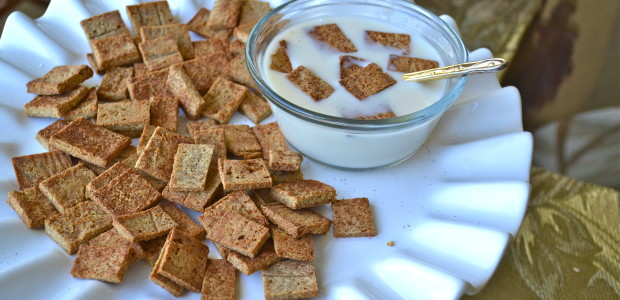 Ingredients
¾ cup Almond Meal
½ cup Gluten Free Flour (I used Oat)
¼ cup Ground Flaxseed
1 Egg
¼ cup Unsweetened Almond Milk
¼ cup Unsweetened Applesauce
4 packets Stevia (or erythritol or sugar or choice)
1 teaspoon Vanilla
1 teaspoon Cinnamon + more for sprinkling
¼ teaspoon Sea Salt
Instructions
Preheat oven to 375 degrees Fahrenheit
Combine all dry ingredients in one bowl, and wet in another; whisk both with fork.
Pour wet into dry ingredients and stir until combined.
Take two sheets of parchment paper on counter and sprinkle some extra flour on each.
Put dough onto parchment and cover with other sheet. Roll very thin (like cereal texture, some pieces of mine ended up being a little thick)
Remove top parchment and flip dough over onto cookie sheet sprayed with nonstick spray
Sprinkle with extra cinnamon and stevia
Bake in oven for 10 minutes, remove, cut into little squares (I used a pizza cutter), and place back into oven for 5 minutes.
Remove again and flip cereal pieces. Bake in 5 minute intervals until done to desired crispness.
Allow to cool and keep in sealed glassware to keep crispy until using.