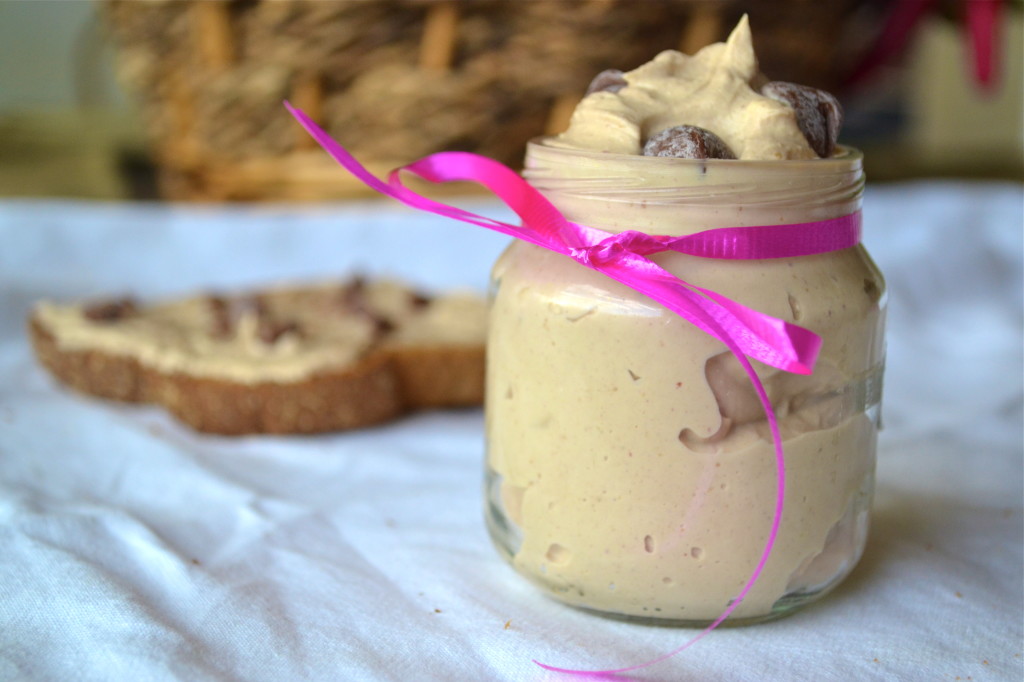 Simple Peanut Butter Yogurt Dip/Spread
Author: Sarah Grace
Prep time: 5 mins
Total time: 5 mins
A delicious dip for fruit or spread for toast and crackers
1 cup Nonfat Plain Greek Yogurt (I use Chobani)
½ cup All Natural Peanut Butter
1 teaspoon Vanilla Extract (I use BetterBody Foods brand)
Dash of Sea Salt
Optional: Chocolate Chips, Raw Honey or Stevia to taste, Coconut
Place peanut butter is small microwavable bowl (I use a glass bowl) and microwave for about 15 seconds, or until soften
Scoop peanut butter into Greek Yogurt (in a different bowl), and mix until combined
Add other ingredients and any other desired ingredients.
Use as dip or spread!
Refrigerate to store.
Calories: 80
Fat: 5
Protein: 4
Feel free to only use ¼ cup Peanut Butter per cup of yogurt for even less calories, however it will give less of satisfying, true peanut butter taste the less you use and more of a yogurt taste!
Recipe by
Fresh Fit N Healthy
at https://freshfitnhealthy.com/simple-peanut-butter-dip/