I am SO excited about a new series I will be starting on my youtube channel.
See, a lot of us, whether it be in the blogging or instagram or youtube world (including myself!), share our story as to what our struggle was or why we began our blog/channels..and then allow everyone to see where we are now at with our daily blog posts and social media posts.. but I just feel like there is a gap.
After releasing My Story on youtube (), I received so many emails that almost brought me to tears because of girls and women of all ages sharing with me how my story touched them, or how they are "stuck" right where I was and has no idea how to get out..how to find freedom.
Well, a couple weeks ago as I decorated my graduation cap as I prepared to graduate from the University of Florida, I decided on this decoration below.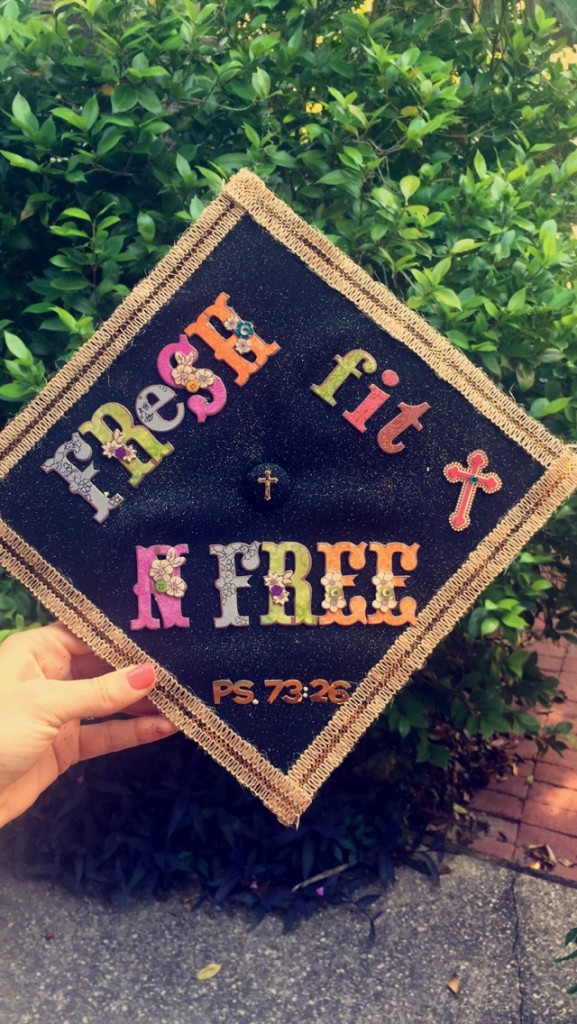 Why? Yes, it is funny as it is a off my Fresh Fit N Healthy "name", and yes, I am "free from college and school".. But it took on SUCH a greater meaning. If you saw my instagram post (), you read what other meaning it had to me.
Well, my blog and social media channels have been solely focused on fitness and food for the most part, and I realized, that as much as healthy recipes and workouts DO HELP others, that I wanted to help people in even a GREATER way.
Which is when I came up with this series idea to start on my youtube channel:
Fresh Fit N FREE.
Like I said before, I've shared with you all where I WAS and my struggles..and now you get to see bits of my daily onhealthy neurontin life NOW through all my outlets like here on my blog, on , and on .. from eating disorder, to state champion in cross country, to running at UF as a student athlete, and then to walking away to pursue my passions..
super thin time of my life after finding balance and pursuing my passion the healthy way
but I never really shared HOW I found freedom exactly.
And that is where THIS SERIES comes into play. This series is here for YOU.
YES, YOU.
Whether it is a battle you are facing and trying to find freedom from that is similar to mine like an type of disordered eating..
Or you are feeling chained down by another issue and just cannot seem to find freedom from it, to live the full life you are meant to live..This series is for YOU.
It is going to be different, as I want this to be very interactive. As I begin, I want YOUR questions and input so that as I continue each week, I can help you by answering as many questions as I can and going as deep as I can into methods I used to find freedom.
Join me in the series?
If you want to, click to subscribe to my youtube channel, so that you won't ever miss a video in this series.
I started Fresh Fit N Healthy to help others. It was never about the numbers, and it NEVER WILL become about them.
I am here for YOU.
Let's find your freedom together.
Watch this introduction of the series if you want (it is basically everything I have written out here)
🙂