A simple, protein-packed, satisfying frozen treat for those sweet tooth cravings at any time of day!
I love ice cream. And frozen yogurt. It's one of those things I'll never "give up" in the name of health.
But with loving it SO much, I decided one day to make my own little recipe to satisfy those cravings. And now, they are a staple in my freezer that must be available at all times.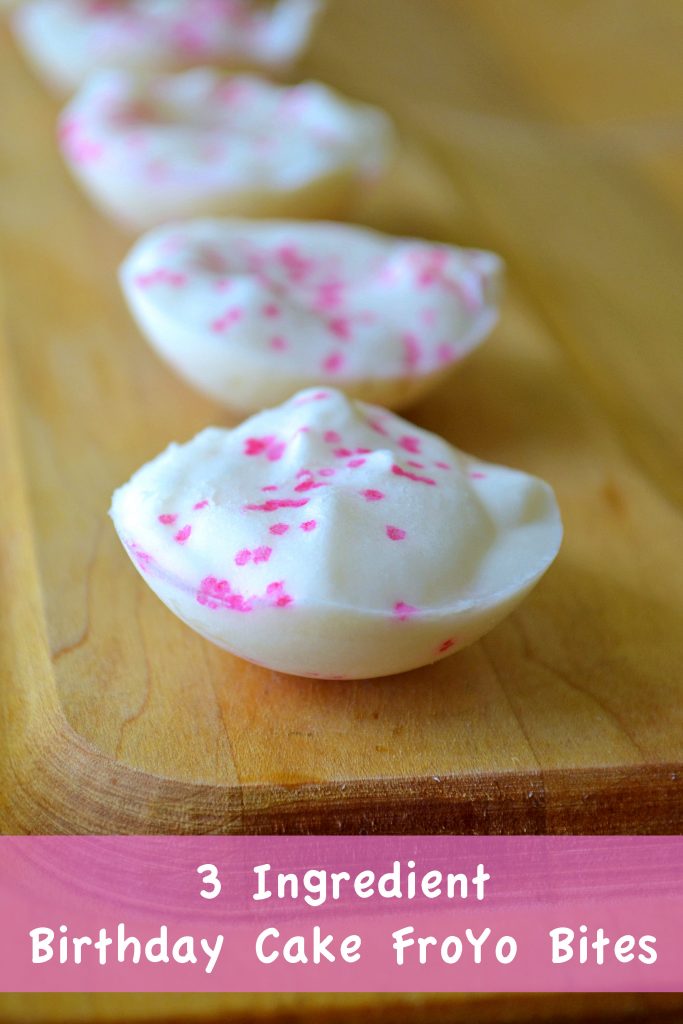 Meet my frozen yogurt bites.
They are super simple with just three ingredients.
They are super yummy and satisfy that frozen-treat tooth.
They are SUPER customizable depending what you have leftover to mix in.
They are NUTRITIOUS, being packed with protein in every little bite!
When this month's Recipe Redux theme rolled out, I knew this was the recipe I wanted to share with you guys!
Easy Ways to Reduce Food Waste: 

In honor of Earth Day on April 22, we're challenging ReDux members to show how they reduce food waste. Whatever you would normally toss, use it up. Share tips for reducing food waste in meal planning, prep or using up scraps.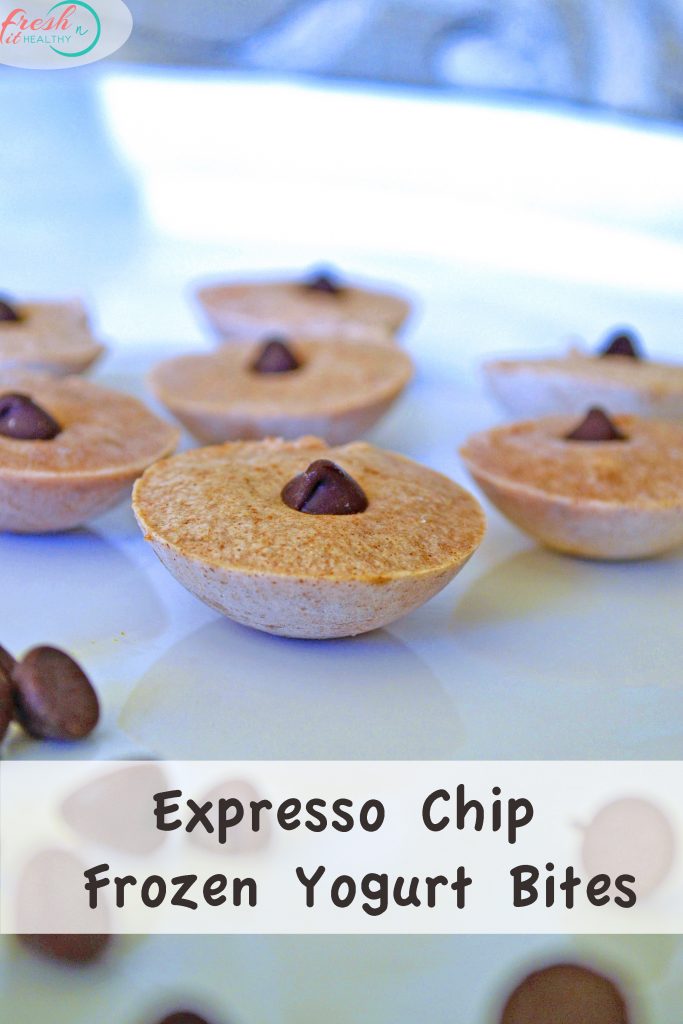 HOW does this meet that theme?? Because these little delicious bites were initially created when I had leftover greek yogurt, and didn't want it to go bad. It was BOGO for the big tubs, and I didn't know what to do with the second one!
SO, I simply mix some yummy add-ins into the yogurt, froze, and was VERY DELIGHTED with the result!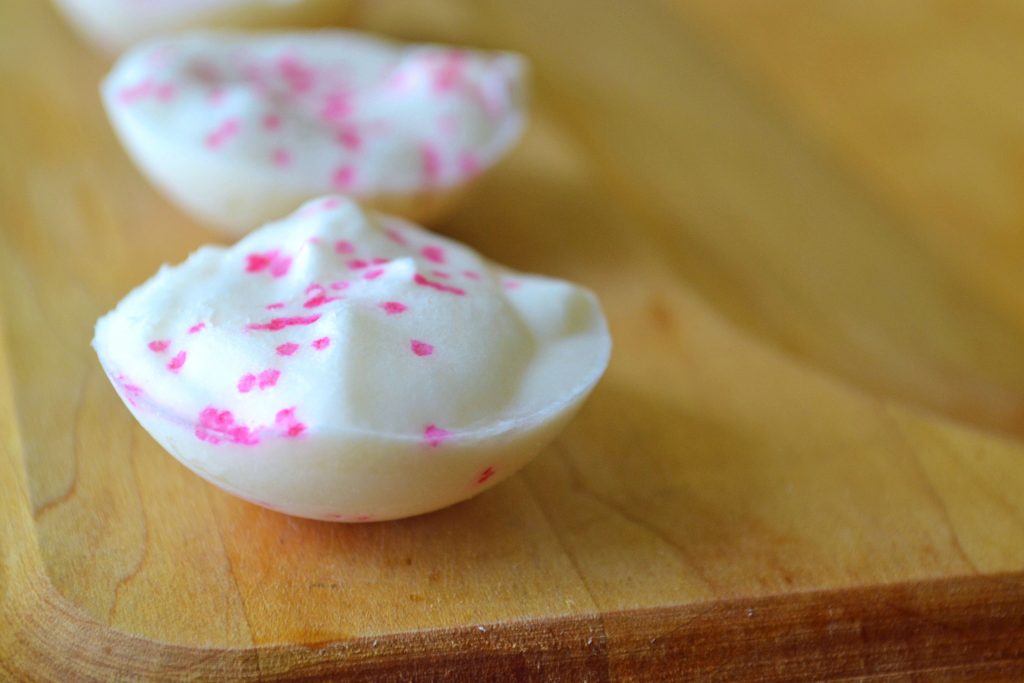 These are SO great, because you can seriously make them ANY flavor. In this post I'm sharing photos of vanilla birthday cake ones and chocolate ones..but you can do ANYTHING. Peanut butter is another favorite of mine!
So who's in?? Who's going to use their leftover yogurt this week for some yummy frozen yogurt bites?!
Or try out my FROZEN YOGURT BARK from the past…it's chunky monkey flavored 😉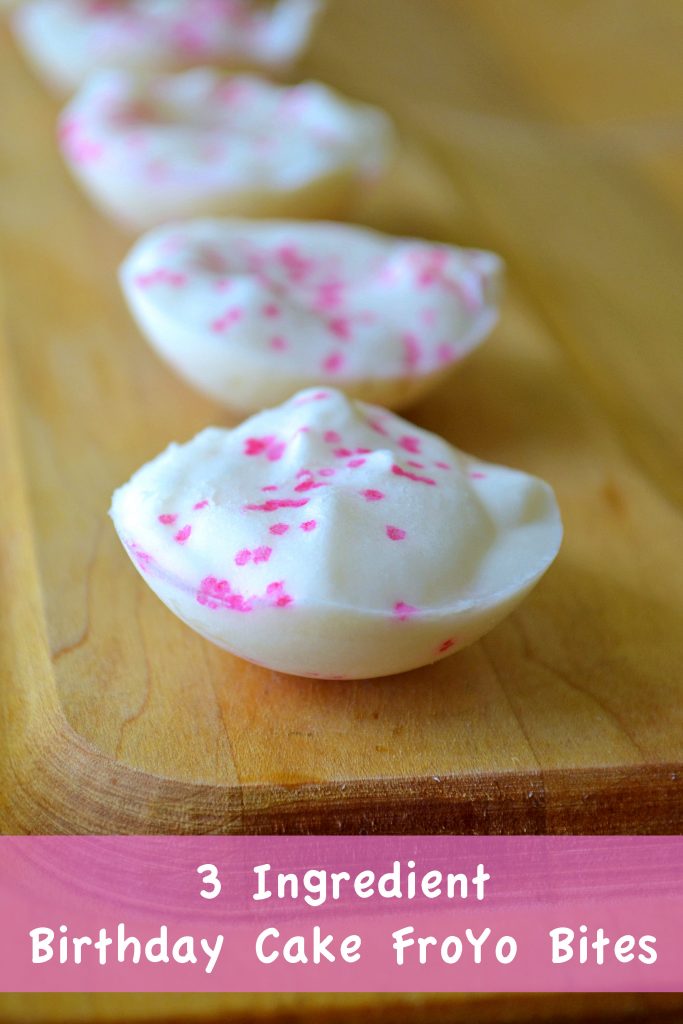 Ingredients
1 cup Vanilla Greek Yogurt (or flavor of choice -- 2%/full fat varieties will lead to a much better result)
2 tbsp Coconut Flour (can omit but I found this somehow removes the icey texture and keeps the creamy texture somewhat -- Can add melted coconut oil instead of flour, as a little added fat will also help keep the creamy texture)
Optional: if using plain flavored yogurt, add 1-3 tbsp liquid sweetener (honey/agave/syrup)
**Flavor/Add-In Ideas: chocolate chips, dried fruit, chopped fresh fruit, mashed banana, coconut, nuts, peanut butter, sprinkles, cocoa powder, flavored extracts, cereal, pretzels.
Instructions
Mix all ingredients together.
Scoop by the heaping tablespoon into mini muffin tins (I actually used a donut hole mold), after spraying with coconut oil spray.
Freeze for about 3 hours. Remove, pop out of molds, and place back into freezer in a sealed container until eating!