Can you believe Christmas is almost here? I feel like I was just home for Thanksgiving and now the holidays are almost over!
But no worries, the incredibly delicious holiday recipes are still coming!
My trainer friends, Liz & Sara (also known as the Super Sisters), just sent me a copy of their free 12 days of xmas recipes ebook. I love this recipe so I thought I'd share it with you.
Rating 5.0 from 1 reviews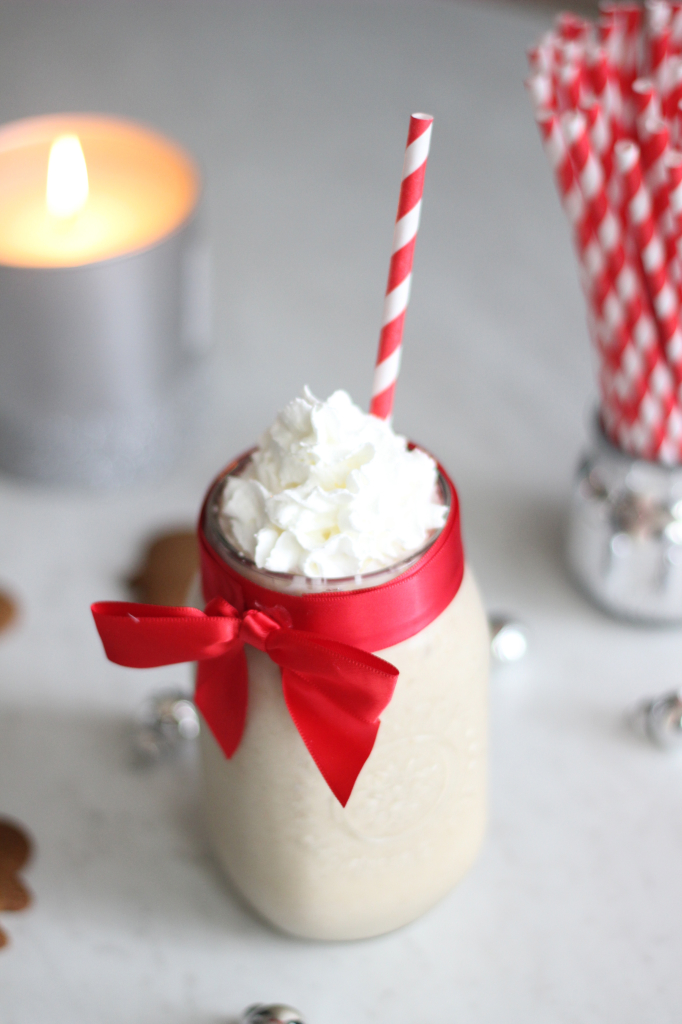 Ingredients
1 cup unsweetened almond milk
1 scoop protein powder*
4-5 ice cubes
¼ tsp nutmeg
½ tsp cinnamon
½ tsp ground ginger
Instructions
Place all ingredients in a blender and blend until smooth.
*use a vegan protein powder for vegan version
How simple is that? I love it, so yummy! If you want to receive ALL of the recipes in a FREE PDF download just  and tell them where to send it.
That's it! You'll receive all the recipes in a printable download you can keep forever.
It has 12 healthier alternative recipes for all the classic holiday treats like this and other protein shakes, flourless Brownie Batter Cookies, Skinny Sugar Cookies, Chai Lattes, Moose Munch and more!
Hold on a minute while I wipe up the drool running down my face. These recipes are so good! Like, get out of my house before I eat all of you good. 😉
They even added a little key so you can tell which recipes are gluten-free, vegan, and refined sugar free.
Liz & Sara are 2 Certified Personal Trainers and Sport & Exercise Nutrition Specialists. Together these two sisters have helped thousands of women worldwide with their fat loss goals, and I'm so happy to call them a friend!
Want more yummy Gingerbread recipes? Check out my , , , , ,  , , , and lastly, my !   Yes, now you know why this was my favorite recipe of theirs..I love gingerbread!
You can also check out my healthy Homemade Oreos recipe on their blog this week!
Until Next Time,
xo Sarah Grace