Like your casual holiday drinks here and there, but wanting to keep your health goals in mind? Here are five healthy holiday drinks to enjoy this season along with some healthy holiday drinking tips!
I am SO excited to share this post with you all, because me and four good blogger friends teamed up to share some delicious, fun, festive, yet healthy holiday alcoholic drinks with you!
Of course, this is for those 21+ 🙂
See, don't get me wrong, I'm no crazy alcoholic. But I do love some festive, holiday drinks with my family and friends during the season! And I thought, I'm sure others out there feel the same..right??
Unfortunately, most "festive" delicious drinks out there, can cost you up to about 500 calories per glass! Especially those creamy ones made with eggnog, cream, or creamy liquors.
Which is why I decided to team up with this lovely team  to share with you all some healthy holiday drinks this season!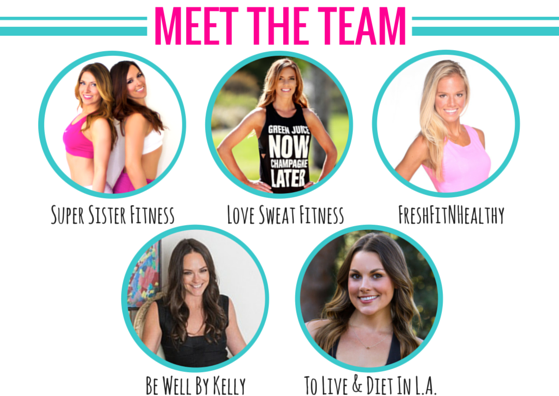 Liz and Sara from Super Sister Fitness, Katie from Love Sweat Fitness, Kelly from Be Well and Whitney from Live and Diet!
I'll be sharing my recipe over here along with some tips at the very bottom, and then you can go head over to their blogs to get there fun recipes after checking this one out!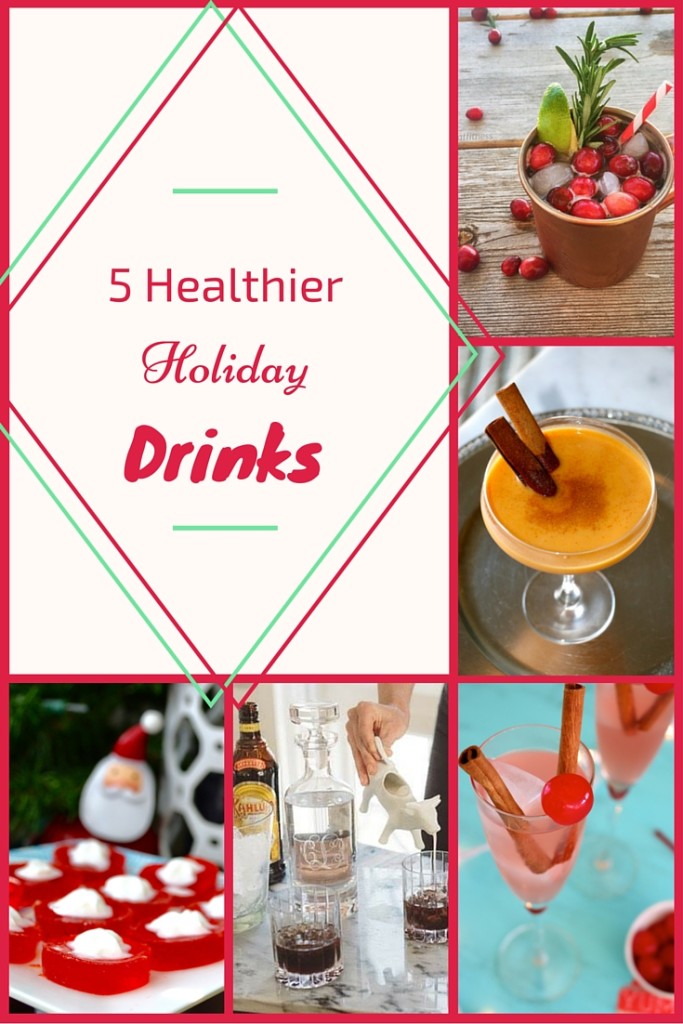 So mine may not necessarily be a healthy holiday "drink" per se, but it is definitely festive and fun to make..oh and serves as a great presentation! Yep, jello shots!
I have to admit, this is a family favorite, which is why I decided to share it here. And because you all LOVED my chocolate jello shots I shared last holiday season…remember THESE?! Every holiday when I go home, my mom has already bought the box of gelatin so that I can make them for everyone. See, I feel like people think of jello shots as "let's get drunkkkk!".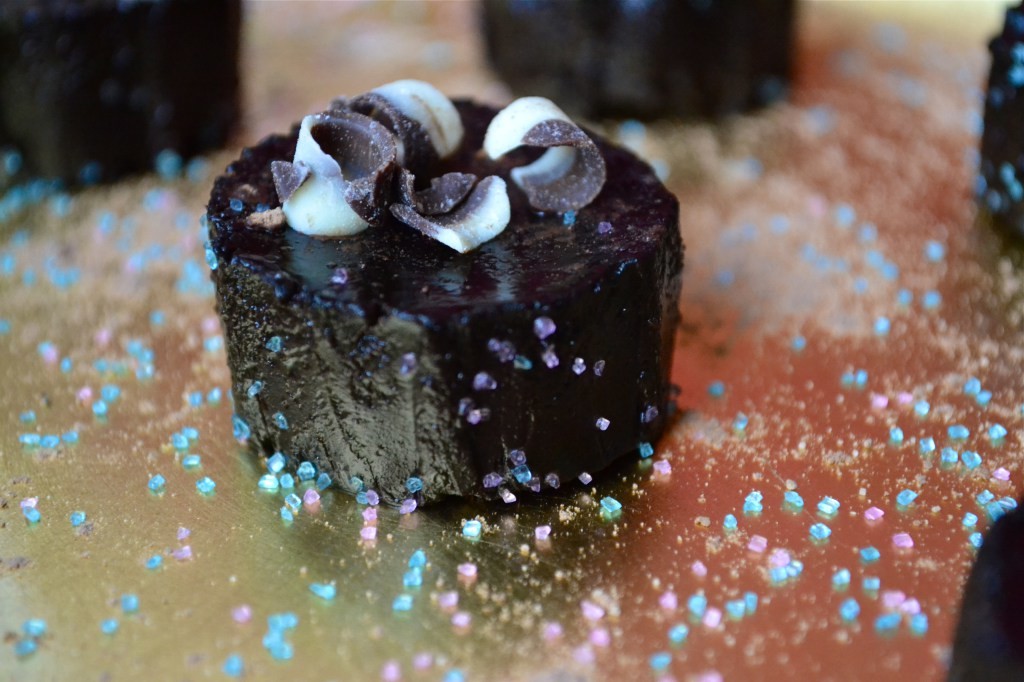 But that's definitely not how I think of them. See, I love small, finger food desserts..so I also love little "bites" like this! They make for a FUN treat for people to enjoy along with their dessert..or their appetizer!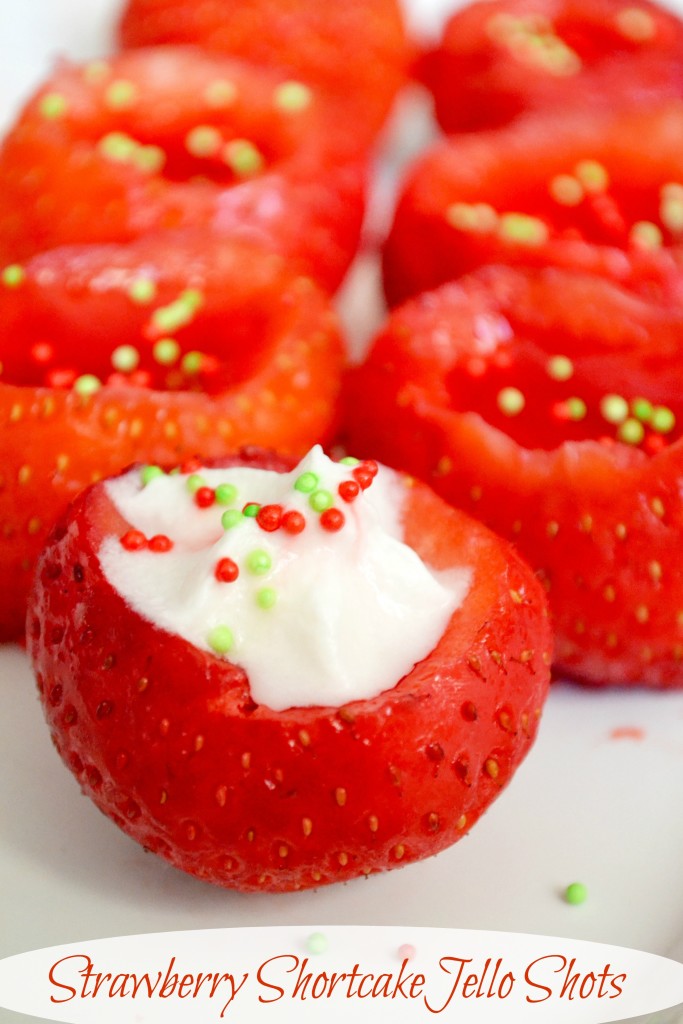 They are definitely a healthier alcoholic choice compared to your typical creamy drinks, because, well, they are basically just jello and alcohol! When trying to be "healthy" with alcohol, you can only do so much, because alcohol in itself is, as you most likely know, is NOT the "healthiest". But I believe everything in moderation, so as long as you keep the "mixer" part of the drink lower in sugar and calories, you're good to go!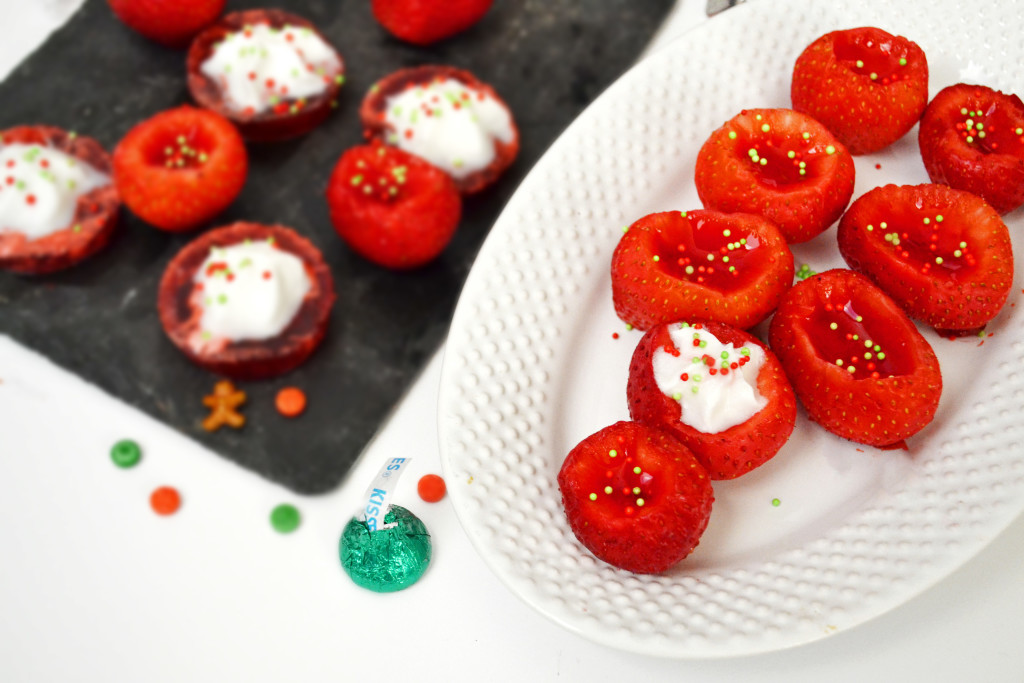 And you can control how much alcohol goes into them depending on how strong you want them to turn out.
And of course, keeping it festive, I made red, Strawberry Shortcake flavored ones! And to make a fun presentation AND add a healthy addition to them, I made them in carved out strawberries!
But you don't have to go through that work, as you see, you can also just use molds like I did the first time around 🙂
Find the recipe at the very bottom!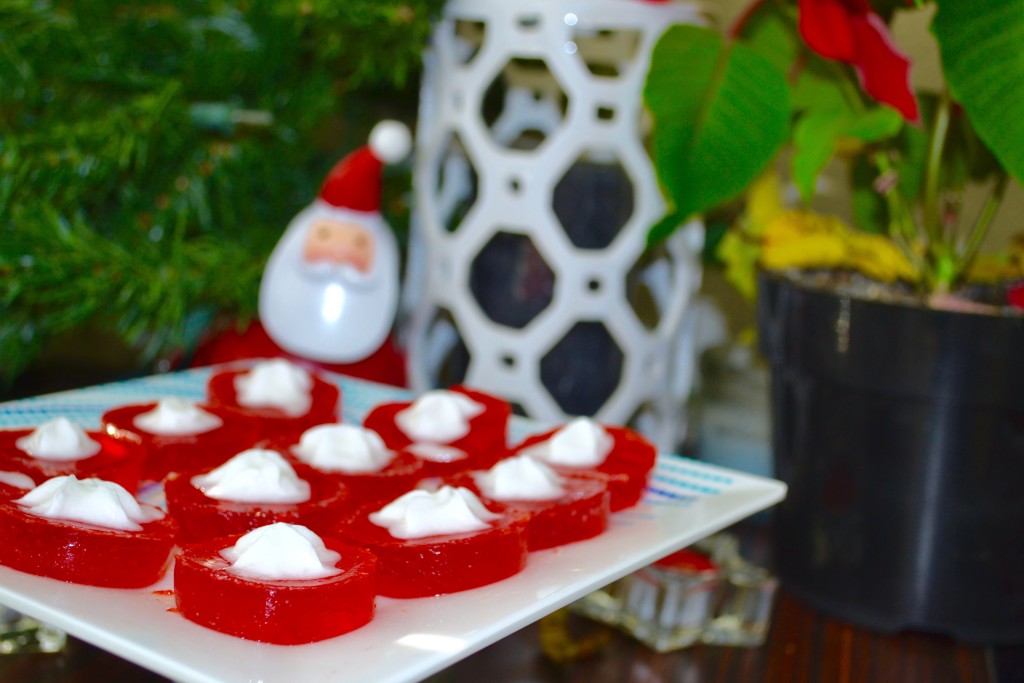 Now for the other four that you should go check out…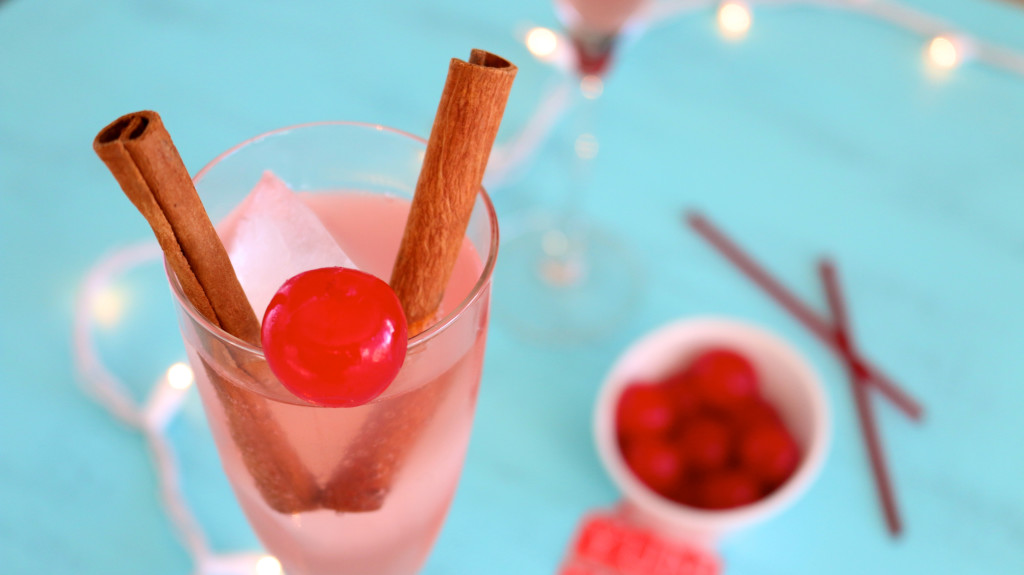 How fun is this NAUGHTY REINDEER drink from Liz and Sara?! I've never heard of this drink before, but it's a deliciously sweet yet subtle fizzy drink with hints of warm blood orange and cinnamon spice. Plus it's cute, festive, and so easy to create for your guests!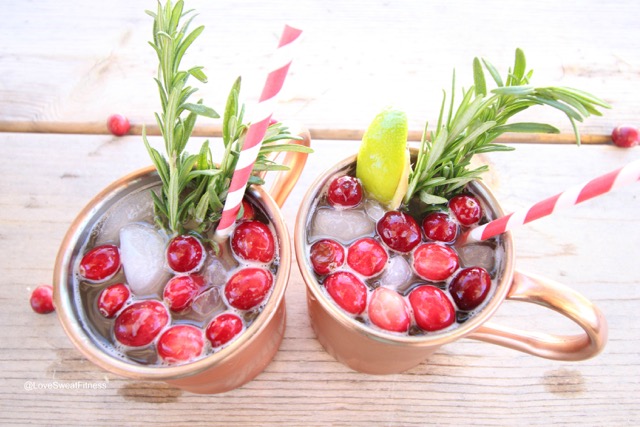 And this Healthier Moscow Mule from Katie?! I do love my moscow mules full of that ginger flavor! Do you?! This version uses Gingerade Kombucha, making it only 120 calories & less than 2g of sugar per cocktail!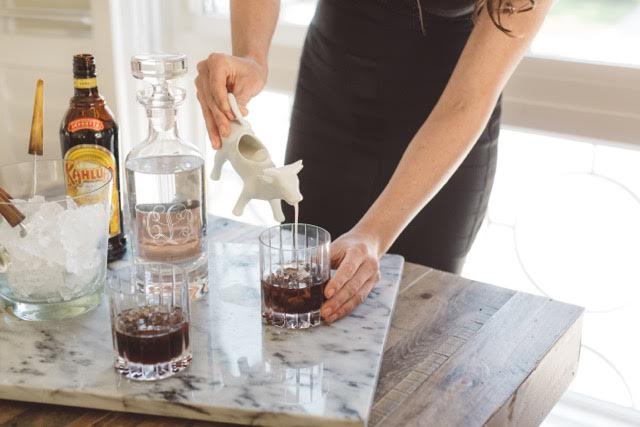 Next up, a staple in my apartment this year..White Russians from Kelly! I actually fell in love with these drinks made of kahlua, vodka and cream on a spring break cruise of mine, and then after realizing JUST how unhealthy they were, began drinking "black russians" sin cream. This Brentwood Russian is a new twist on an old cocktail! Looking for even less sugar and the same flavor? Swap the Kahlua for cold pressed coffee. If you swap for cold brew this sugar free cocktail will only run you 80 calories!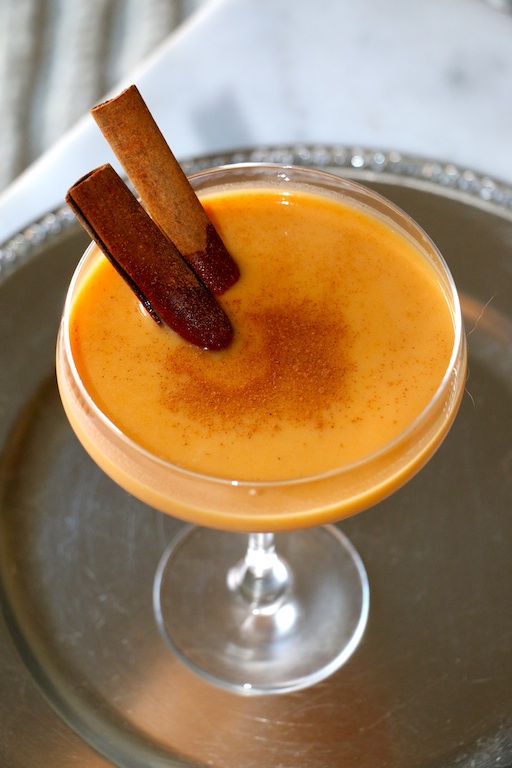 And lastly, you know pumpkin has it's own place in my heart, so when Whitney made this Spiked Pumpkin Rum Punch, I was excited. This healthy holiday cocktail is full of antioxidant-packed pumpkin and metabolism-boosting cinnamon, and with only 90 calories a glass and 1 gram of sugar it totally falls on Santa's "nice" list!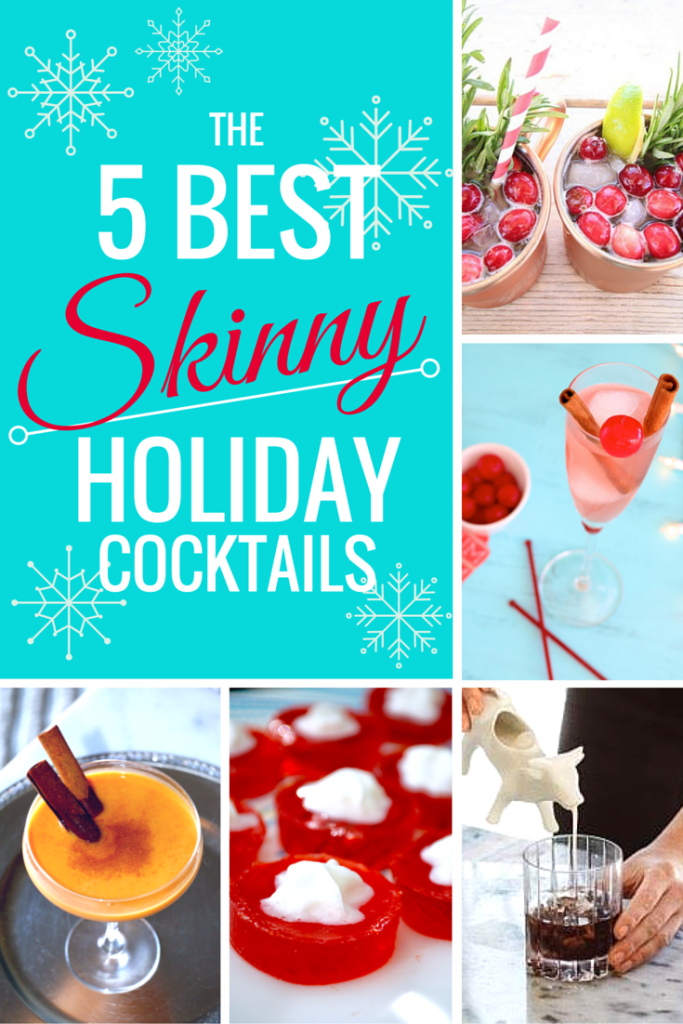 So there you have it, five healthy holiday drinks alternatives! Which one sparked your excitement?! Which will you be making first?! 
What kind of drink would you like to see made on here next?!
Tips for Healthy Holiday Drinking!
Clear alcohol is usually the healthiest option (like vodka or gin)
Be smart in what you mix it with: try to use low sugar juices, sparkling water, or diet sodas
Wine is a great option versus mixed drinks because of its benefits from resveratrol!
Add fresh fruit to flavor instead of syrups!
If it's creamy..it's most likely NOT a good choice! Go for the lighter, translucent drinks 🙂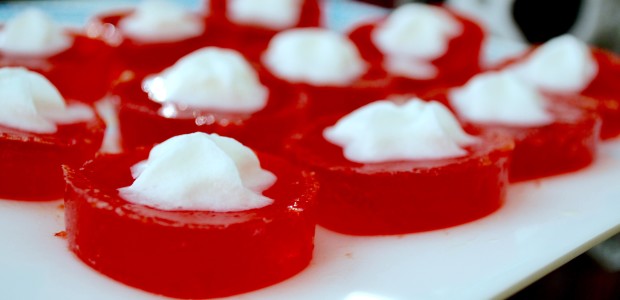 Ingredients
1 packet Sugar Free Strawberry Jello
1 cup Water
1 cup Birthday Cake Vodka
Optional: strawberries to serve in, whipped cream to top with
Instructions
Place the 1 cup water in a small pot on the stove, and sprinkle the gelatin on top.
Allow to sit for a few minutes, and then turn heat on to medium low, stirring until dissolved.
Remove from heat (allow to slightly cool if really hot to a warm temp), add in vodka.
Pour into molds or carve out strawberries and pour into strawberries.
Sit in fridge until set, at least a couple hours.
Serve topped with whipped cream! (either low fat whipped topping or my healthy homemade paleo whipped cream!)