Today marks a special day.
A very special day three years ago, an amazing guy came into my life and took a piece of my heart. Yep, it will be three years today that this boy and I have been dating 🙂 <3
But I know the reason you all are reading is not to hear about my personal life, so I'll get back to the recipe portion of this post 🙂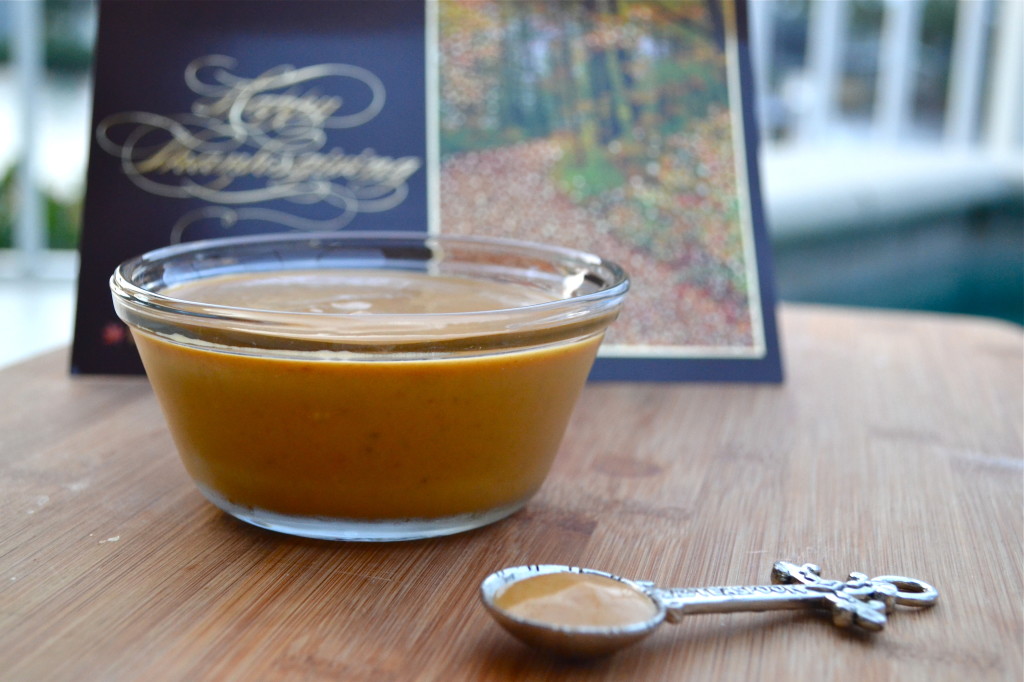 Healthy caramel sauce?! You are probably thinking that I have to be lying.
Nope. Not lying.
I saw a few recipes across the internet, and was determined to make my own.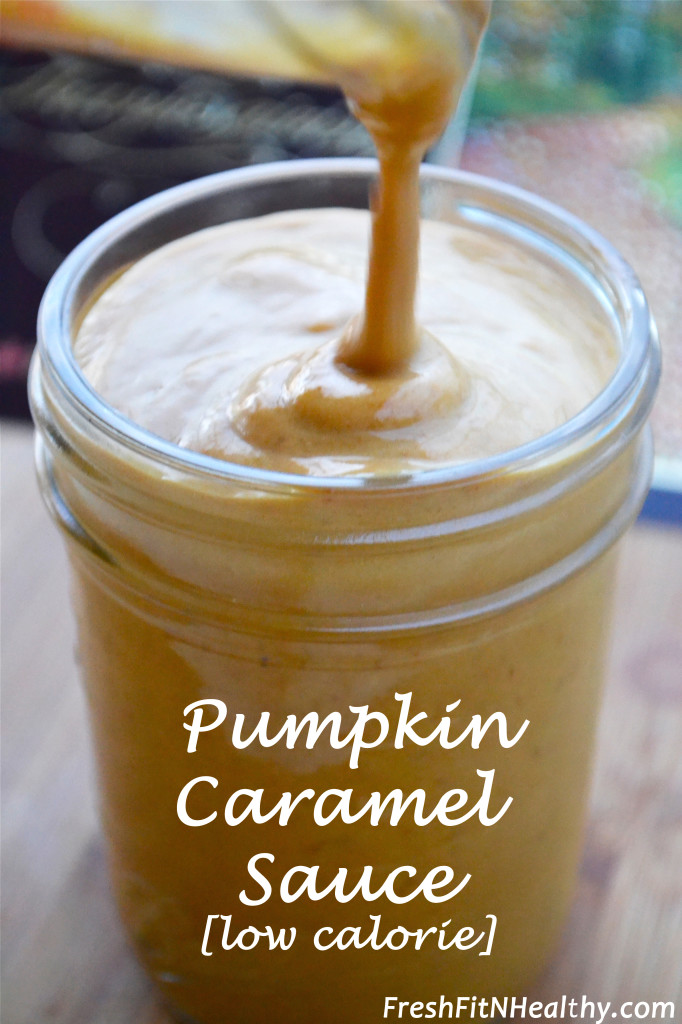 PLUS, I'm giving you TWO different options on ways to make it. One super creamy with coconut milk, the other a little lower in fat made with dates and NO added sugar!
And guess what? This requires almost NO work on your part.
First version: Place all the ingredients in a crock pot, and your done.
Second version: Place all ingredients in a blender and blend. Voila!
Because hellllo, if you're ever doing a sugar detox, the second option will become your best friend!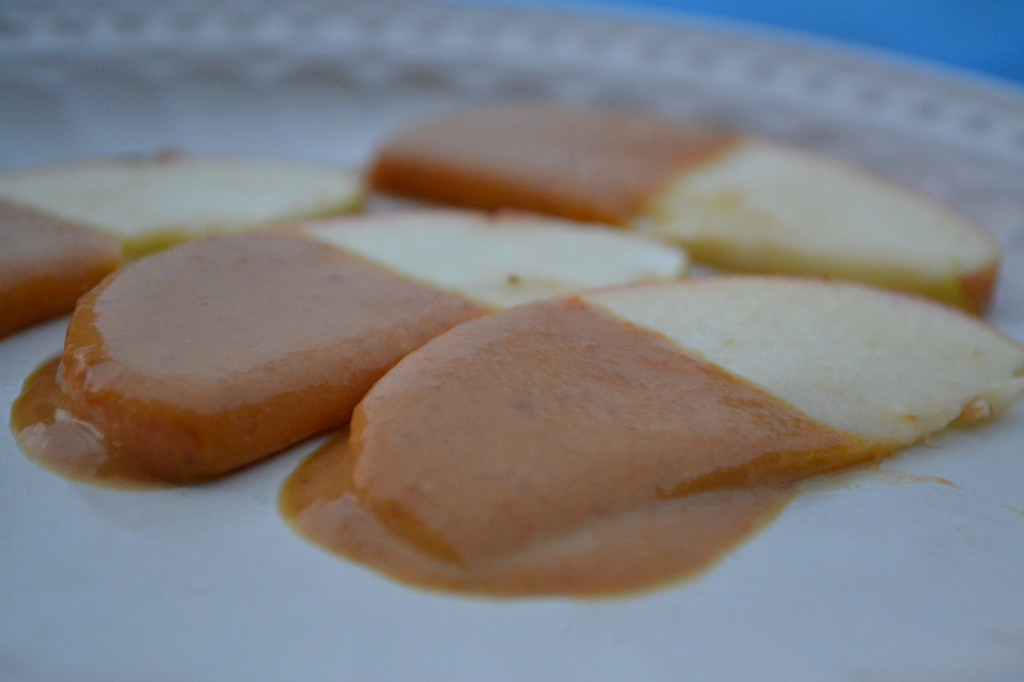 This caramel sauce doesn't exactly harden when cooled like you would dip caramel apples in. But boy, this is a delicious topping on anything. I've already gone crazy with it.
In my coffee, in my smoothies, on top of yogurt, as a dip for apples, with a spoon (hey, its healthy, don't judge)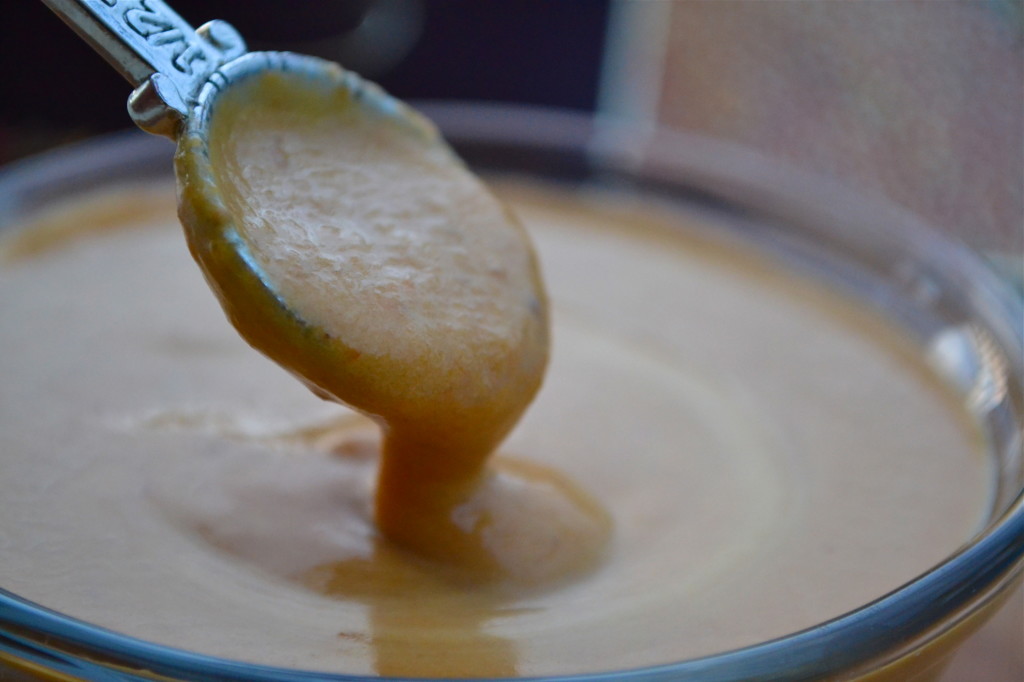 I thought this was a perfect anniversary post, as my boyfriend and I are going to be cooking up a special dinner tonight together instead of going out. Yep, this girl is simple. I rather have fun cooking together than go out (Welcome to the life of a foodie).  🙂
And I know I will certainly be using this caramel sauce on our dessert. No matter what we decide to make 🙂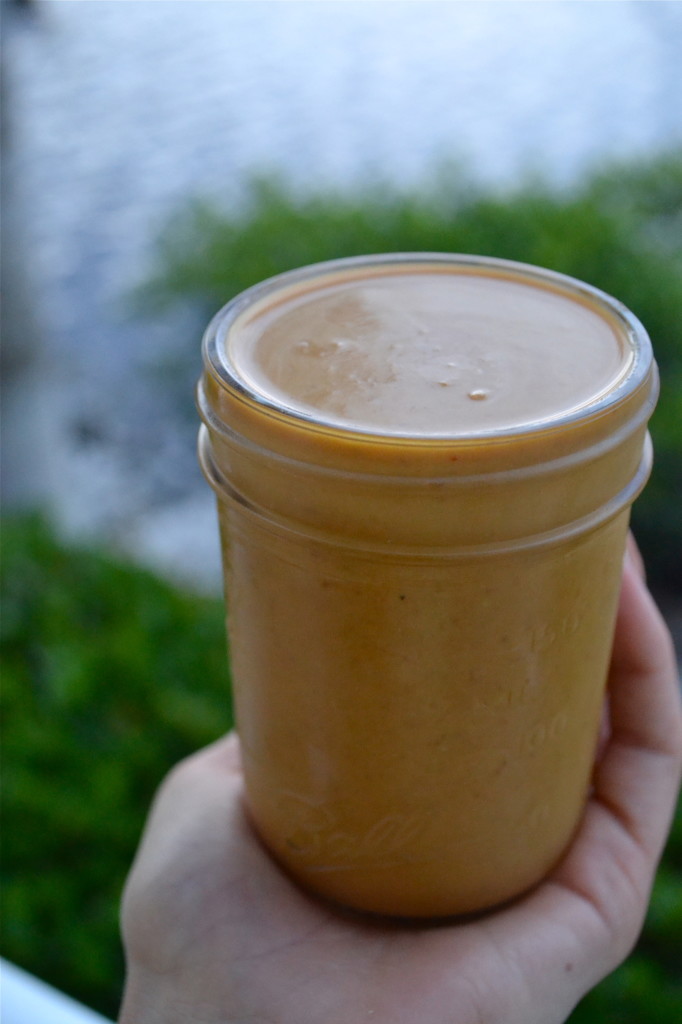 What are you waiting for?! Thanksgiving is just a couple days away! This would be the perfect topping on any Thanksgiving dessert. Apple Crisp, Pumpkin Pie, Ice cream (my weakness), Cookies, Healthier Cocktails perhaps even? 🙂 (buy my eBook here for GREAT holiday recipes!)
What is your favorite Thanksgiving dessert that you will be making this year?!

Prep time:
Cook time:
Total time: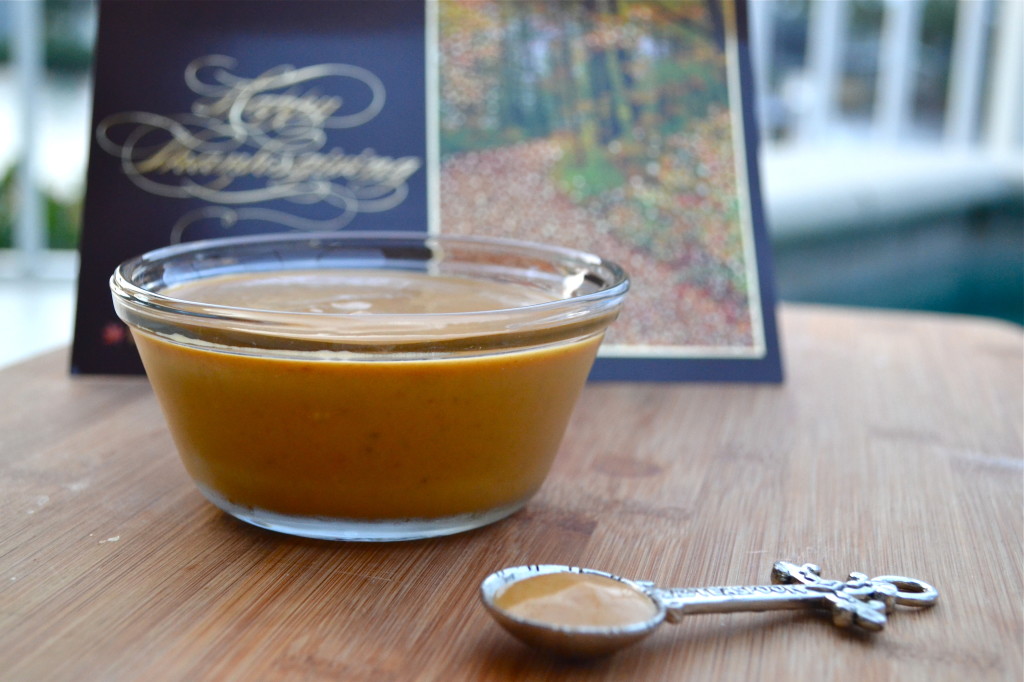 A delectable sauce to top any dessert...or even any part of your breakfast with how healthy it is!
Ingredients
1 15oz can Coconut Milk (Lite or Full-Fat)
1 cup Pumpkin Puree (not pumpkin pie filling)
½ cup Baking Stevia (or sugar of choice)
½ cup Brown Sugar
1 tsp Cinnamon
½ tsp Butter and Vanilla Extract
⅛ tsp Salt
Instructions
Place all ingredients inside of crock pot
Cover pot with lid and turn on high
Cook in crock pot for 1.5 hours
After the time is done, turn to low heat and stir
Cook for 3 hours, or overnight.
Place sauce in jar and refrigerate to allow thickening.
Notes
Makes about 16 oz of sauce
Store in fridge when not using
This can be used in many ways! In coffee, as a dip, on desserts, or even on yogurt or oatmeal

Only 41 calories for 2 tablespoons! Compare that to typical caramel sauce, that is over 100 calories per serving!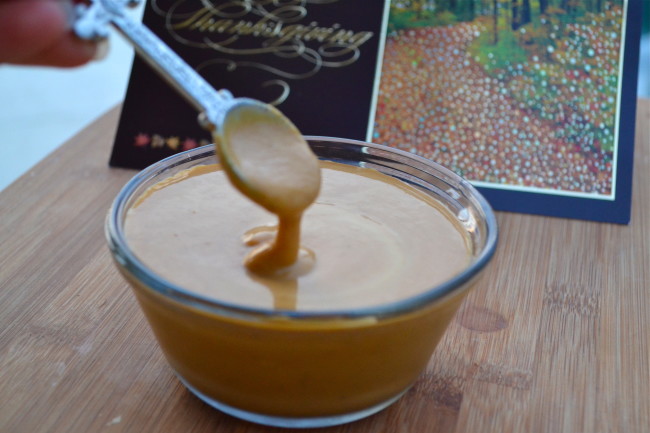 Ingredients
1 cup Medjool Dates, pitted
¼ cup Pumpkin Puree
½-1 cup Water (could also use canned coconut milk for creamier version)
¼ tsp Sea Salt
¼ tsp real Vanilla Extract
Optional: ½ tsp Cinnamon
Instructions
Soak dates overnight in water (if your dates are soft, you can skip this step)
Place ½ cup water (use water that dates soaked in if you did above step) and rest of ingredients into high speed blender or food processor and blend until smooth.
Add more water as desired or needed for right consistency.
Refrigerate until using.
Coconut Benefits
1)Fights viruses and bacteria growth in body
2)Fights yeast, fungus, and candida
3) Positively affects hormones for thyroid and blood-sugar control which leads to increase metabolism, energy and endurance
4)Aids in digestion
5)Absorbs fat soluble vitamins
6)Lowers cholesterol
7)Special fat called medium chain triglycerides (Research shows 2T a day allowed women not only to gain less weight but lower abdominal fat)
Pumpkin Benefits:
1) High in Vitamin A which aids in eyesight
2) High in fiber to keep you satisfied
3) Rich in Beta Carotene with plays a role in cancer prevention and benefit your skin
4) More potassium than a banana (great post workout food!)
5) Rich in Vitamin C which is an immune booster, decreases blood pressure and risk of heart disease, and regulates cholesterol
6) Good source of vitamin E, which promotes healthy skin
7) High in potassium which is necessary for energy production, balancing fluid levels, and promoting strong bones
Cinnamon Benefits
1) Regulates blood sugar
2) Reduces LDL cholesterol levels
3) Contains natural anti-infectious compounds. Fights against ulcer-causing bacteria
4) Reduces pain linked to arthritis
5) May reduce proliferation of cancer cells
6) Is a natural food preservative
7) Contains fiber, calcium, iron, and manganese
8) Effective for menstrual pain and infertility