Everyone wants a delicious and healthy dinner, but very few have the time (or patience)! Here are 15 super simple and healthy single sheet pan meals.
I don't think anyone PREFERS to order take out over a good home cooked meal. But let's be honest, life gets BUSY. And sometimes, it's hard to have the time (or patience if you're like me), to get home from a long day of work/school and want dirty a ton of dishes to make one meal. → Insert delicious single sheet pan meals ←
A lot of my 1-1 clients as a registered dietitian, tell me 1 of 2 reasons why they struggle to have real, whole food, home-cooked meals: Lack of time to make meal, OR lack of energy to make meal (and clean up after). Well first lack of time, check out this post on meal planning and prepping right here! And for the second reason of having a lack of energy to make and clean up, keep reading below.
When I made my first single sheet pan meal, I was amazed. "Wait, you can seriously make every part of a meal, using only one pan?!", was basically my reaction.
I ever went back. Okay that's an exaggeration, because some of my meals I don't dirty just one pan, I dirty just one crockpot. I mean, have you ever witnessed first hand how easy crockpot meals are too??
But back to this post's focus, single sheet pan meals. Thanks to Recipe Redux's monthly theme for September being just that, I decided to round up some of the most delicious single sheet pan meals in one place.
Reasons to Make Single Sheet Pan Meals?
Single sheet pan meals are SUPER easy
They require only washing ONE PAN
Not only easy, but they are delicious (at least these below are)
They require minimal dish washing
Are typically a naturally balanced meal of protein, carbs, and veggies
Did I mention, less dishes to be cleaned? #winning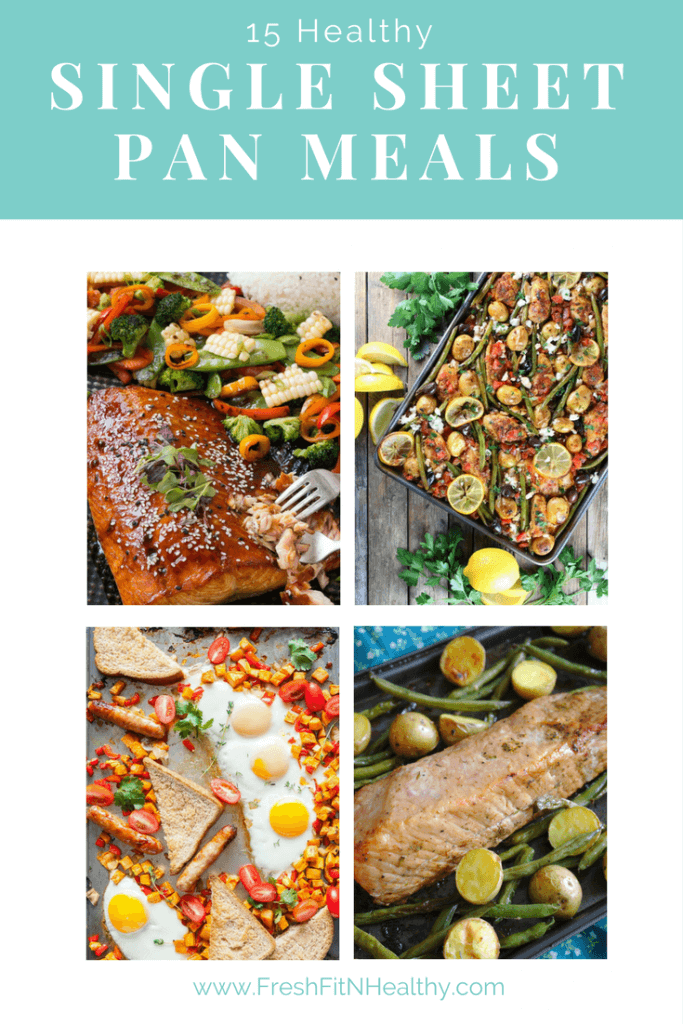 15 Single Sheet Pan Meals
I have only ONE myself on here so far (how, I don't know! More will certainly be coming). Here's my One Dish Chicken Fajita Bake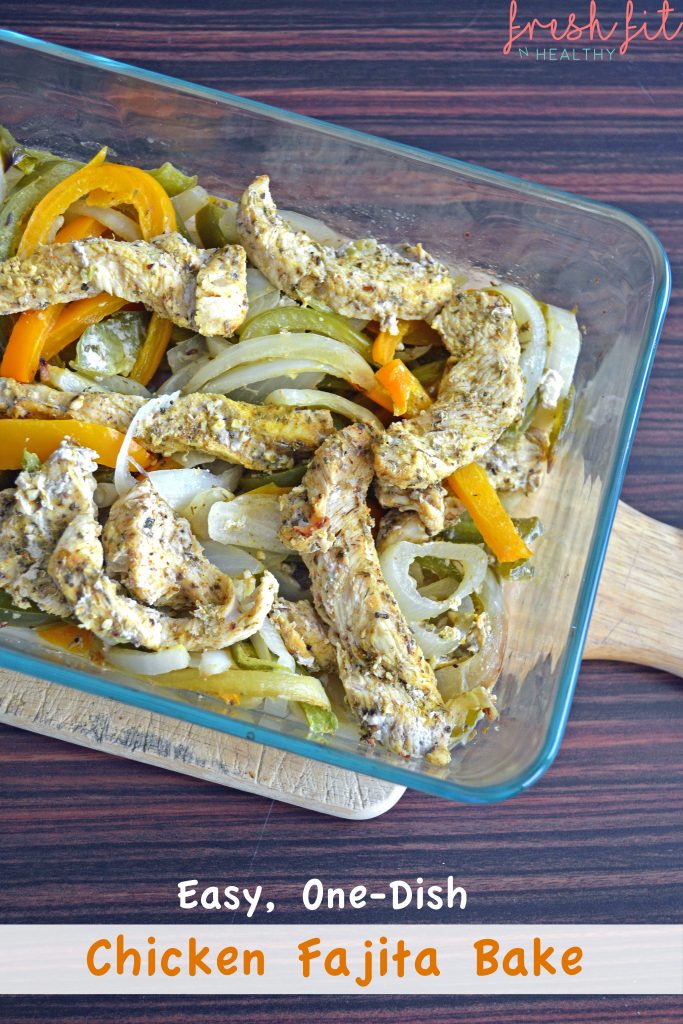 Julia with her Easiest Sheet Pan Full Breakfast
Lisa with these mouthwatering Chicken Fajitas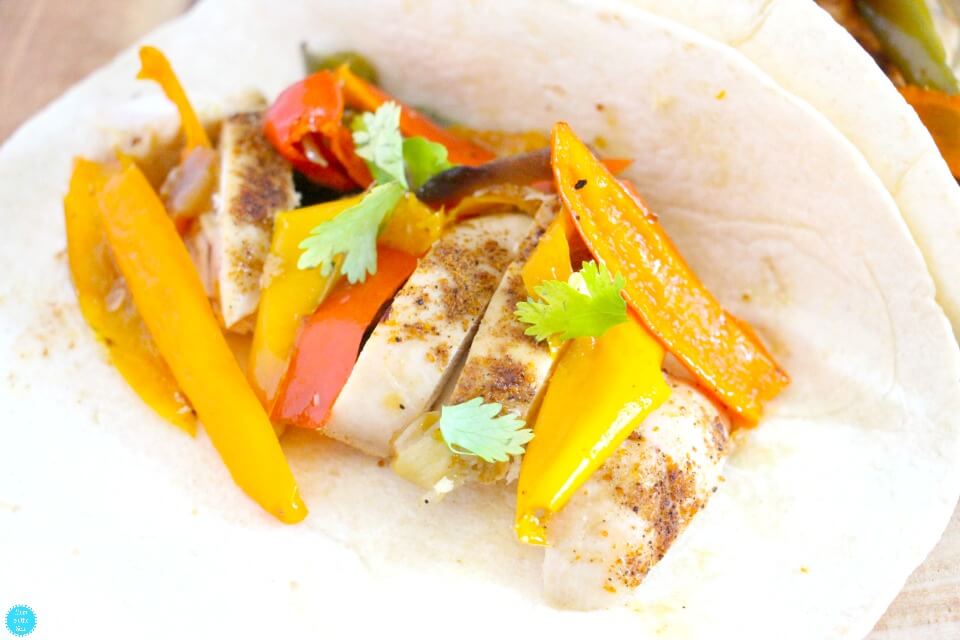 Sara with her Hoisin Glazed Salmon and Vegetables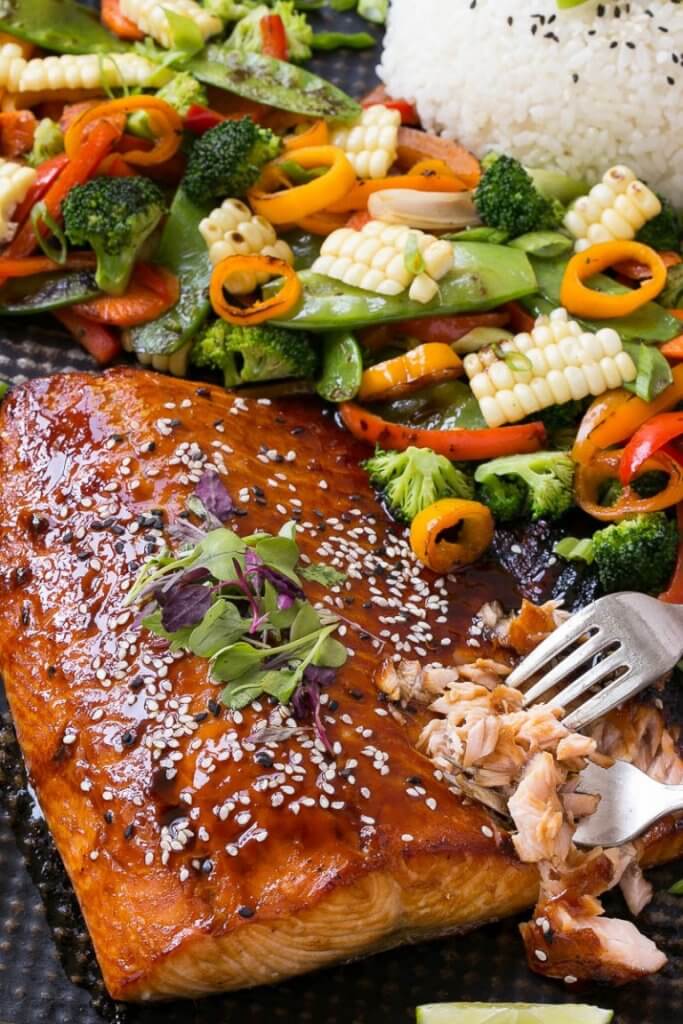 Tiffany with her Ranch Potatoes and Chicken Sheet Pan Dinner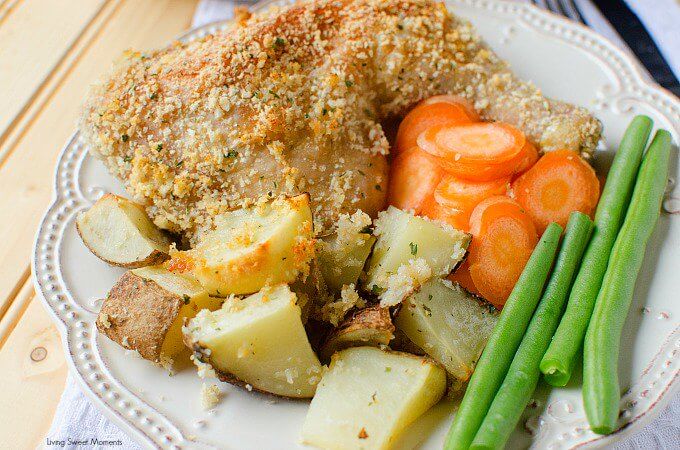 Andrea with her Prosciutto Wrapped Cod and Roasted Tomatoes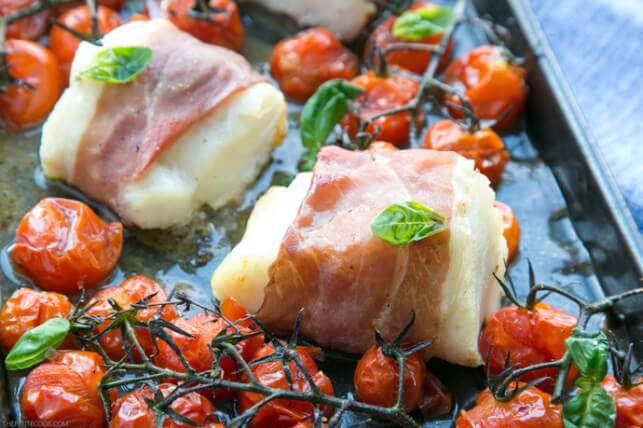 Betty's oh so delicious looking and worth the splurge, Stuffed Chicken (it's wrapped in bacon!)

Madi's Garlic and Herb Pork with Veggies AND her Rosemary Chicken with Asparagus meal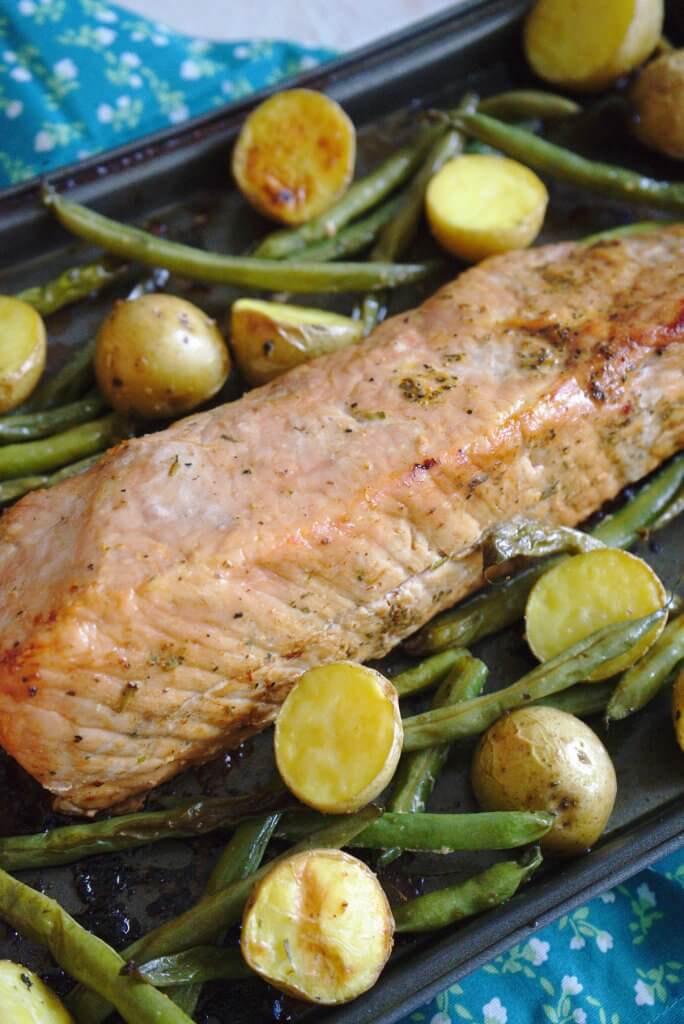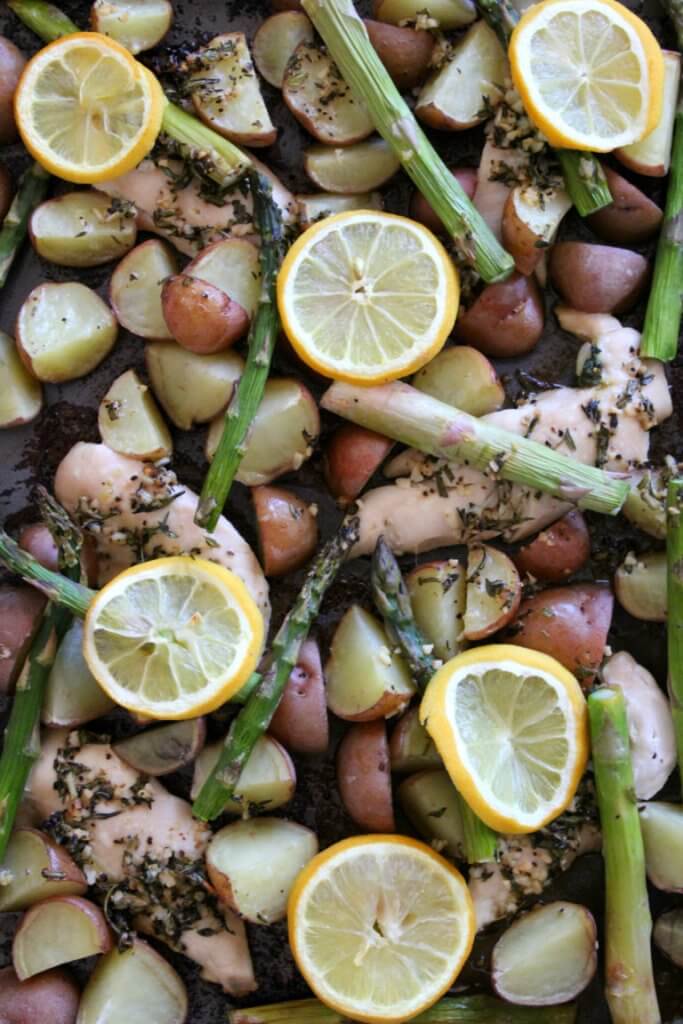 Maya from WholesomeYum with her Low Carb Stuffed Chicken Breasts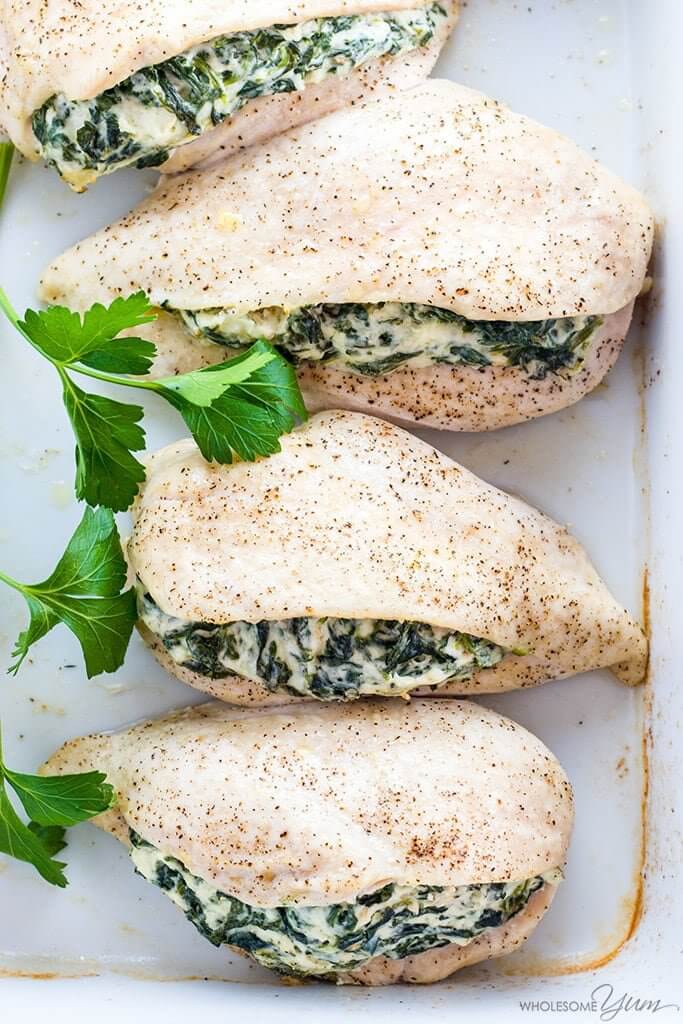 Sandi's Blackberry Tarragon Sheet Pan Chicken from FearlessDining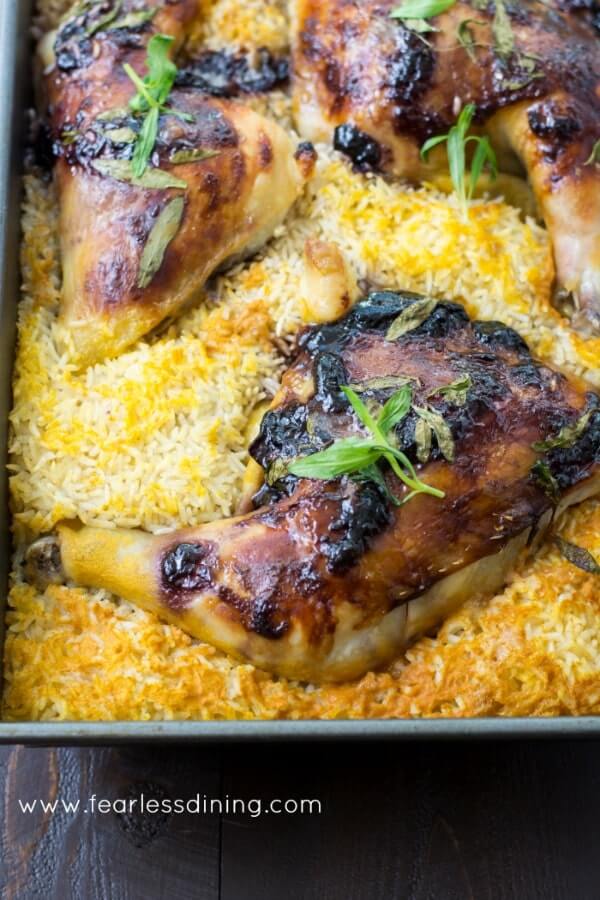 Tatiana's Buttery Garlic Salmon with Brussel Sprouts, YUM.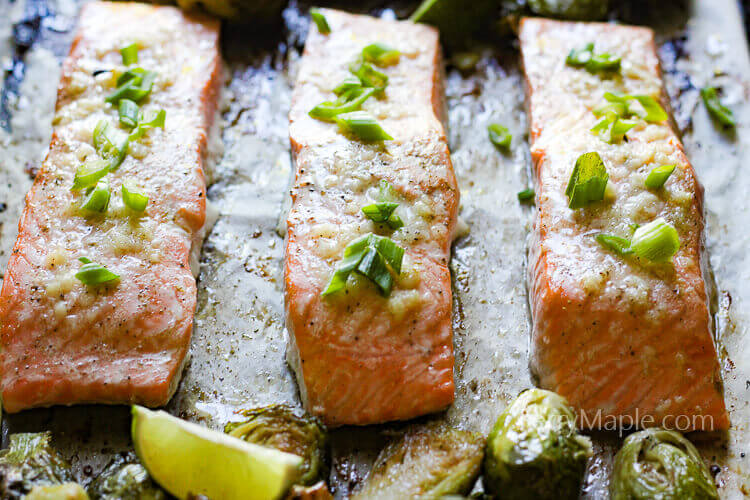 Kelli's Sheet Pan Hummus Chicken – as a hummus lover, this is so me!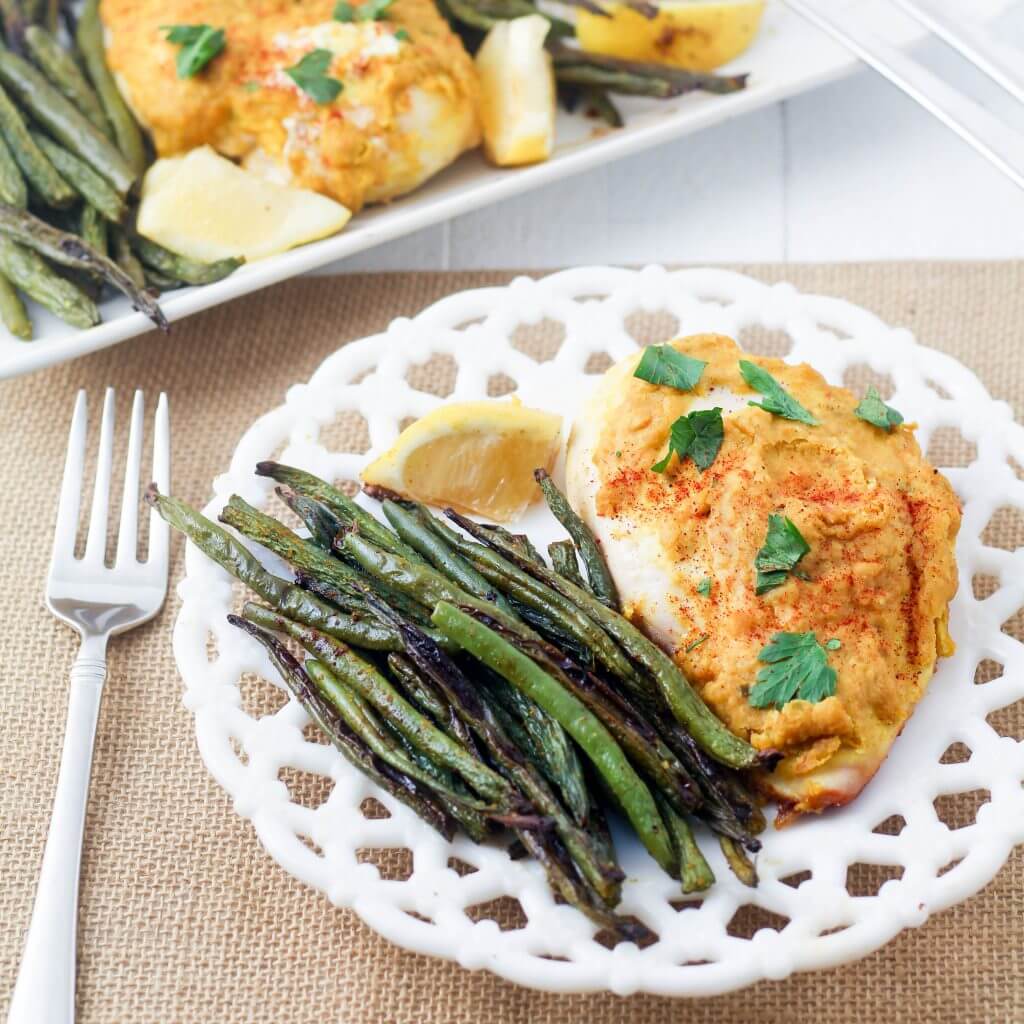 Lisa's Low Carb Shrimp Fajitas from LowCarbYum – love my fajitas!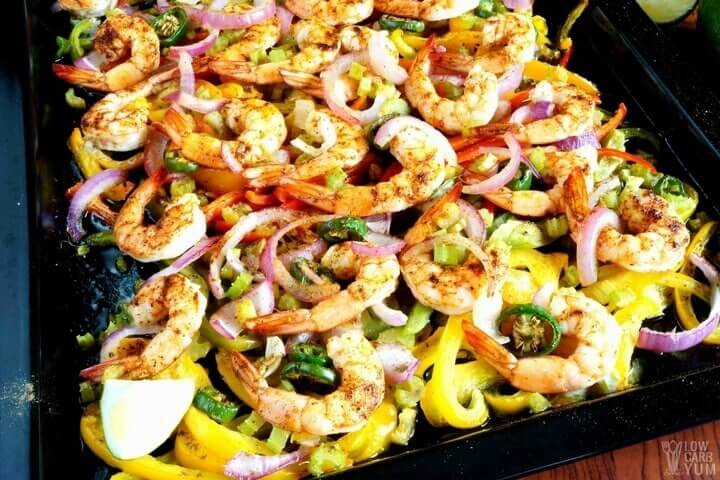 Holly's Chicken Sausage and Veggie Pan Meal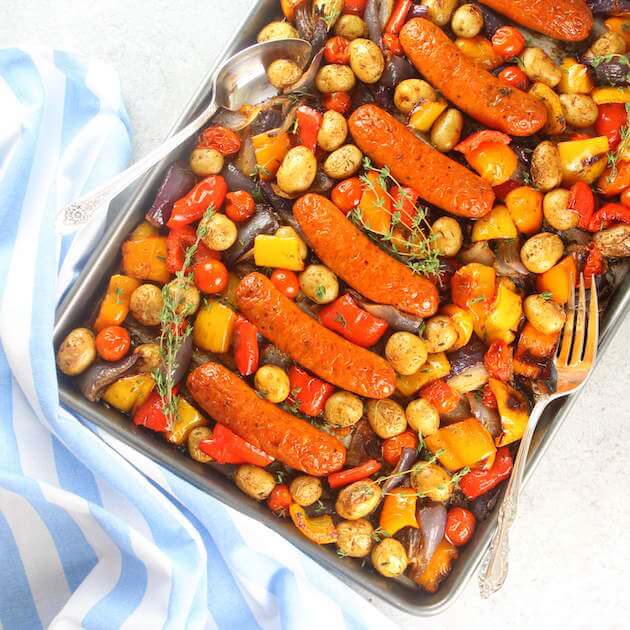 … and her delicious looking Greek Chicken Sheet Pan Dinner with Green Beans to end this post up right!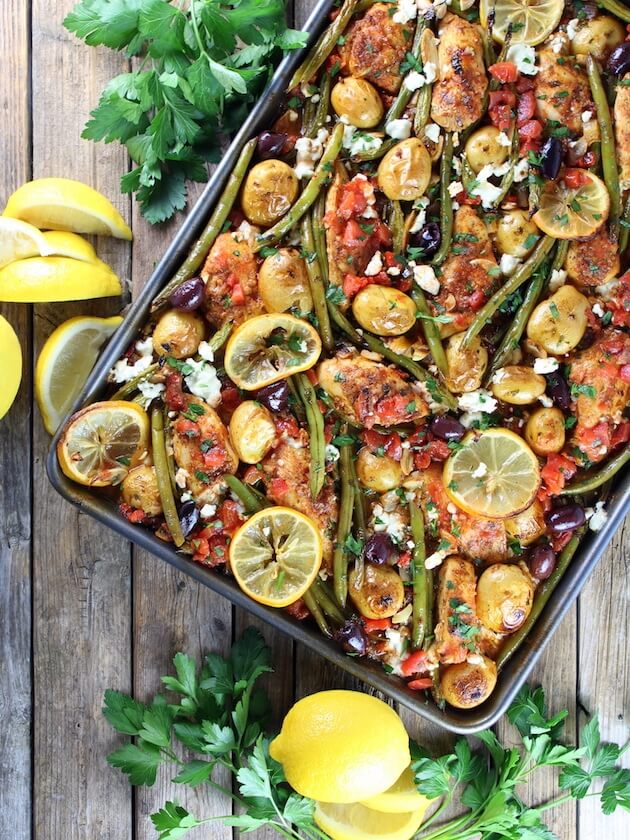 So there you have it. 15 delicious, different, single pan sheet meals.
Which one will you be making first, friend? Or do you have a secret good one you'd like to share? Let me know in the comments below!
Come be social and tell me your favorite, easy meal!
PS: Have you watched my newest video up yet on what Nutrition IS…and IS NOT?? This is why there are SO many different beliefs out there people "swear that work!". Let me know your thoughts!