Thanks to Teavana for partnering with me on this Matcha Iced Tea that takes only minutes to make! A great way to supercharge your typical iced tea on the go for an extra boost of energy and antioxidants!
There is no doubt about it that there has been a little bit of a matcha madness lately. But most of the "matcha madness" involves sugar-filled drinks and So I thought it was time to share how you can create your very own matcha drink…without all that extra added stuff. A delicious, energizing, matcha iced tea recipe possible!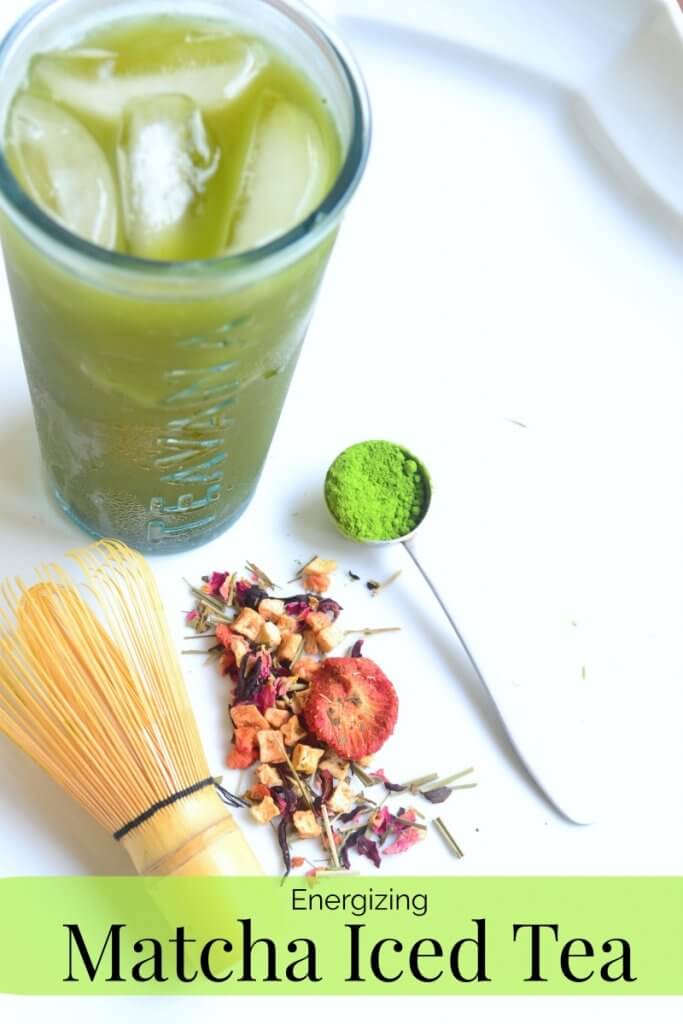 So first things first before we get to the matcha iced tea recipe:
What IS Matcha?
Something you more than likely already know, matcha is green tea. But it is not the same tea you find in tea bags. Instead of being steeped, it is dissolved because matcha is a very fine green powder. Matcha powder is ground up green tea leaves, so you are actually consuming the whole leaf.  This is why it is extremely high in antioxidants! Which also means it has a wide array of healthy living claims and benefits.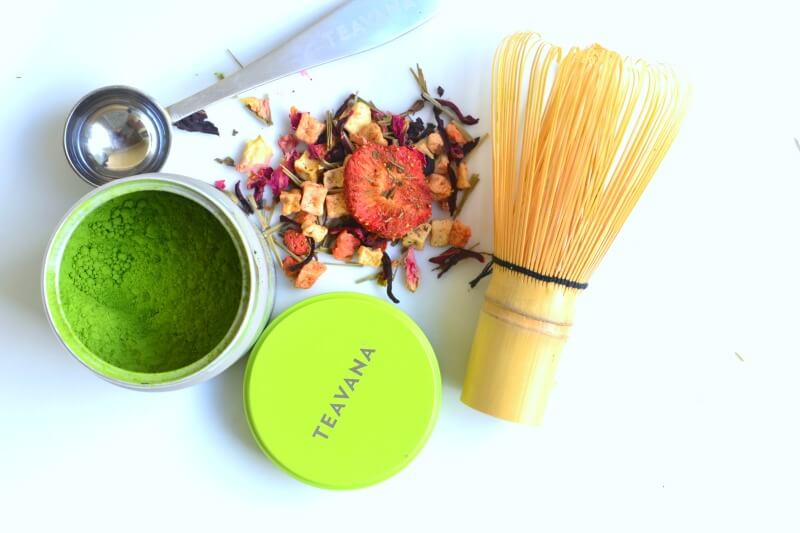 How do you use Matcha Powder?
Many ways! The traditional way, which is how I will be sharing,  is by heating water, then using a matcha whisk to dissolve the matcha into the water. Specific details below within the matcha iced tea recipe! Then, you can either add more water and drink the green matcha tea, or you can add flavored teas, which is what I did! Talk about energizing your typical iced tea!
I also love using matcha in other ways! I add matcha in smoothies, oatmeal, or homemade lattes.. I make matcha protein bars, I make matcha diy ice cream.. But whatever I'm adding it to, if single-serving recipes like oatmeal, smoothies, or homemade lattes, I typically add about one teaspoon of matcha!
Benefits of Matcha?
Packed with antioxidants — especially EGCG
Reduce risk of heart disease: according to research, regular consumption has been shown to decrease LDL levels, which is the bad cholesterol
Increases metabolism: which is why many fat loss supplements actually contain EGCG (something I learned within my masters program!)
Calms the mind and relaxes the body
Enhances mood and improves concentration
Better regulates blood sugar and insulin levels
Increases bowel movements and protects against colon cancer
Proved to fight osteoporosis
And so many more!

So for the fun now — my Pumped Up Matcha Iced Tea!
I love simply making Teavana's loose leaf teas to have around throughout my day and take on the go when not working from home, but lately I've been adding some EXTRA umph and nutrition to it by adding matcha!
Whether it be on the go to a long day of work, or off to a get some sunshine, it's so quick and easy to make, is so refreshing, yet super energizing too! And that's a lot coming from this coffee lover — yeah, I've been turning to this during my afternoons instead lately.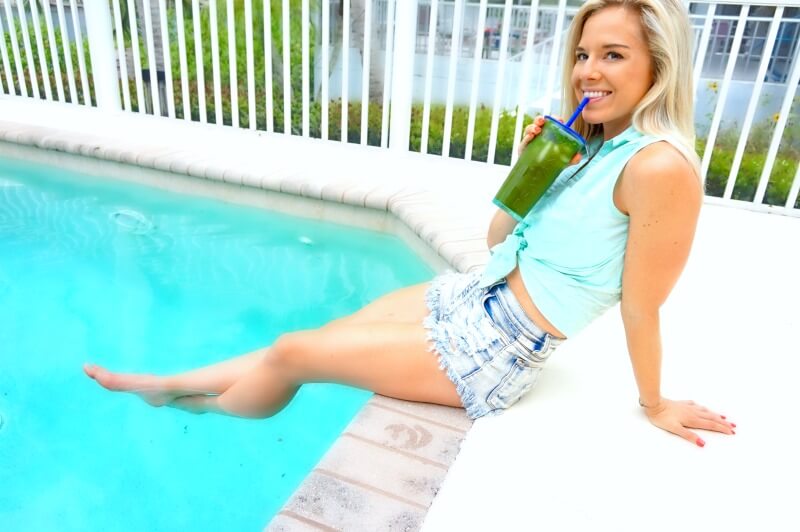 Okay Okay so how do you MAKE this Matcha Iced Tea I keep talking about? Here's the super simple steps!
Mix 1 tsp of matcha powder with 1oz hot water, and whisk into a paste (you can use this whisk and bowl if you don't have one already).

Pour tea over matcha mixture, and add ice!
Voila! You have just created your very own matcha drink. Add natural sweetener or Belgian Rock Sugar as desired for a sweet tea.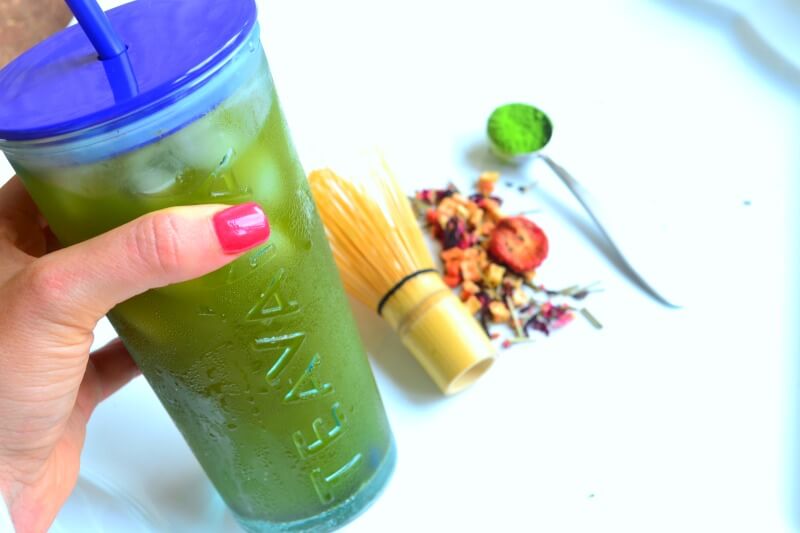 So tell ME:
Have you ever used matcha powder? Or bought a matcha flavored drink out?
If so, what's your favorite way to enjoy Matcha?
If not, what's your go-to tea flavor??
You know what else Matcha can be used for? This recipe.