A delicious, mint chocolate oatmeal for the perfect cool, gluten-free morning!
Sometimes, you just want chocolate for breakfast.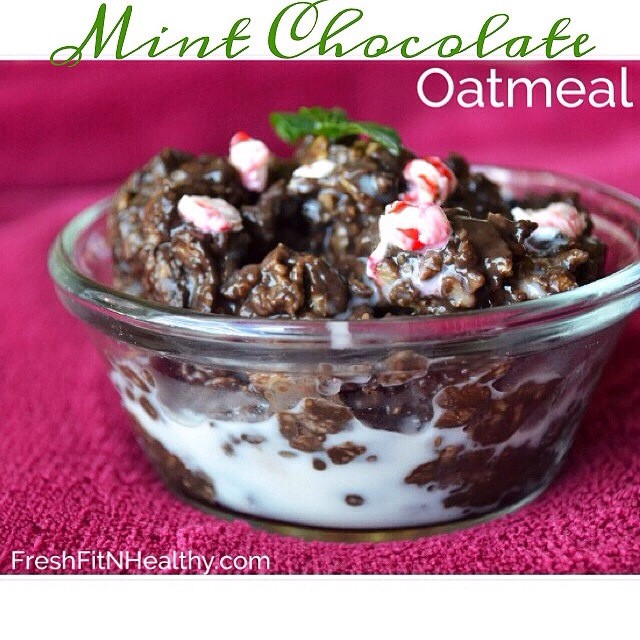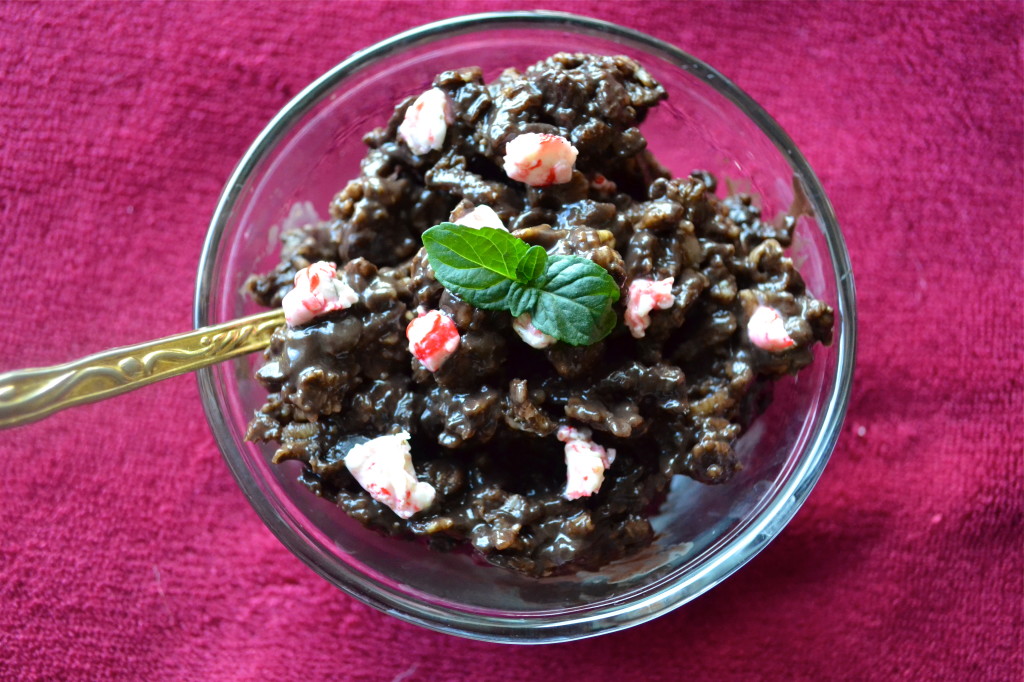 Okay, so maybe I would like it everyday if I could…But with this quick and easy Mint Chocolate Oatmeal, my chocolate cravings are surely satisfied!
And guess what? Aren't feeling mint one morning? Just leave it out and have a delectable bowl of chocolate oats for breakfast!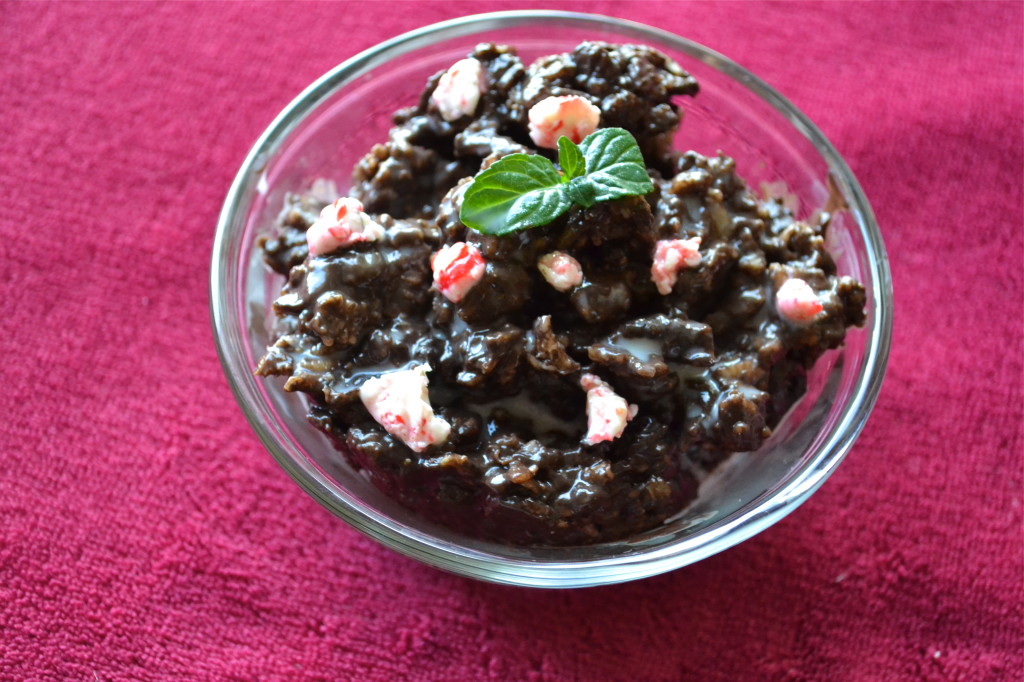 Mint or no mint, this is the perfect breakfast for the holiday season. Or any season.
Mmmm. Pour a little almond milk over it, and it makes it one creamy bowl of heaven.
Are you hungry yet?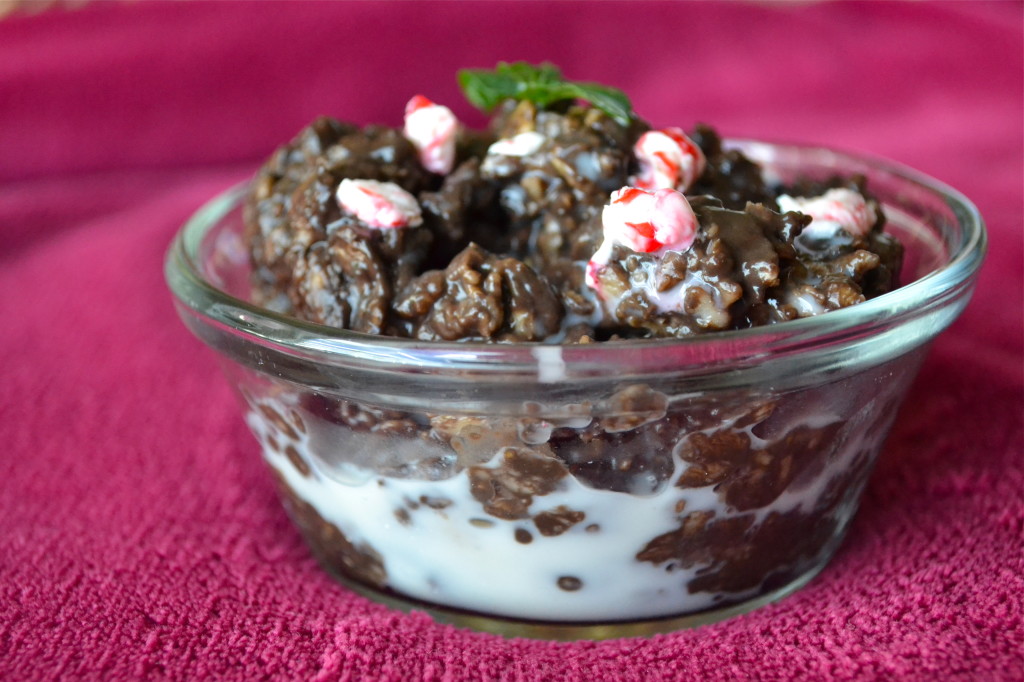 Are you going to go make this for tomorrow? Or right now as a midday meal or snack?
I know I'm about to go make some more 🙂

Prep time:
Cook time:
Total time: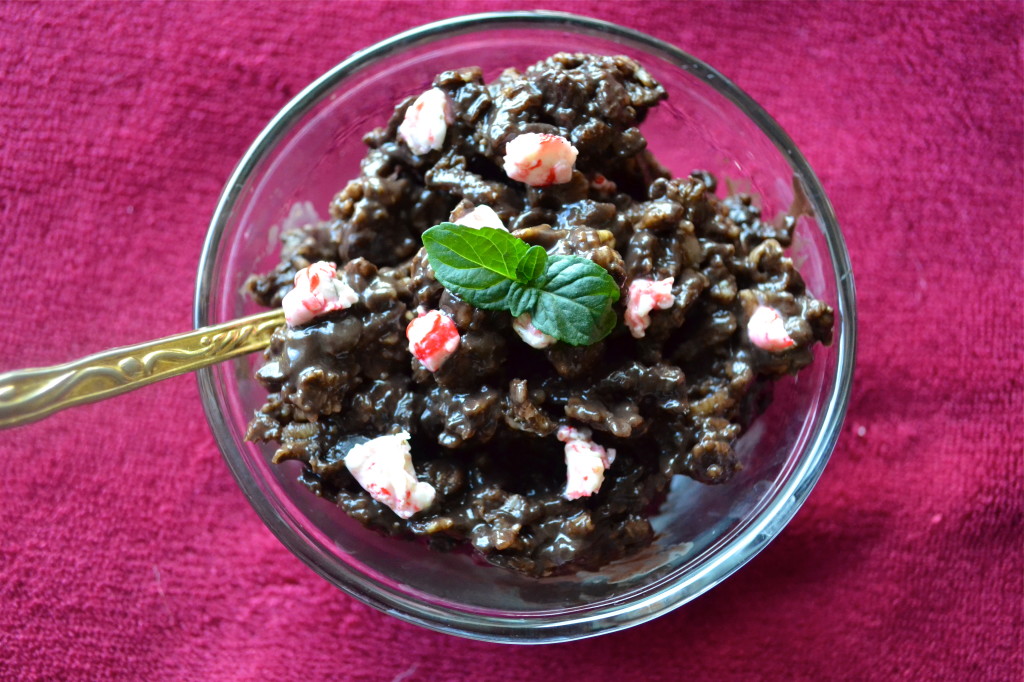 A delightful breakfast full of chocolate flavor ready in less than 5 minutes!
Ingredients
½ cup Rolled Oats
1 cup Unsweetened Almond Milk
1-2 tablespoons Unsweetened Cocoa Powder (I used dark cocoa but use whatever you prefer!)
1 tablespoon Raw Honey (I use Kevala brand)
2 teaspoons Chopped Fresh Mint (or ¼ teaspoon Mint Extract)
1 teaspoon Vanilla Extract (I use BetterBody Foods brand)
Dash of Sea Salt
Instructions
Blend fresh mint and ¼ cup almond milk in blender until smooth (if using extract, skip this step)
Place mint milk and rest of milk in bowl, and add in oats and sea salt
Cook in the microwave for about 1 to 1.5 minutes
Remove and stir in cocoa, honey, and vanilla
Drizzle over extra milk if desired and enjoy!
Notes
Interested in Kevala's Raw Honey or BetterBody Food's Extract? Buy at
Kevala.net
or
betterbodyfoods.com
!
Want some extra protein? Add egg whites before cooking or protein powder after!
Want easy overnight oats that will be ready in the morning instead? Throw all the ingredients in a jar and allow to sit overnight! Heat in morning if desired
Rolled Oats Benefits
1) High in fiber, low in fat
2) Makes you feel satisfied
3) Stabilizes blood sugar
4) Removes bad cholesterol
5) Great gluten-free options
6) Contains unique antioxidants
7) Enhances immune response to disease
Cocoa Benefits
1)Decreases blood pressure
2)Improves cholesterol levels
3)Prevents heart disease
4)Rich in flavonoids, an antioxidant
Benefits of Himalayan Sea Salt:
1)Controls the body's water levels
2)Promotes stable pH balance in cells
3)Naturally promotes healthy sleep patterns
4)Supports healthy respiratory function
5)Assists the body to better absorb nutrients