Hello my lovely readers! I have a couple things to share that are new here on Fresh Fit N Healthy.
1. The Look:
How do you all like it?! I've been working hard with a good friend of mine over at LushtoBlush, and hope that you have liked the slowly added changes here and there to the blog! 🙂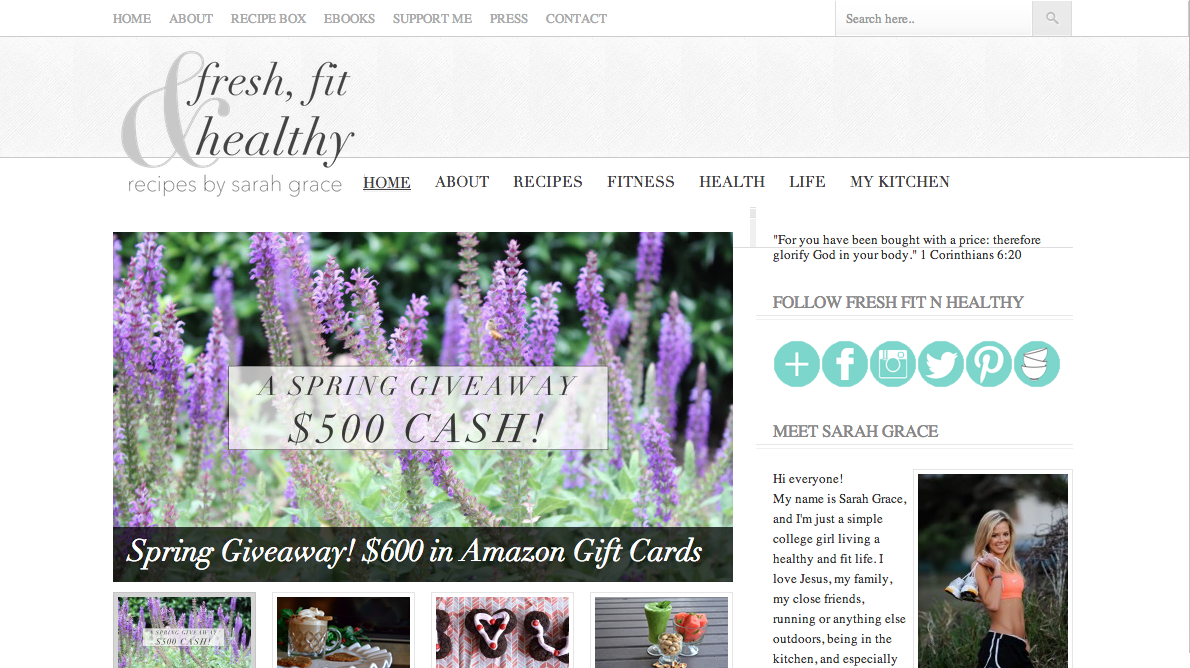 2. BlueHost Member:
Are you or someone you know looking for a reliable web host? I found the perfect one now! I recently found Blue Host where I have unlimited space and is only 6.95 a month! Can't beat that! Click right HERE if you'd like to be supported by Blue Host as well 🙂 You can find the icon on the side bar of my blog that looks like this for an easy click to go straight there!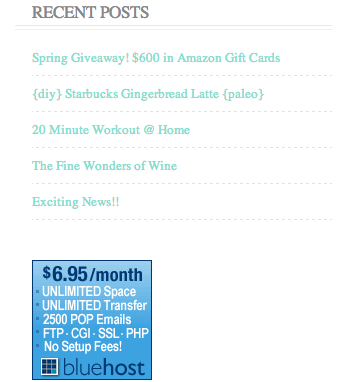 3. Zip List: Recipe Box & Shopping List!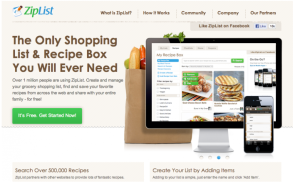 I've partnered with ZipList to make things easier on YOU. Woo! Now you can simply save recipes to your "recipe box" online after creating an account, and make a shopping list of any items you will need for the week! No more paper lists that are easily lost. And the best thing? You can save recipes not only from my blog with ZipList, but from any blog that uses them too! Some of my favorites include, but certainly are not even close to all of them: Recipe Girl, Skinny Taste, Picky Palate, The Girl Who Ate Everything, Pinch of Yum, and PaleoOMG!

Need to know onhealthy aciphex more about how to navigate through ZipList and work all the great aspects of it? See how it works and all their information leading you through it!

4. New eBook!!
And lastly but certainly not least, my friend Amy and I have released a new eBook! This one is called "Pumped Up Edition", and is filled with:
20 Protein Bars and Bites Recipes with macro breakdown
Workouts
Healthy Living Tips
and a Clean Eating Grocery List!
Here are some highlights, but it can be purchased here for only $10!! Or bought as a package deal with one of our other ebooks for 16.99, OR you can buy all three for just $25!! That is over 90 recipes for just $25! 🙂
              From top right and going across each row: Mocha Coconut Bars, Pina Colada Protein Bread, Mint Chocolate Chip Protein Balls, Mini Chocolate Protein Cakes, Protein Cookie Dough Balls, Protein Strawberry Jello, Protein Strawberry Fudge, and Pumpkin Coconut Protein Balls! These are just a few of what you'll get with this new book 🙂
And…
This isn't "new", but I am looking for YOUR feedback or testimonials on how my recipes or blog have affected you. Click on "Your Thoughts" and express to me your opinions on any specific recipe you tried, or anything more general about how Fresh Fit N Healthy has affected you! Positive or negative, I want to hear any and all of it 🙂