This was the perfect recipe to kick off my 21 day Sugar Detox this Monday with my good friend Amy (@fantasticallyfit)! Who's in it with me?! Even though I've already started, feel free to join in at any time, for one day, three days, one week..whatever challenge you want!
21 Day No Sugar Detox ~ Monday 7/21 – 8/10!
The rules: ✔No sugar unless naturally occurring from fruit and veggies etc. ✔No artificial sweeteners. ✔ No agave, honey, maple syrup or stevia. (But feel free to limit only what fits into your lifestyle) .
If you want to join us make sure to repost this photo below and tag me! Also make sure to use the hashtag #FandFSugarDetox on any social media outlet for any posts during the detox that show you participating in the challenge!!! Good luck!!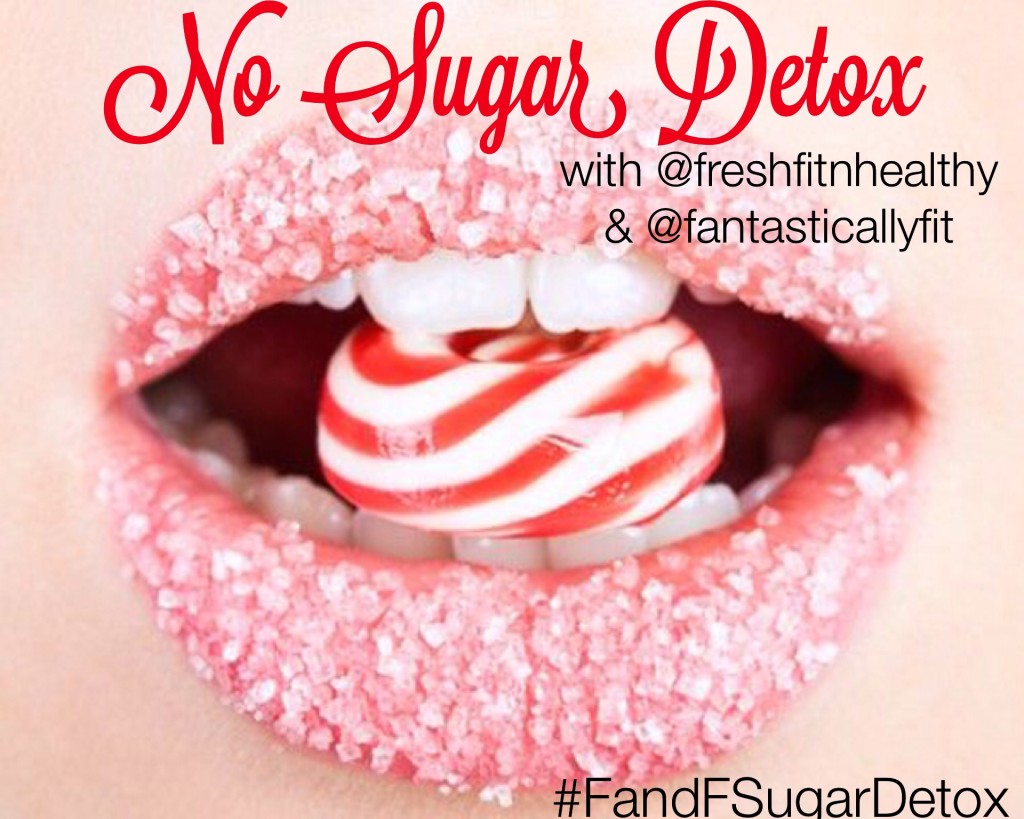 But back to the recipe..
I love breakfast bakes. Why? Because they are so simple and can be ready for you when you want them!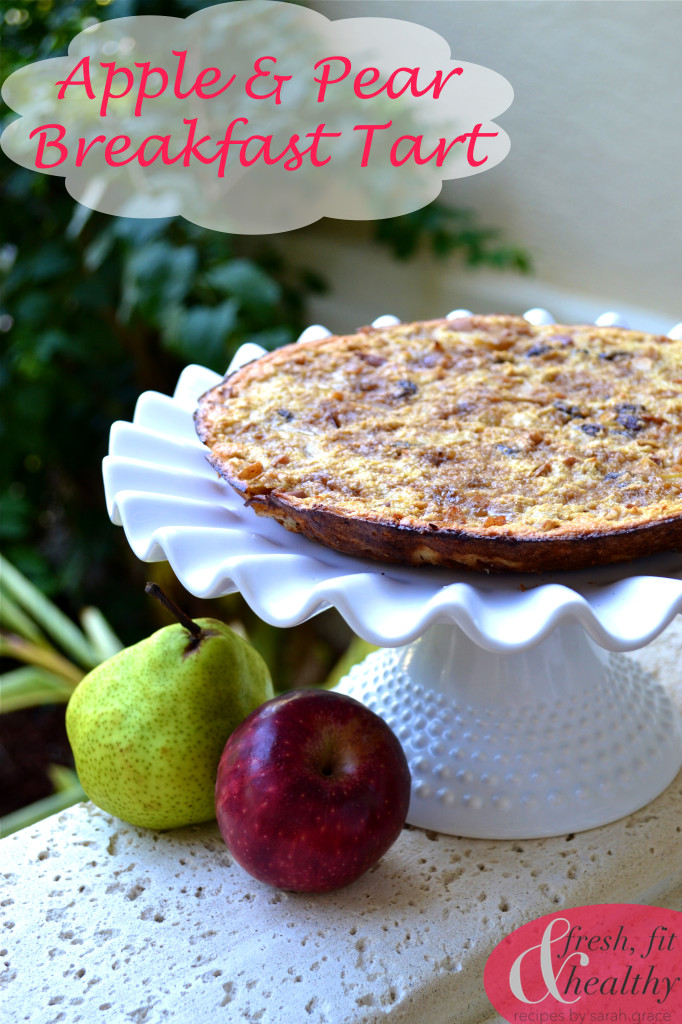 I also love apples, and pears. And this recipe uses both! A great way to keep things free of added sugar, is by adding fruit that has such natural sweetness!
Along with the orange juice, I didn't need any extra sugar in this breakfast tart.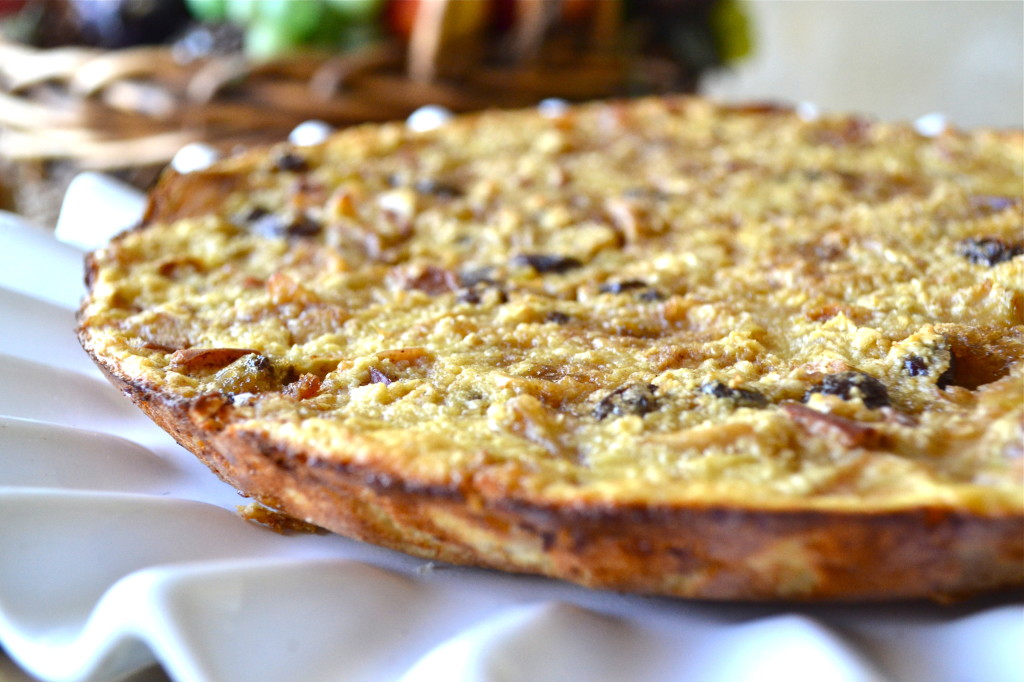 Now my desired taste was a not so sweet tart I could enjoy early in the morning without spiking those sugar cravings. But if you're looking for a more sweeter dish, just add some sugar! Sprinkling some brown sugar on top before baking would be so delightful.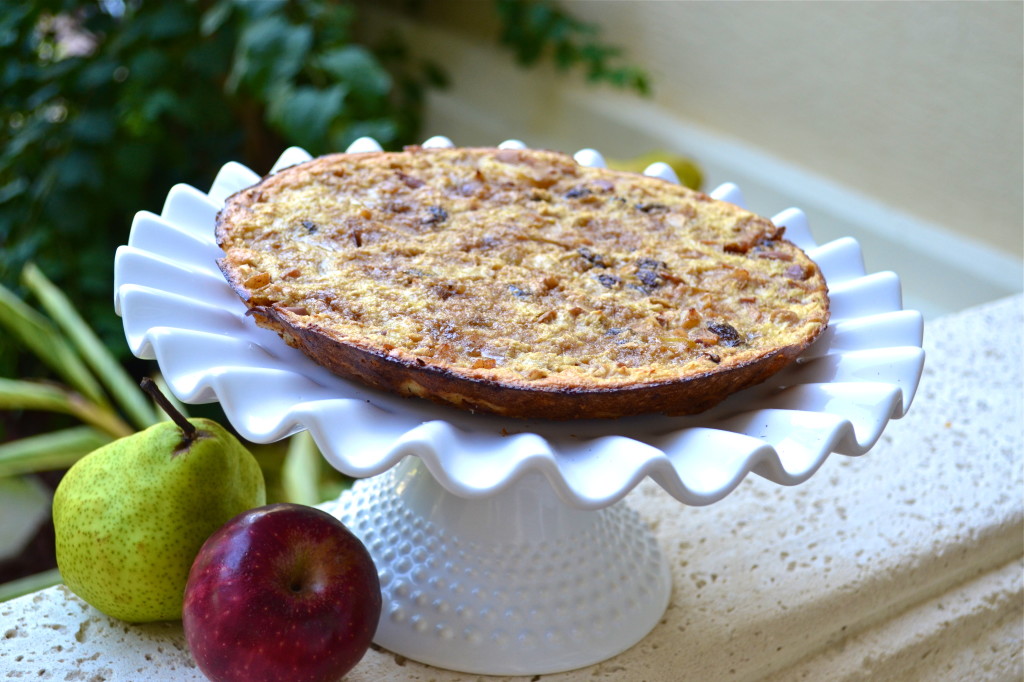 This was the perfect breakfast bake for my family one morning when we were all home for the weekend. My mom who doesn't like things sweet enjoyed as is. My sister and I topped ours with some of my homemade almond butter and pumpkin apple butter. And my brother who likes it sweet just drizzled his with agave!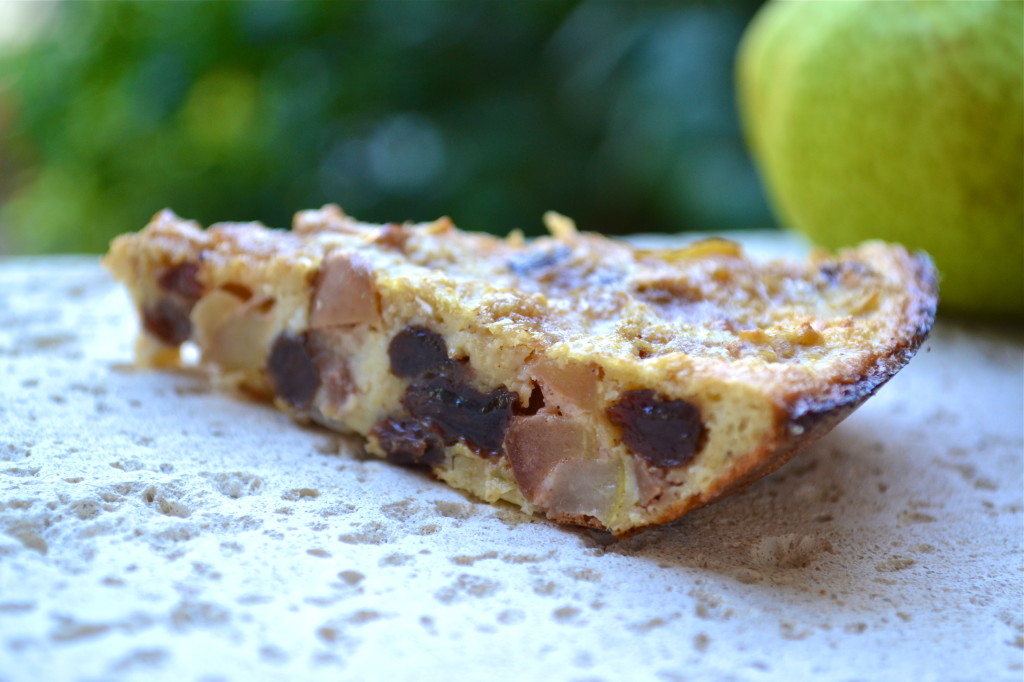 No matter what, this breakfast tart will satisfy everyone. Light and healthy, free of sugar yet filled with fruit, barely any flour in the whole entire thing, and naturally higher in protein with the eggs, this dish is delicious. And would be a perfect start to any holiday or normal day alike!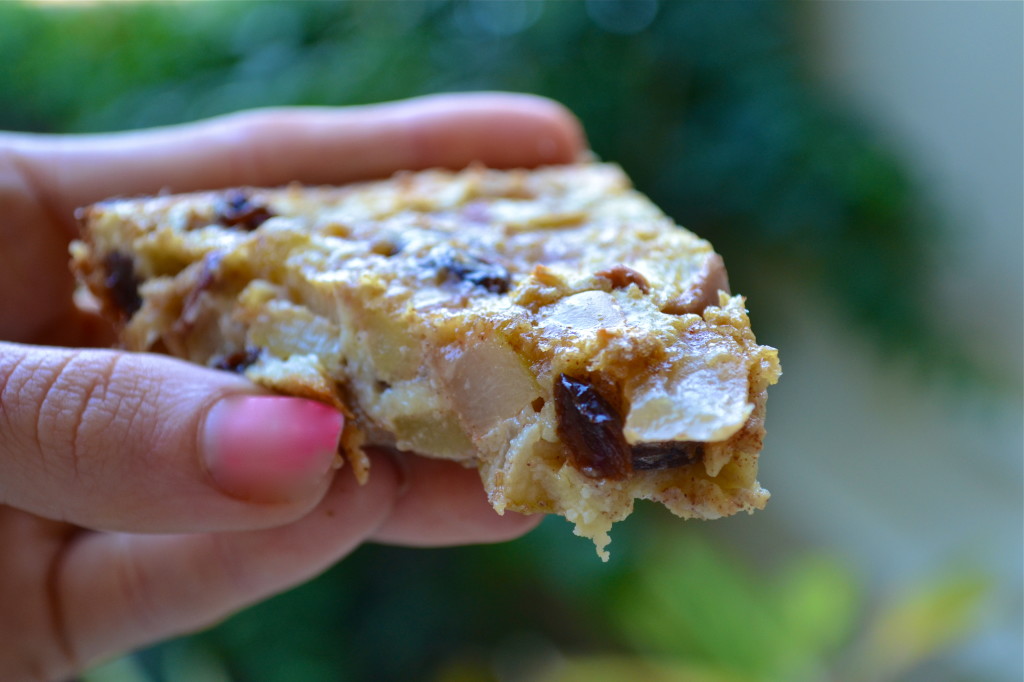 Questions for YOU
-What is your go to breakfast when with family or friends?
-Do you like savory or sweet breakfasts?
-Have you ever tried a sugar detox? (I have, as you can read about here last summer, and how it ended here!)
Until next time,
xoxo Sarah Grace

Rating 5.0 from 6 reviews
Prep time:
Cook time:
Total time: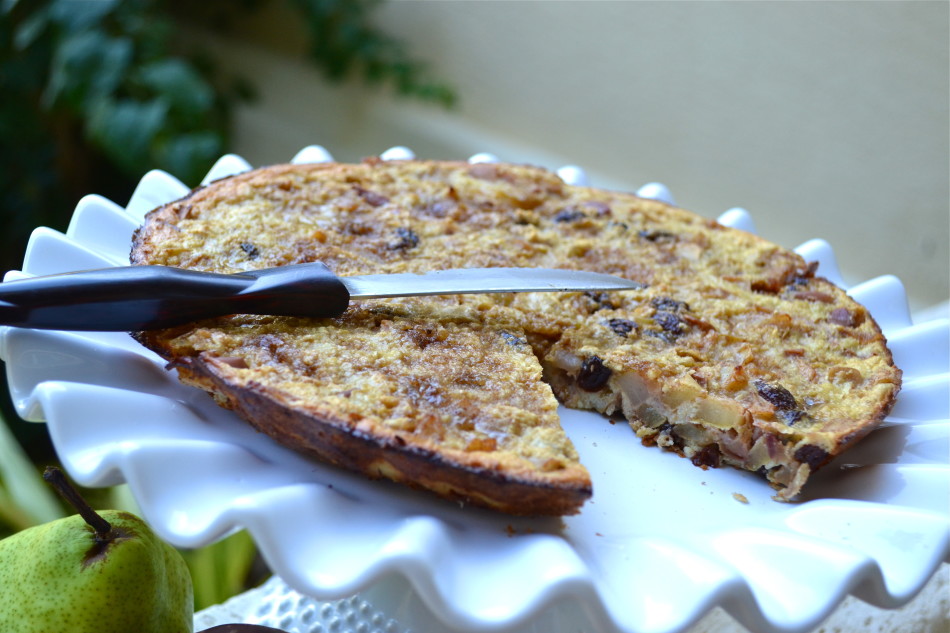 Ingredients
2 Apples
1 Pear
⅓ cup Raisins
2 teaspoons Cinnamon
2 teaspoons Coconut Oil
⅔ cup Orange Juice
¾ cup Oat Flour
2 Eggs + 1 Egg White
1 teaspoon Vanilla Extract
1½ teaspoons Baking Powder
Pinch of Sea Salt
Optional: 2-4 packets Stevia (if desiring a sweeter breakfast)
Instructions
Preheat oven to 425 degrees Fahrenheit
On the stove, heat coconut oil in skillet over medium heat, and add in apples, pears, and cinnamon. Cook for 2 minutes and reduce to medium low.
Add in raisins and cook until apple and pear are soft. Remove from stove top and allow to cool.
In bowl, combine orange juice-sea salt (or sugar), and whisk to break up eggs completely
In pie dish sprayed with nonstick spray, pour about ⅓ of batter in, just to coat bottom
Pour apple mixture in gently
Top with rest of batter
Bake in oven for 20 minutes, remove, and slice.
Store in fridge (good served cooled too!)