One of the delicious side dishes I made this Thanksgiving.
Usually you have your typical sweet potatoes, mashed potatoes, turkey, stuffing and green beans.
But this year I decided to do something a little more original, and instead of stuffing or sweet potatoes, I made these quinoa stuffed squash flowers using acorn squash!
The past couple years we have gone to my boyfriend's house for Thanksgiving, who has all of his extended family and friends over. Let's just say they have TWO THIRTY-POUND turkeys. Yes, that is how many people come.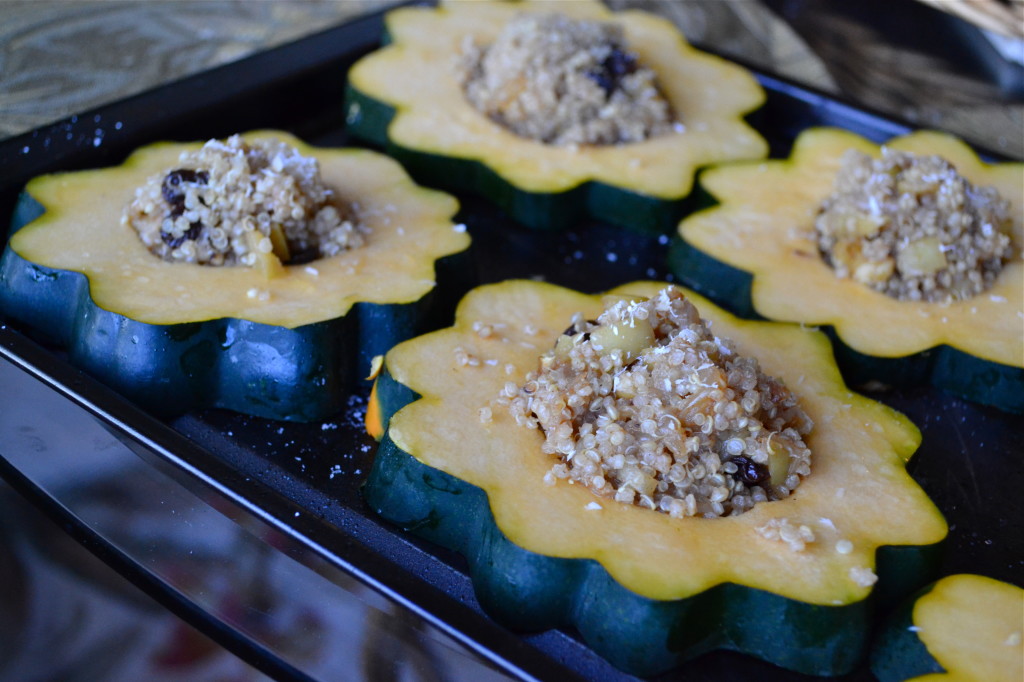 But this year, my mom had just had surgery a few days ago, so because of not being able to travel at all yet, we decided to have our own little Thanksgiving at our home. Just my momma, sister, brother, and me.
And guess who was left with all the cooking? This girl!
My mom usually would have loved to help, but with having to be couch ridden most of the day, it was all left up to me!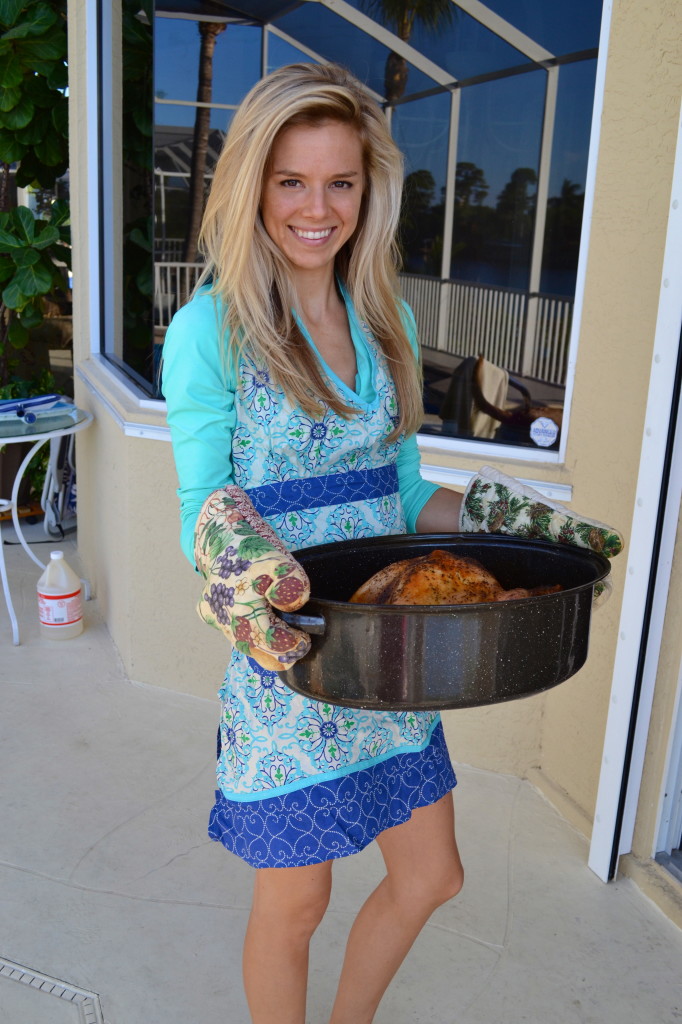 Even with only 4 of us, it was a lotttt of cooking!
But it's what I love, so I didn't mind 🙂
And that only meant I got to try out new possible blog recipes! Not to mention while being up at college I am deprived of cooking real meals, so this was a treat.
These were a hit with my family though! Even my older brother and sister who are very skeptical when it comes to healthy food.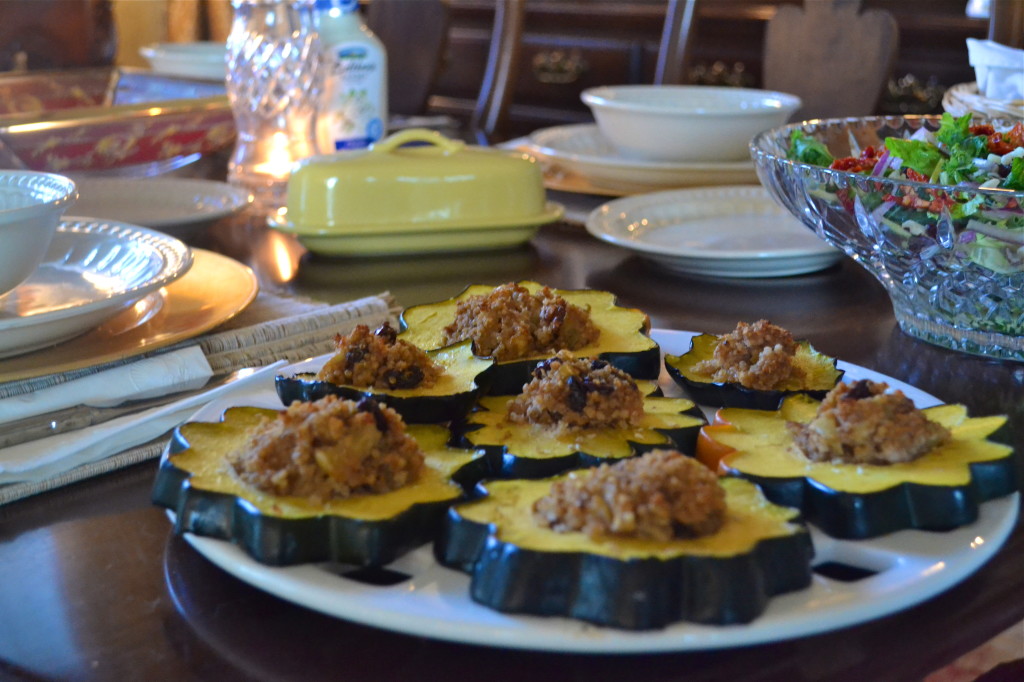 That is a success is my eyes.
Try these at any family onhealthy risperdal meal, or even have leftovers for breakfast because of how healthy they are!

Prep time:
Cook time:
Total time: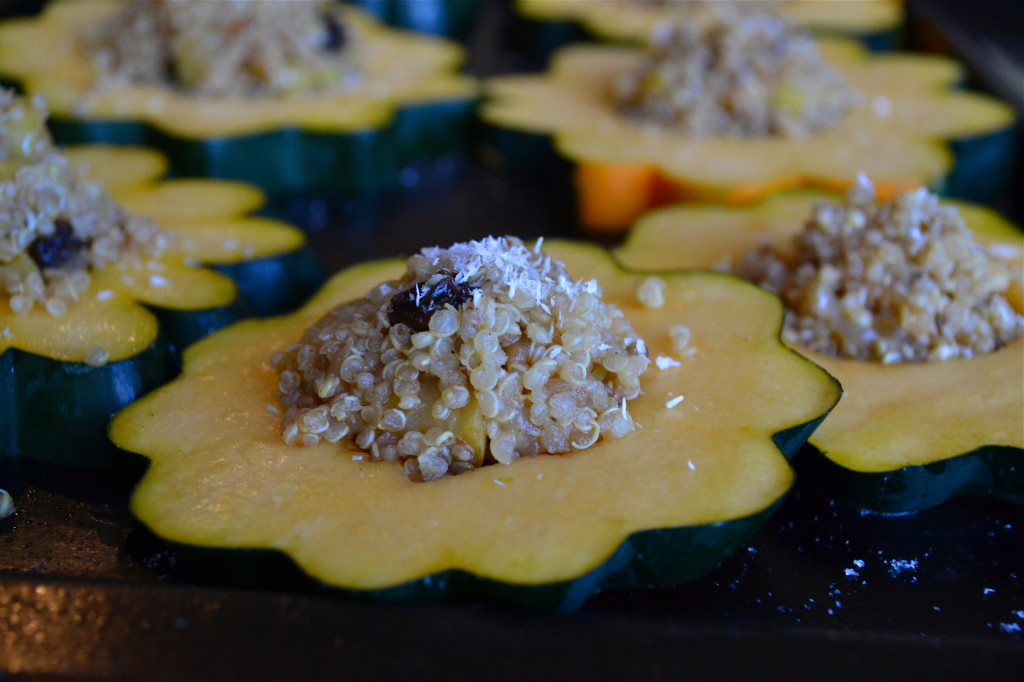 A delicious side to any meal. These were able to take the place of the fat filled stuffing and sugar laden sweet potato casserole all in one!
Ingredients
1 Acorn Squash, large
1½ cups cooked Quinoa (cook in Vegetable Broth)
½ large Onion, sliced thin
½ large Red Apple, diced
1 egg (or ¼ cup Egg Whites)
2 Swiss Cheese Laughing Cow Wedges, sliced
2 tablespoons Raisins or Dried Cranberries
2 tablespoons Unsweetened Shredded Coconut
2 tablespoons Chopped Walnuts
2 teaspoons Coconut Oil
2 teaspoons Ghee (or butter/more coconut oil)
1 packet Stevia
½ teaspoon each Cinnamon and Paprika
Sea Salt to taste
Instructions
Add 2 teaspoons of coconut oil to large pan on stove and turn to medium heat
Add sliced onion and cook on medium low until translucent
Add in diced apple and cook for about 5 more minutes or until apple is soft
Preheat oven to 350 degrees F
Turn off burner and add cooked quinoa,egg, cheese, raisins/cranberries, coconut, walnuts, and cinnamon+paprika (also add sea salt to taste) and mix until all combined
Slice Acorn Squash into rings (turn squash on side and cut into slices)
Melt butter (or more coconut oil) with stevia in small cup, and brush squash rings with butter on both sides lightly and set on baking tray
Sprinkle with sea salt
Scoop quinoa mixture into center of squash rings to make small mounds.
Place tray into oven for about 20 minutes, or until squash is soft