It's about that time of year again..
Yep, the one where I am even more aware of my singleness. (joking but not joking) Remember my Single Ladies Chocolate Cake from last year?!
But that doesn't mean I won't be celebrating! Girl's night out it is with all of my friends..getting dressed up nice, going out to dinner, eating some chocolate. What could be better? (no not even a boy could make it better)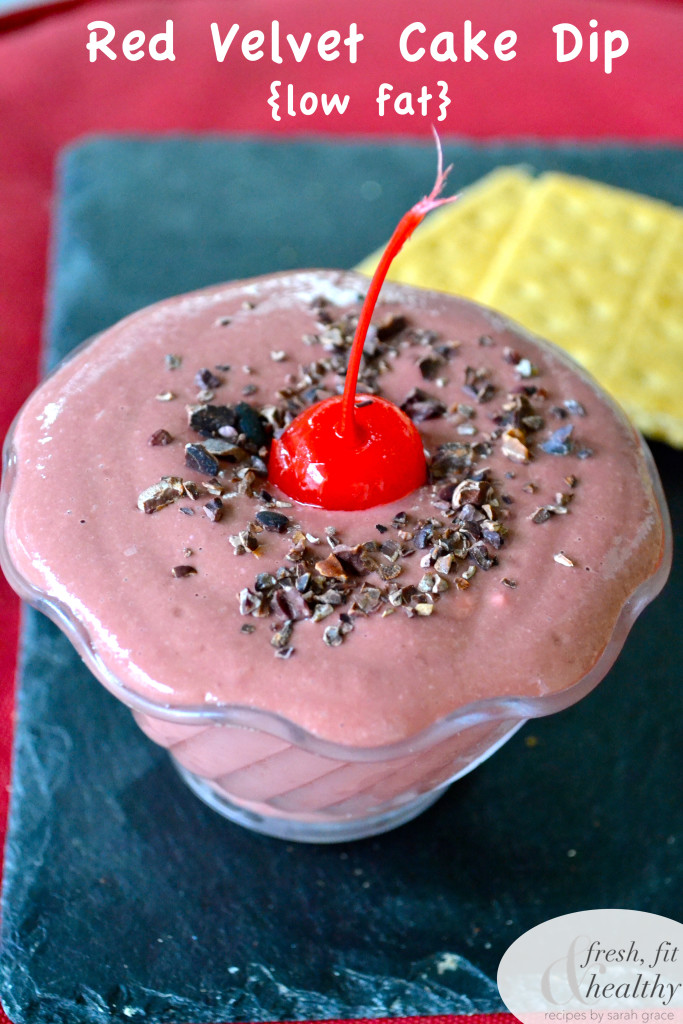 Okaaaaay well maybe I wouldn't complain if a great guy just walked into my life 😉
What are your thoughts on Valentine's Day? Love it? Hate it? Have a special person in your life? Like me and will be more aware of your singleness on this day?
Well no matter where you're at..I've got a delicious recipe for YOU. Whether that be making it to share with that special person..with friends..or even all by yourself! (I'm guilty of both the last two)
Who loves Red Velvet?! Mmmm. Especially with that cream cheese frosting. Yes please!
I hate to ruin the special love for red velvet..but it really is just chocolate. Plus red food dye. I think it's the typical cream cheese frosting on top that truly makes it.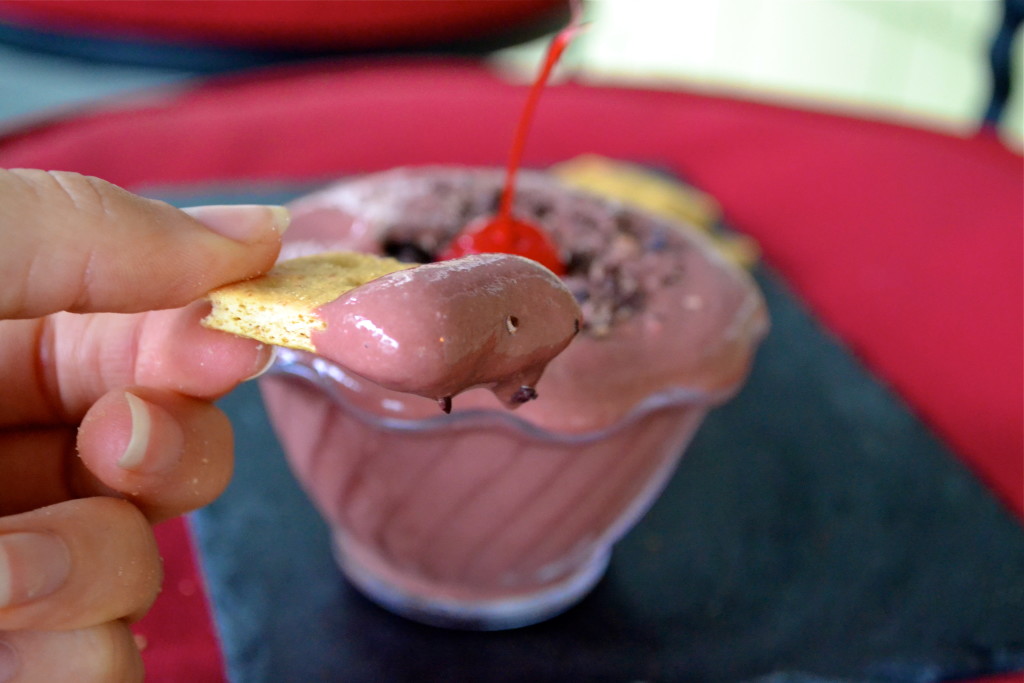 How did I get mine red? Gotta look in the ingredient list. Secret veggie hidden within 😉
But if you're a little skeptical, no worries! Just use natural food dye to make it pink/red
Either way..I am confident you'll enjoy this dip.
Eat it with cookies/cinnamon pita chips..fruit..or even by the spoon! I hope you enjoy this whether it be on Valentine's Day or any other day that needs a little extra sweetness added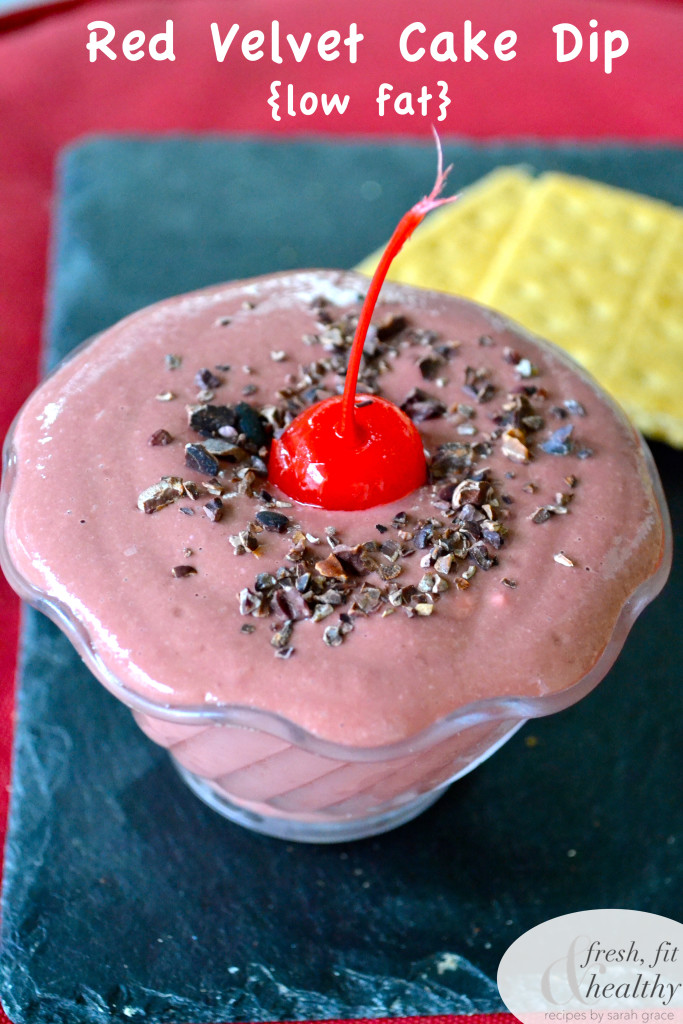 Ingredients
1 cup Cottage Cheese
¼ cup Unsweetened Almond Milk
2 tablespoons Unsweetened Cocoa Powder
2 tablespoons Chocolate Protein, I used Quest Protein (or more Cocoa)
¼ cup Cooked Beet Puree (about 1 cup sliced, blender to puree)
¾ cup Stevia in the Raw or Xylitol
1 teaspoon Vanilla Extract
⅛ teaspoon Sea Salt
Instructions
Cook beets (or used pre-cooked beets).
Blend beets and cottage cheese until VERY SMOOTH (no one wants beet chunks in their dessert!)
Add all other ingredients in and blend until smooth.
Add extra sweetener if desired
Refrigerate until serving (at least 1 hour)
Notes
Don't worry, you WILL NOT taste the beets, I promise! I hate beets. Just add enough sweetener to your liking!

Also the cottage cheese give the "cream cheese" taste..but feel feel to make it with low fat cream cheese instead if you are really against cottage cheese (this will just add a little more fat and calories)