Yummy, check. Healthy, check. Free of dairy, check.
With me currently being on a cruise right now to Mexico and Belize, I thought this post was appropriate to schedule 🙂
Even though I know where you live it may not be as nice as the hot weather I'm experiencing hehe.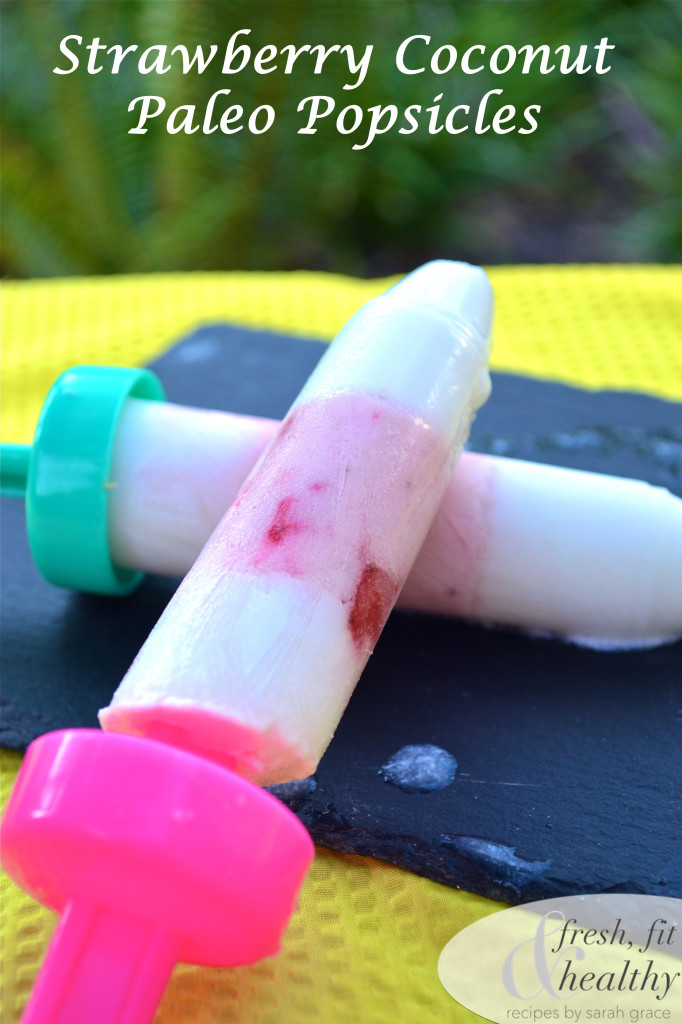 Mmmmm.
80 degree weather may be good for eating popsicles, but certainly not for trying to photograph them! This was certainly a challenge as they were melting quick down here in SW Florida 🙂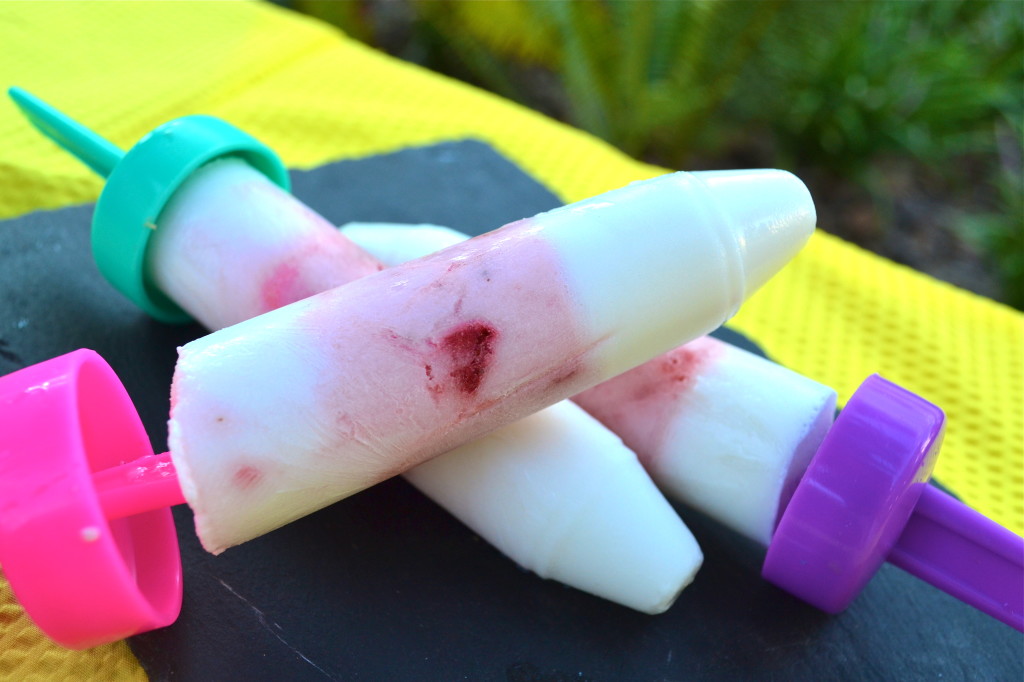 But thankfully I got what I needed, and then proceeded to eat one right after, of course.
Flavors of strawberry and coconut together, it is a lovely combination, that is for sure.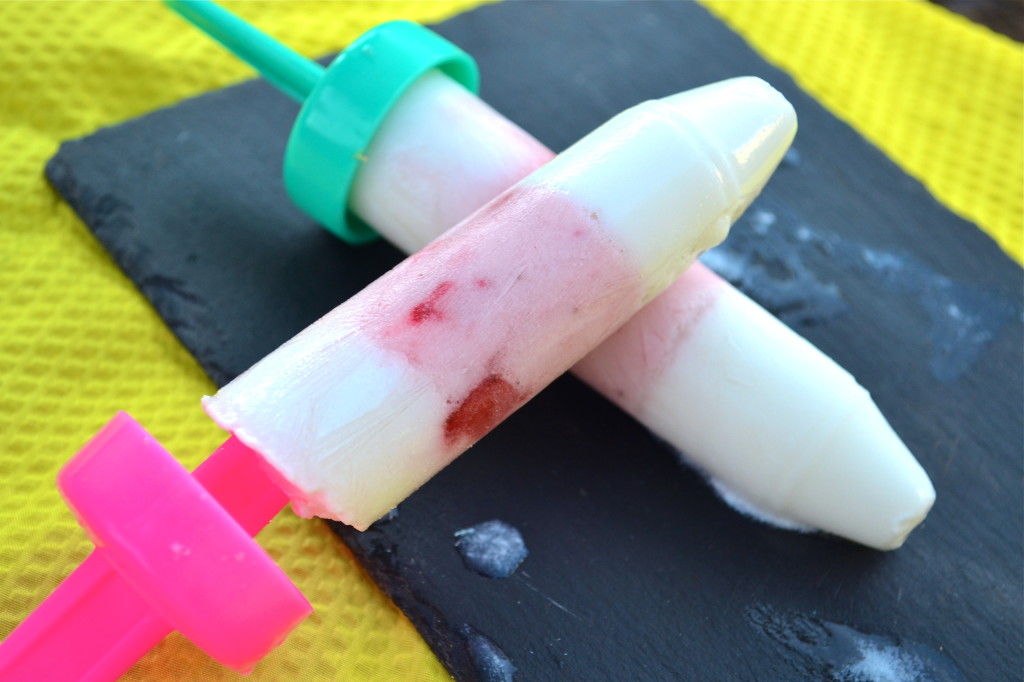 Unlike the store bought kind, they are filled with tons of processed sugar! How's that for a treat?
And yes, if you're wondering I surely did use Crayola inspired kid popsicle molds. Left my real ones back home for the summer. Looks kinda like a rocket ship huh? I think they fit the occasion perfectly as popsicles bring me back to my childhood days…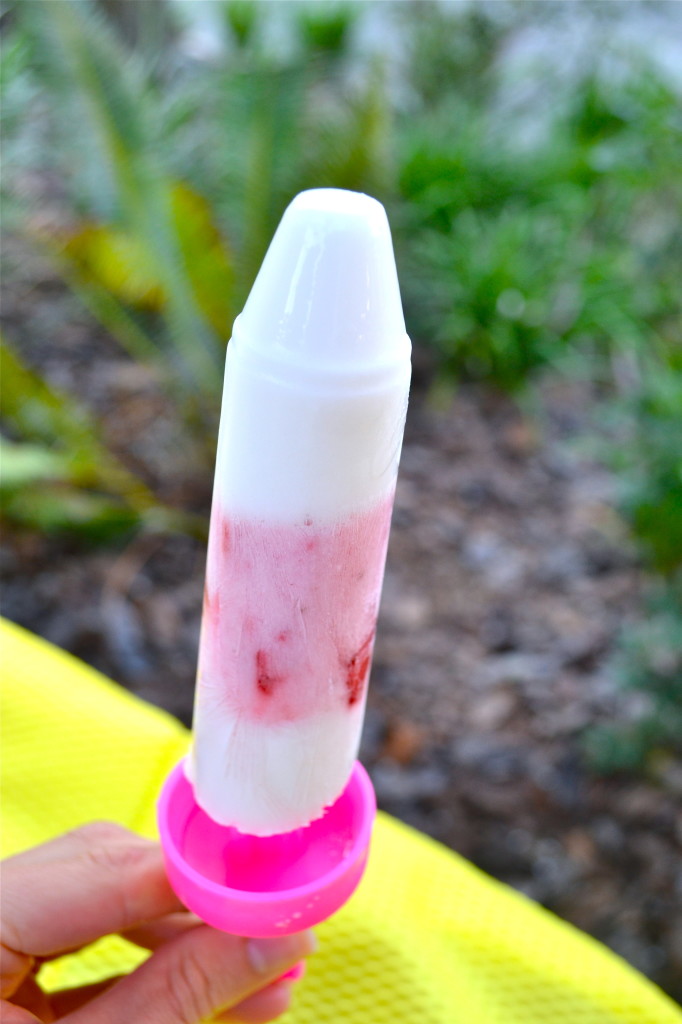 Questions for YOU
What was your favorite type of popsicle as a kid? (those cone-shaped ones with a gumball at the bottom or those fun push pops for me!)
Do you like healthcarewell lexapro these paleo recipes I've posted? Does it being paleo matter to you?
Do you like quick, no bake desserts like this or would you like to see more cookies, cakes, and bars?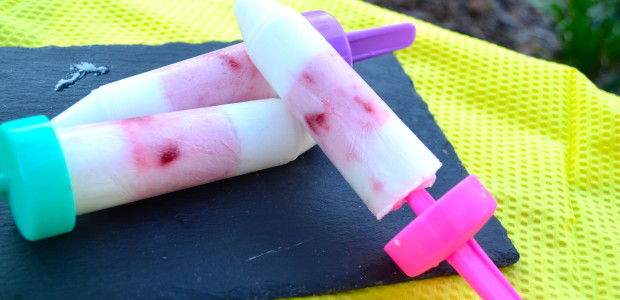 Ingredients
1 can lite or full fat Coconut Milk (other nondairy milks could work but will not be as thick/creamy/sweet as canned coconut milk)
1 cup Strawberries, chopped small
1 tablespoon Coconut Butter
1 teaspoon Vanilla Extract
Optional: Honey to taste if coconut milk + strawberries are not sweet enough for liking
Optional: 1-2 tablespoons Shredded Coconut to mix into coconut milk for added texture and coconut flavor!
Instructions
In blender, blend together coconut milk, coconut butter, and vanilla.
Pour half the coconut milk mixture into cup (add shredded coconut into this mixture if optionally doing so), and in the ½ of the leftover coconut milk mixture in blender, add ¾ cup strawberries and blend until smooth.
Add the leftover ¼ cup chopped strawberries to strawberry mixture, and stir until combined.
In popsicle molds, fill ⅓ -1/2 full of coconut milk mixture, and then ½-1/3 full of strawberry mixture. Repeat until full to top.
Freeze for at least one hour, enjoy!