Think walking doesn't count as exercise? Or doesn't HELP your health?? Think again!
Walking is SO good for you. In SO many ways.

Walking is Exercise?
But when you think of exercising, I bet walking isn't necessarily the first thing that comes to your mind. Maybe more intense things such as running, getting on the elliptical, or riding the bike would be more commonly thought of. But whether you're a super active person, or one that is just trying to get out for the first time, walking for a short 30 minutes even is so beneficial.
For those who are super active, walking is a great way to get out in the fresh air, yet still give your body a break from all the intensity of prior days. When you aren't specifically training for something, taking a nice, relaxing walk in the sun is a good way to still be active yet give yourself a mental and physical break 🙂
And for those that tend to stay indoors more and are wanting to become more active, this is a great starting point! I think some people get discouraged before even beginning to exercise, because they think they have to be like that one person in the gym running for miles and miles with no end in sight.
But just getting out should be your starting point. And let me tell you, walking has so many benefits! It's not just "the activity you do when you can't do anything else", it can become a daily part of a healthy and fit life.
Walking in My Own Life
I take walks all the time when I'm home from school around my lake in my neighborhood. I use to LOVE my morning walks with my little puppy (okay, maybe NOT so little). But every day this past summer she got her 2 mile walk around the lake in! Well, she ran up and down chasing birds and fish, I walked..
But not only have I been learning all about how low intensity exercise actually BURNS FAT in my exercise physiology class..but I've seen how mentally healthy is has been in my own life! (not to mention I LOVE walking on treadmills as I read over study guides before exams, SO HELPFUL for my ADD tendencies haha)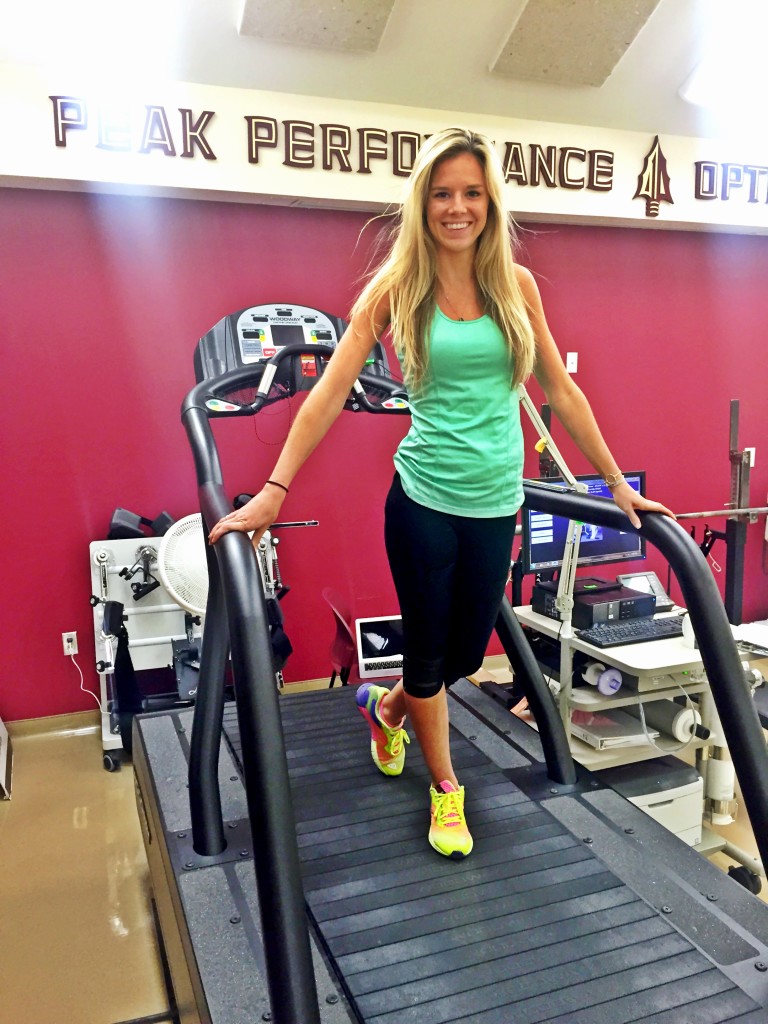 I think even I too often forget how great just a good, relaxing walk can be. With all the stress and chaos in our day to day life now, our minds NEED rest like we get when we just GET OUT and walk.
I just recently went on a hike up here in Tallahassee with my friend who came to visit, and just walking, talking, catching up on life and encouraging each other in the seasons of life we are currently in, was SO NEEDED. I've realized through all my daily devotions lately, God has DEFINITELY been trying to tell me to take some rest for once, putting aside my agenda and just enjoy life. And walking is the perfect thing for doing just that!
 If you haven't given yourself that time lately to just take a mental break and get out in the sun, I challenge you to do it today!  I'll leave you off with some health benefits of what just a 30 minute walk can do for you from Drs. Oz and also my own experience..
Healthy Benefits of Walking
It boosts your immune system
It saves you on gym costs
It can save your mind
It keeps your heart healthy
It can slim you down.
It deflects diabetes.
It can allow for good vitamin D exposure
It reduces stress
It revs up your energy
It makes you happier 🙂