Black Bean Brownies in bite sized form, that are healthy and packed with both protein and fiber, yet have the rich taste of fudge!
Do you remember that delicious, brownie batter dip I shared with you all a bit ago? Well, if food had family members, these yummy black bean brownies would be their first cousin. Or something like that. Maybe if my Healthy Brownie Dip and my High Protein Brownies had babies..this would be it.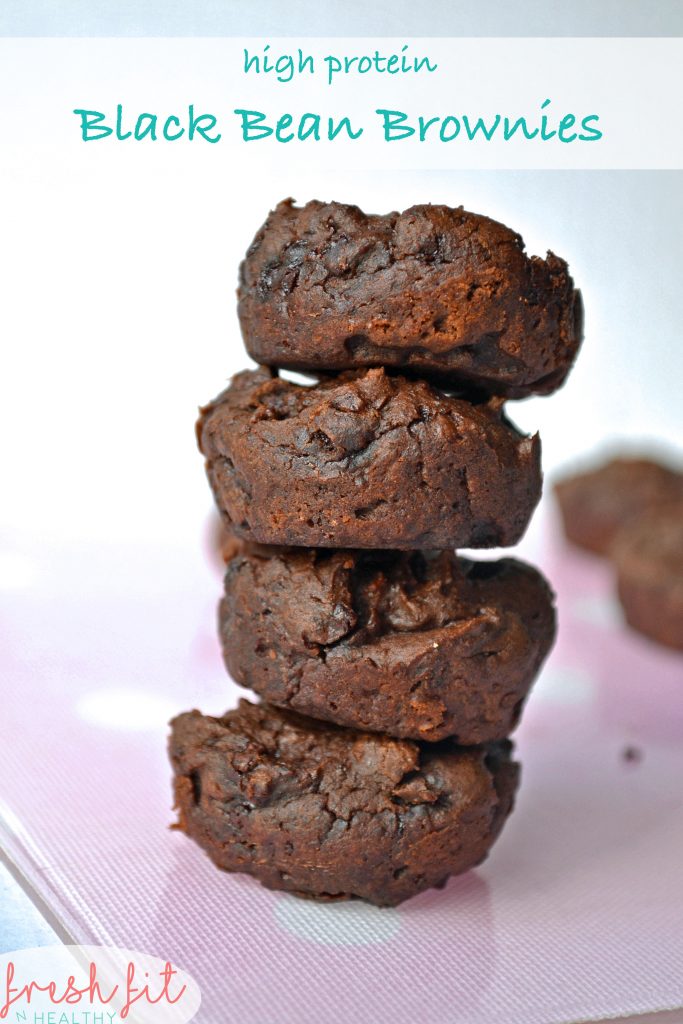 What I'm trying to say, is that brownie batter dip that you may have been skeptical about initially, because, well, it had BEANS in it…yet came to love after trying it out? (if you haven't yet, what are you waiting for!?) Well these black bean brownies are JUST as good, despite there may be some skepticism about beans being good in a dessert.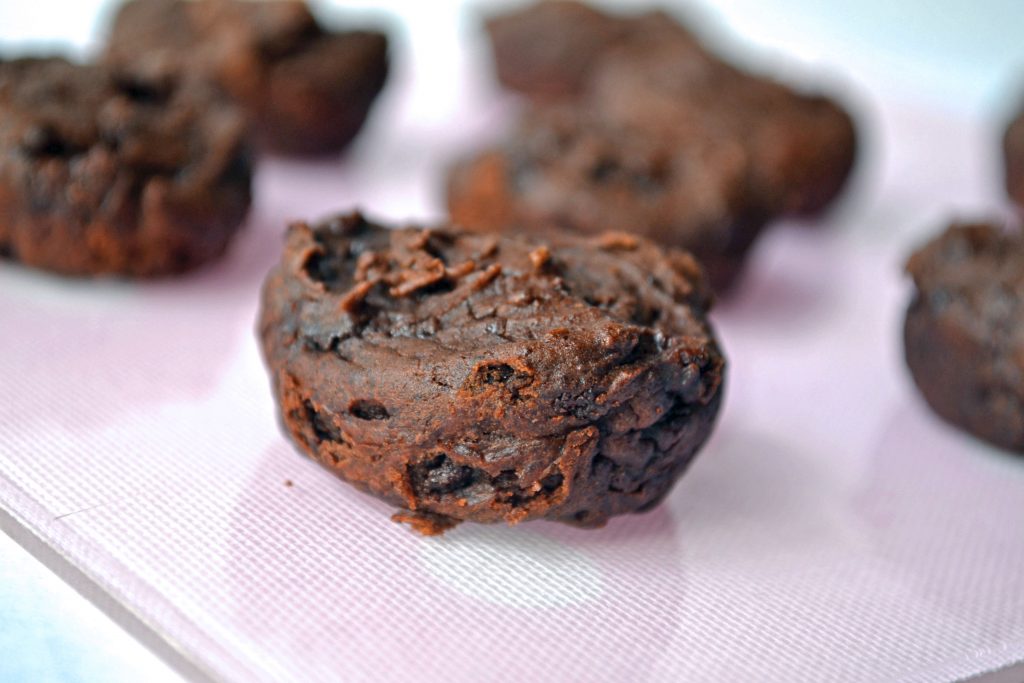 See this recipe was inspired by Recipe Redux's December theme, which asked us to go to specific pages in a cookbook, and creating a healthy makeover of it. When I turned to the page and saw these gooey ooey brownies. I knew exactly what I wanted to make. I mean, I did have black beans in my pantry that needed to get used before moving out since I'm DONE WITH SCHOOL FINALLY (but have 4 more months of rotations before #realworld)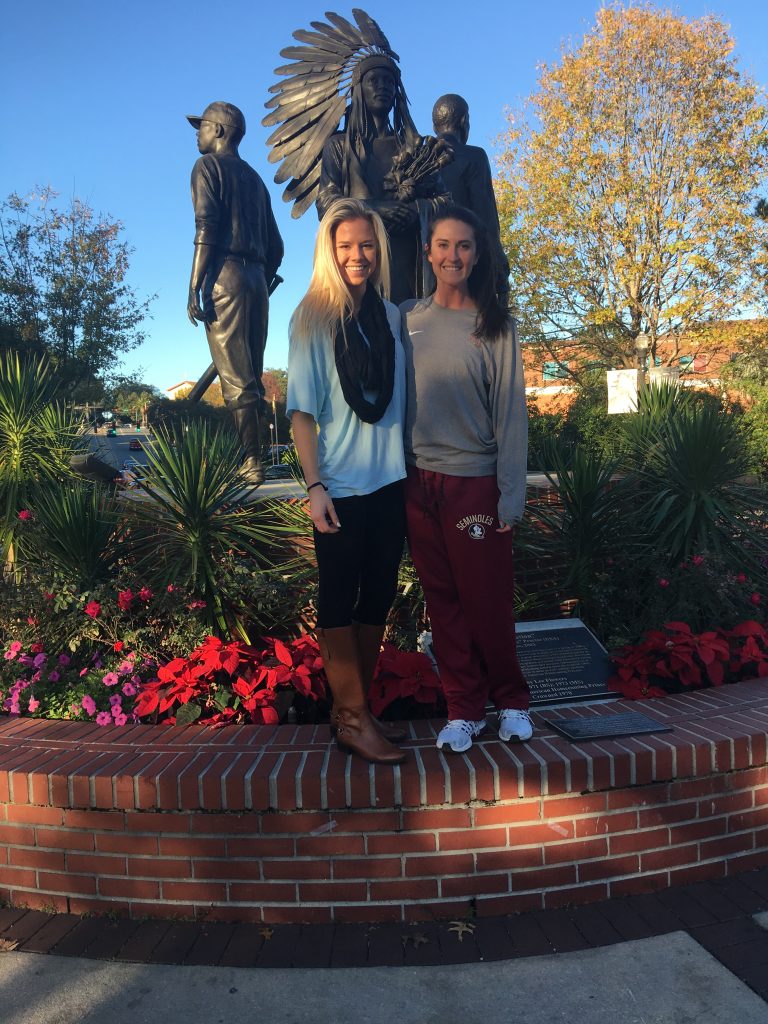 TRUST ME, I am a chocolate loving girl. You tell me you're putting BLACK BEANS in my chocolate dessert, would initially make me a little skeptical too. But of course after seeing some recipes out there on the web, I tried one out. BOO. It was a fail. It tasted like, well, BEANS. And that is what drove me to go crazy in the kitchen, taking the time to create one that still had those protein and fiber packed black beans in them, yet still TASTED GOOD. Because, who wants dessert that tastes healthy…or like beans?
Thankfully if you've been a reader for any time now, you know I'm all about showing you how healthy food DOESN'T have to be tasteless. Or beany. Or dry. Or cardboard tasting. You get the picture.
And that's exactly what this recipe is! I promise if you make these black bean brownies for the holidays, no one will even know the difference!
See, brought them to my gym and they loved 'em 🙂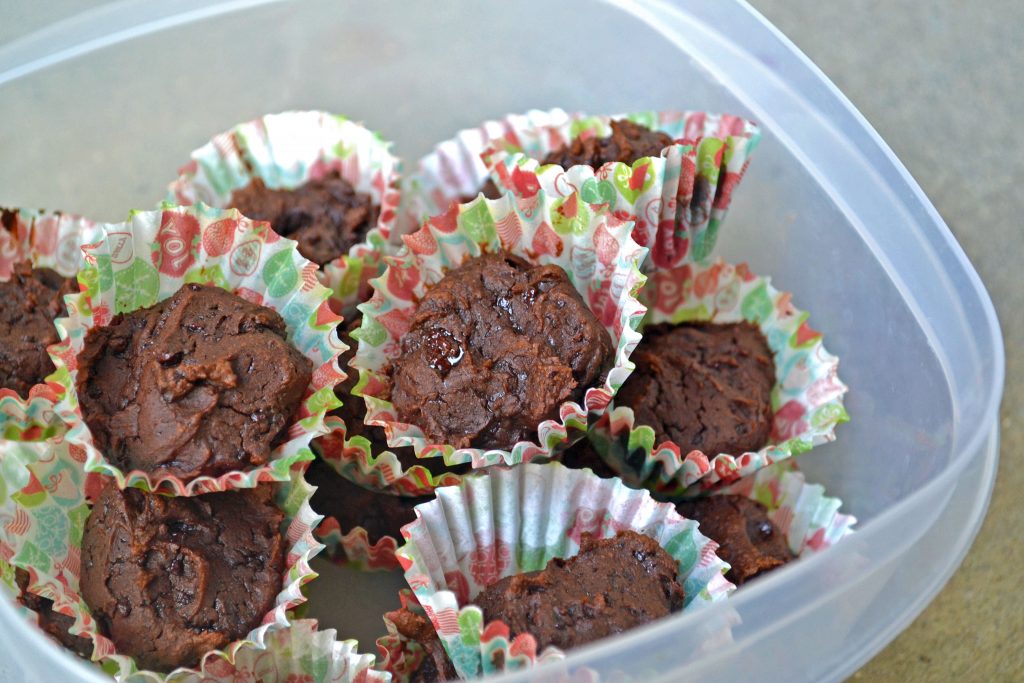 Black Bean Benefits anyone??
high in fiber
contain quercetin and saponins which can protect the heart
rich in iron, phosphorous, calcium, magnesium, manganese, copper, and zinc which all support health bone formation and maintenance
can help lower your blood pressure or keep it within normal limits
helpful in managing diabetes with the rich fiber content
aids in healthy digestion and weight loss if needed, since dietary fiber is a bulking agent that will support regularity and keep you fuller, longer
So now that you know the benefits, what are you waiting for?! Go get those black beans that have been in your pantry for months, and make some yummy black bean brownie bites!
Until next time, tell ME:
What is your favorite way to enjoy black beans? Savory or sweet!
What is the weirdest yet delicious dessert you've ever made?
Are you on the "bean dessert" train?
What holiday dessert is your go-to for bringing with you to parties?? (This would be a great one!)
xo Sarah Grace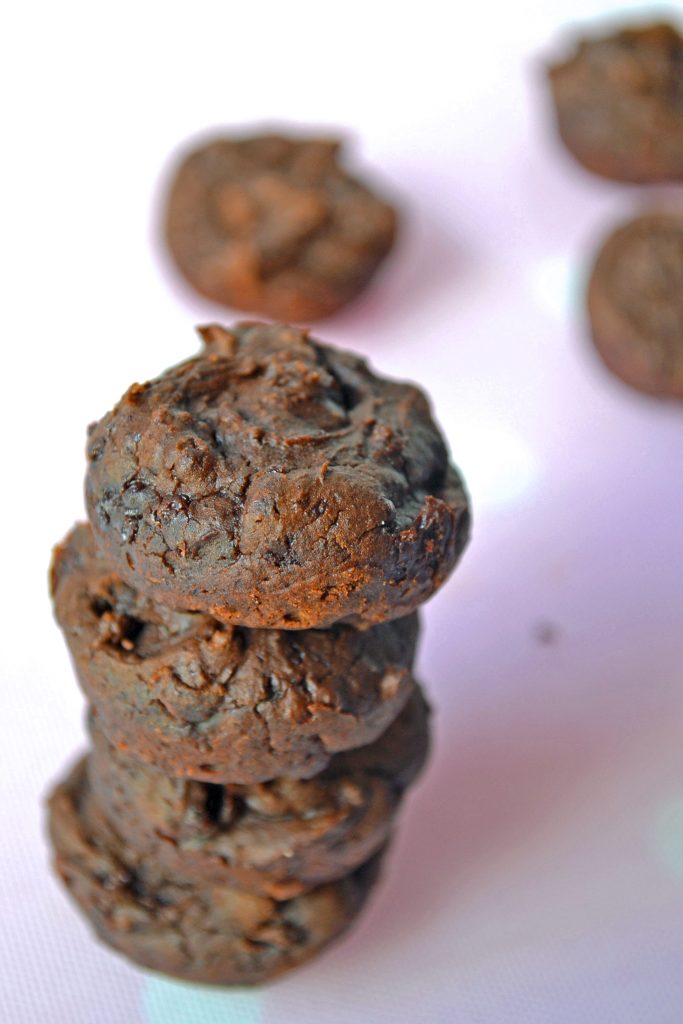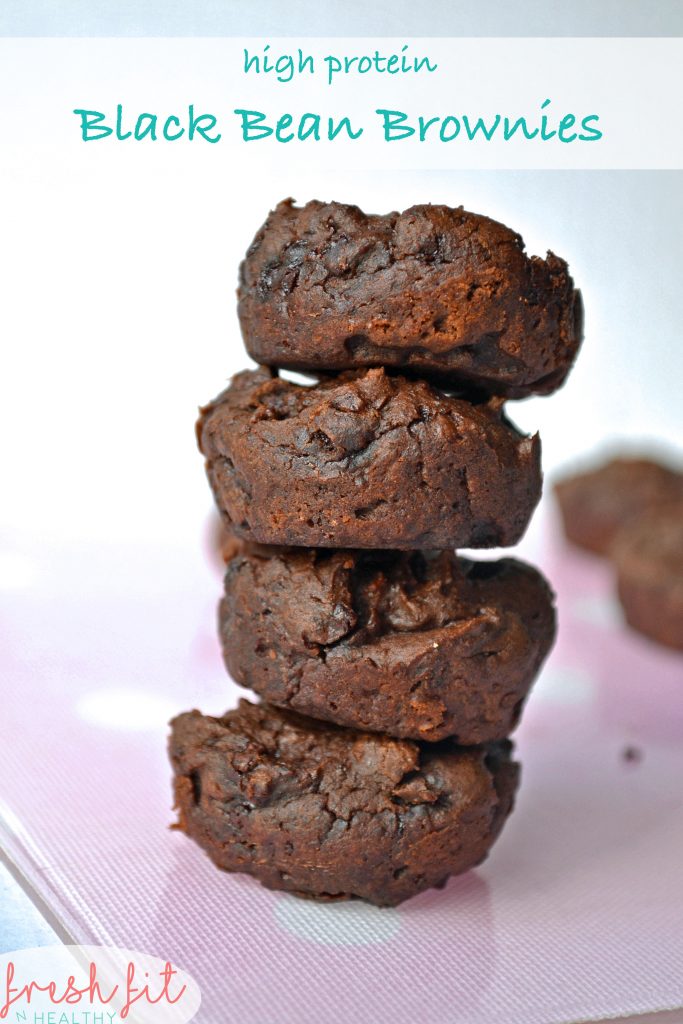 Ingredients
1 15oz-can Black Beans, rinsed well
2 Eggs
⅓ cup Butter, melted (can sub coconut oil in)
2 tbsp Honey/Agave
1 tbsp Vanilla Extract
¼ cup Chocolate Vegan Protein Powder- see note below (or can use more cocoa powder, don't use whey protein)
2 tbsp Cocoa Powder
2 tsp Baking Powder
⅛ tsp Sea Salt
1¼ cup Mini or Regular Chocolate Chips (you can decrease this and just add more honey for the sweetness if you'd like)
Additional liquid sweetener to taste
Instructions
Preheat oven to 325 degrees F
Place black beans, melted butter, eggs and honey in blender or food processor and blend until smooth and beans are pureed.
Add in all other ingredients except for chocolate chips and blend again.
Stir in chocolate chips and spoon by the tablespoon full into mini muffin liners/trays
Bake for about 10-15 minutes, or until done in the middle. It's better to under-bake then over-bake, as over-baking will lead to a dry product, and under-baked will just be rich and fudgy!
Store in fridge (or I even freeze some for later!)
Notes
I use About Time Vegan Chocolate Protein -- you can purchase for 25% off using the code fff1
HERE